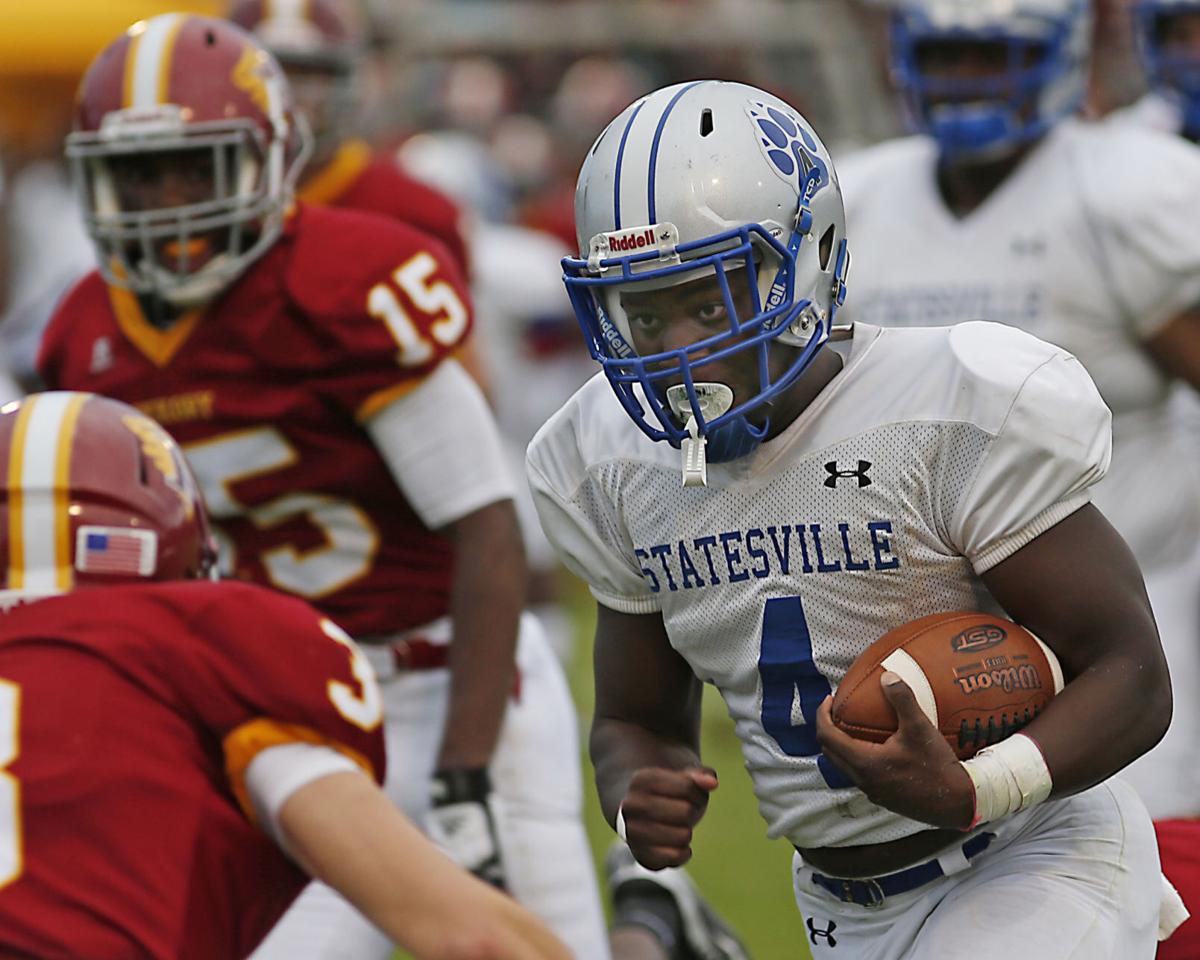 Speculation ended Saturday. No more uncertainty about where Statesville High standout running back Chavion Smith will attend college and play football.
Smith verbally committed to the Charlotte 49ers.
"I'm very excited to play for the school," the rising senior said. "They gave me a chance to accomplish my goals so in return I'll give them 110% effort in whatever I do."
Smith entertained plenty of scholarship offers, including from SEC schools Tennessee and Kentucky, before ultimately picking the 49ers.
The proximity of the campus was among the selling points, he said.
"I chose this school because it gives me a great vibe," Smith said. "(It) makes me feel at home, and the coaches make me feel like family. Also my family can come watch me play."
The 5-foot-9, 210-pounder rushed for 162 yards on 11 carries last fall in both wins over Hickory and West Iredell. He averaged a whopping 10.2 yards per carry and scored nine touchdowns through the first four games.
A knee injury in the fifth game against Concord required surgery, bringing his junior season to a premature end.
The injured leg has been rehabilitated.
"My knee is doing great," Smith said. "I've healed up and came back like I thought I would. (I) still have a little more to improve, but other than that I'm doing great."
Like last season, Smith shared time in the Greyhounds' backfield as a sophomore, only then there were two other primary running backs as opposed to one.
Even though no one shouldered the load in his first varsity season, Smith managed to lead Statesville in total yards rushing (908), yards per carry (9.4) and rushing touchdowns (17).
He's eager to get back to being his productive self as the Greyhounds look to build off 2019, when they captured the North Piedmont Conference championship and finished the regular season unbeaten.
Now, if only the coronavirus will cooperate.
Earlier this month the North Carolina High School Athletic Association announced the start of fall sports would be delayed until at least Sept. 1. That already guarantees the loss of two games for the Greyhounds. They were scheduled to open the season Aug. 21 at home against Hickory. A home game against Lake Norman followed in Week 2.
"My thoughts on this season are when they pass the rule to play it's time to grind," Smith said. "I feel bad for any team that comes unprepared."
Be the first to know
Get local news delivered to your inbox!