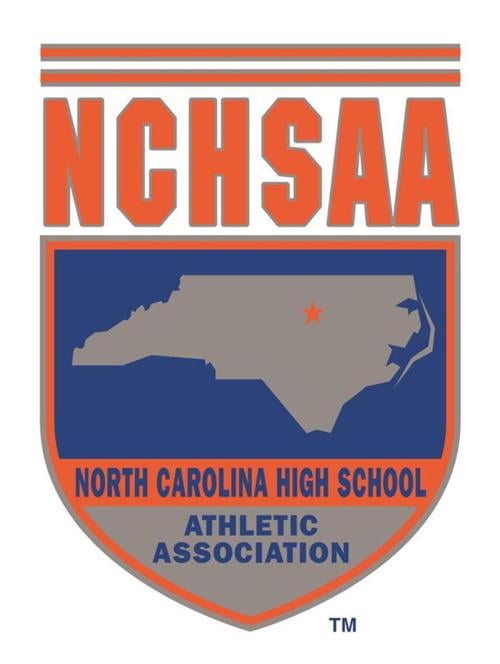 The N.C High School Athletic Association will allow public schools to move to Phase 2 on Aug. 3 in its summer guidelines for athletics.
Social distancing must be maintained. Gatherings in outside venues remain limited to no more than 25 persons while gatherings in gymnasiums remain limited to no more than 10 persons.
Athletes, however, can now use balls during workouts, as long as they are properly cleaned.
What's different from phase one?
Use of sports-specific equipment, such as balls, may be used. All athletic equipment, including balls, must be cleaned frequently and prior to use by another pod. Previously, no shared equipment was permitted.
If necessary to bring a student into an athletic training room, a licensed athletic trainer must be present and appropriate disinfecting must occur afterwards. Athletes were previously not allowed in training rooms unless it was an emergency.
What remains the same?
Adequate cleaning schedules are still required. Hand sanitizer must be readily available. Students encouraged to shower and wash clothing immediately after returning home.
Workouts remain limited to 90 minutes per session.
Outside gatherings are limited to 25 people. Gatherings in gymnasiums are limited to 10 people. Gatherings include athletes, coaches, managers, trainers, etc.
Pre-workout symptom and temperature checks remain required.
Coaches, staff, managers must maintain six-feet of social distance and are strongly encouraged to wear a face covering at all times. Athletes are strongly encouraged to wear a face covering when not engaged in physical activity.
No team travel is permitted during phase two.
No sharing of water bottles. Hydration stations cannot be used by individuals.
Locker rooms are closed.
Weight rooms and mat rooms remain closed. Weights, mats, and other equipment may be moved outdoors if spaced 12 feet apart. Weights and mats must be disinfected between each use. Spotters must wear a mask.
Spectators are not allowed.
No sharing of towels, clothing, shoes, or other athletic attire.
"Coaches of schools that have not participated in Phase One are strongly encouraged to ensure a gradual return to activities, considering the condition of students who may have been physically inactive this summer," the NCHSAA wrote in an email to membership.
The NCHSAA began Phase 1 workouts on June 15 with a tentative start date of fall sports on Aug. 1. The NCHSAA announced earlier this month that fall sports will start no earlier than Sept. 1.
Be the first to know
Get local news delivered to your inbox!