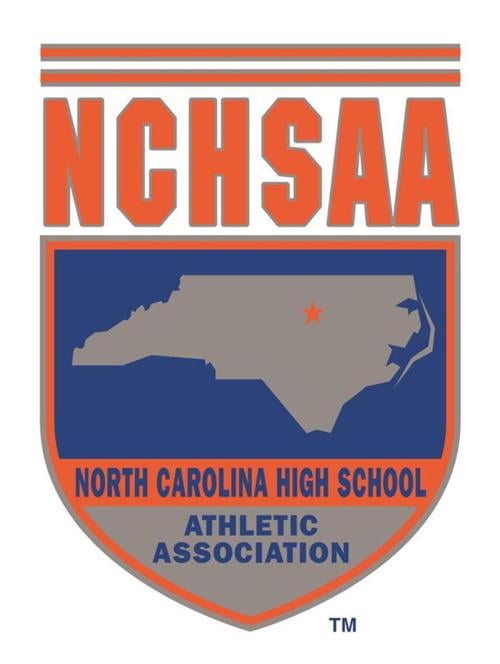 Updated guidelines for high school sports in North Carolina, released by the N.C. High School Athletic Association, includes standards for spectator attendance.
According to the NCHSAA, attendance for its sanctioned events will be determined by direction from the N.C. Department of Health and Human Services and executive orders from Gov. Roy Cooper.
State government guidelines currently permit 100 spectators per park, field, or court or 30 percent of the facility's fire capacity, whichever is less.
For indoor courts and rooms, the number of spectators must be limited to 25 people.
Players, coaches, and support staff are not subject to the occupancy requirements.
The NCHSAA will require cloth face coverings to be worn at all times at events, with the exception being athletes who are actively involved in the contest. This includes student-athletes not actively playing, coaches, officials, media, event management staff and spectators.
The NCHSAA also released information specific to the three sports—cross country, swimming and volleyball—that begin regular seasons in November. Pre and post ceremonies must maintain social distancing guidelines, and handshakes have been eliminated.
In volleyball, game balls will be disinfected between set changes and during timeouts. Teams will not switch benches between sets unless there is determined to be a clear disadvantage by the officials.
For cross country, cloth face coverings must be worn to the start area, and the NCHSAA recommends runners have a way to keep their face covering with them during the race, even if they're not wearing it. Designated team areas must be created where teams will remain when not warming up, racing, or cooling down. Only coaches and athletes are permitted in the designated team area.
In swimming and diving, teams are required to sit on opposite sides of the pool with the home team using lanes 1-3 and the visiting team using lanes 4-6. Once the last swimmer has ended an individual race, all swimmers must swim to the turn end of the course and exit the pool. For a relay, each swimmer of the first three legs must exit the pool and leave the starting area, while the last swimmer will exist at the turn end.
SCS football game canceled
Statesville Christian's home football game Friday against the Virginia Spartans was canceled due to sickness associated with the visiting team, according to Statesville Christian athletic director Nate Cartledge.
Attempts were made to find an opponent to replace the Spartans but were unsuccessful, Cartledge said.
"We have had many hurdles because of the limited number of teams playing football at this time," Cartledge noted.
Statesville Christian is scheduled to host Camden Military Academy at 7 p.m., Oct. 23.
Be the first to know
Get local news delivered to your inbox!