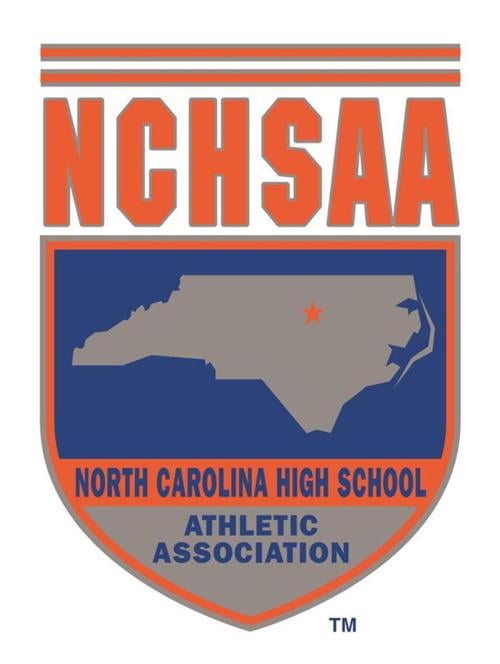 On Tuesday, the N.C. High School Athletic Association released more details for the 2020-2021 sports seasons. At the forefront were plans for the state playoffs in each sport as well as new workout guidelines.
When the NCHSAA overhauled the sports calendar in August the plan only consisted of dates for first practices, first contests, and the end of the regular season.
Now there is an outline for the postseason. For most sports, a total of 32 teams will qualify for the state playoffs. That is a 50 percent reduction in many cases.
Football brackets will be reduced to two 16-team brackets in each classification. Qualifiers will be based on conference finish.
Team playoff rounds fall from six to five for sports except football, which will have four rounds instead of five with the third being the regional final and the fourth being the state championship.
Tennis and wrestling will only do individual playoffs, skipping the dual-team formats.
Playoff brackets will be predetermined. The size of the conference dictates the number of qualifiers. Conferences with 1-6 teams get one automatic berth. Conferences with 7-8 teams receive two automatic berths, and conferences with nine or more teams receive three automatic berths. Wildcards will be determined by conference winning percentage.
In order to be eligible for a team sport playoff berth schools must fully participate in conference competition as determined by each respective league.
Conference tournaments will be permitted. The number of participants per sport has not yet been determined by the NCHSAA. If a tournament is held, the two teams advancing to the conference championship will be allowed one additional contest that is not part of the limitations.
Scrimmages are permitted, but they are limited to no more than two teams. A maximum of one scrimmage limited to two hours will be allowed this school year for each sport.
Fourteen is the maximum number of competitions allowed for most sports during the regular season.
Last week, North Carolina Governor Roy Cooper announced plans to move the state into Phase 2.5 of his reopening plan. It raised the number of people allowed for gatherings.
Now, a maximum of 25 people are allowed at indoor gatherings and a maximum of 50 people at outdoor gatherings. The NCHSAA will adhere to those guidelines for workouts. Previously, gatherings were limited to 10 for indoor and 25 for outdoor.
Be the first to know
Get local news delivered to your inbox!