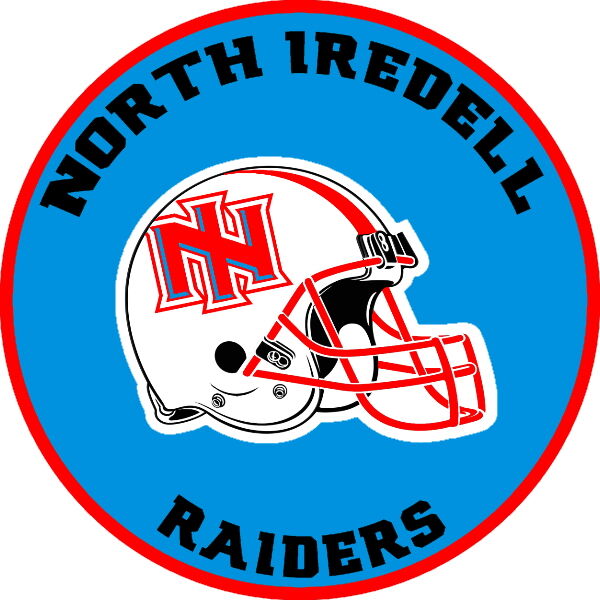 CLAREMONT—A week of uncertainty about practices and games ended with the North Iredell Raiders falling to the unbeaten Bunker Hill Bears 41-0 on Friday night.
First-year coach Andy Howell refused to allow Covid-19 and things beyond his control be a crutch for his football program.
"No excuses. We have to continue to get better and perform better," Howell said. "We have to get back to the North Iredell work ethic and get better in every practice and every game."
It was the Raiders' first game since the Aug. 20 season opener.
The high-powered Bears attacked the Raiders early and often. They scored on their first possession as quarterback Carson Elder found Elijah Boston with a 6-yard touchdown pass at the 7:40 mark in the first quarter to put the Bears on the board.
Following multiple exchanges of punts, Bunker Hill traveled 61 yards in five plays culminating in an Elder to Devin Brice 27-yard touchdown pass to extend the lead to 14-0.
On the following first play from scrimmage, Boston picked off the Raiders and returned it 60 yards to extend the Bunker Hill advantage to 21-0.
Things went from bad to worse on next North Iredell play from scrimmage as Boston picked off the Raiders offense again. This time, he returned it 33 yards to give Bunker Hill a 28-0 advantage.
North Iredell's first scoring chance was with 2:20 remaining in the first half. Dylan Goodson found James Jackson for a 43-yard pass that got the Raiders inside the red zone for the first time. Goodson then found Landon Dancy, who was tackled inside the 5-yard line to set up first and goal with just 8.6 remaining in the first half.
But a Raiders (0-2) rush up the middle was pushed back by the interior of the Bunker Hill defensive line as the clock ran out on the first half keeping the shutout intact.
Bunker Hill (3-0) effectively ended the Raider threat on the first possession of the second half as the Bears marched methodically down the field on nine rushing plays over six minutes ending in a Kayden Robinson run off left tackle to stretch the lead to 35-0.
Coach Howell remained confident in his program moving forward.
"This is a great community with great support and we have great kids and we as coaches will continue to work hard to make this team better," he said.
North Iredell will return to action next Friday with its first conference opponent, the Tigers of Fred T. Foard. Game time is at 7 p.m.
Bunker Hill 41, North Iredell 0