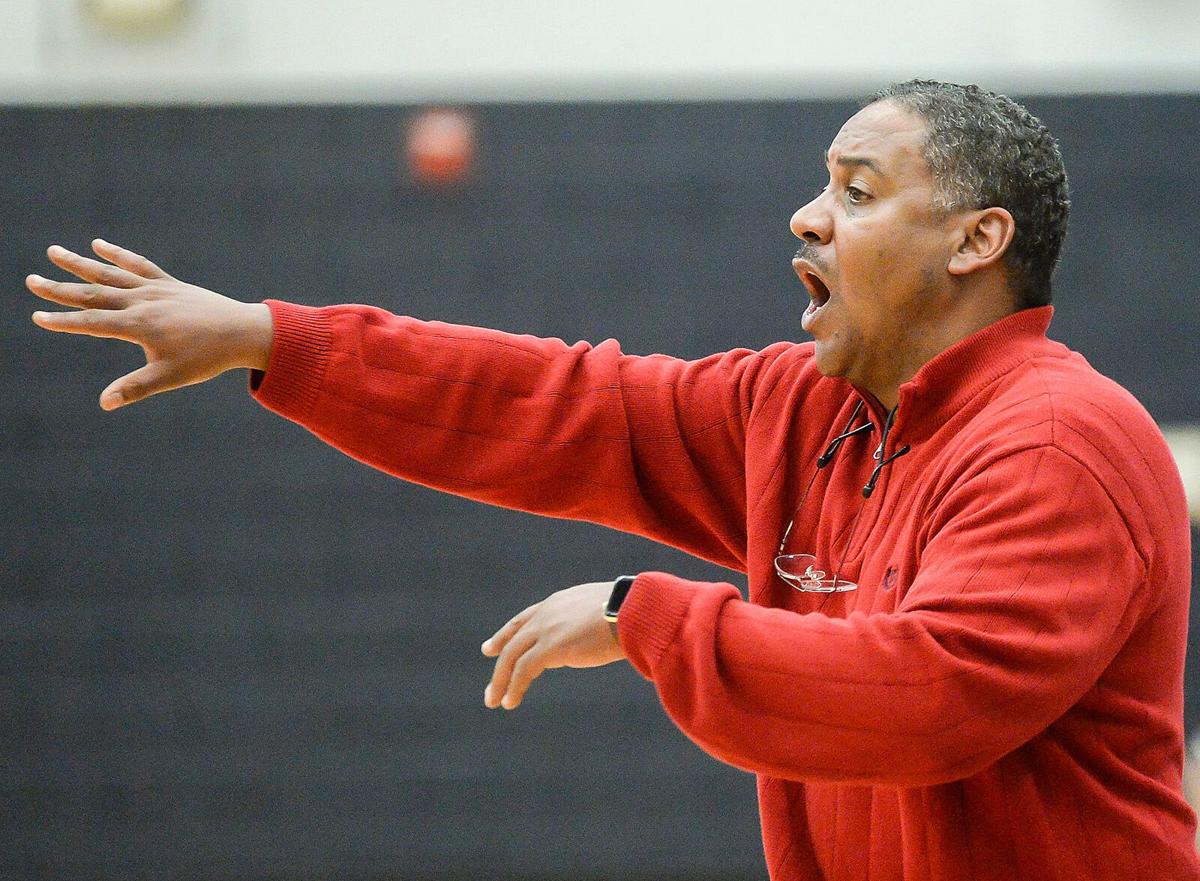 Sonny Schofield turned in his resignation earlier this year, stepping aside as Statesville basketball coach following 18 seasons. There was no farewell tour, but a pleasant parting gift finally arrived Monday night in Greensboro.
Schofield served as West head coach in the N.C. Coaches Association East-West All-Star men's basketball game at Greensboro Coliseum. He was selected for the 2020 showcase and retained for this summer's when last year's event became a casualty of the COVID-19 pandemic.
"It was icing on the cake," Schofield said.
Terquavion Smith—now a freshman at N.C. State—was largely responsible for denying Schofield one last victory before riding off into the sunset.
Smith, the N.C. Gatorade Player of the Year who won three state championships at Farmville Central, erupted for a game-high 30 points and dished out five assists as the East prevailed 116-92.
For Schofield, the outcome failed to overshadow the experience itself.
"It was very rewarding," said Schofield, who had two practice days and a Monday shootaround with his all-star squad. "It's an honor to coach players like that in a prestigious game. They were a great group to be with.
"It's fun to win—I love to win. We didn't, but we had a great time," he continued. "After the game was over each of the players came up to me and gave me a hug and spoke to me for a minute. That was the biggest reward for me."
A 1980 graduate of Statesville, Schofield leaves behind a successful career as his alma mater's coach.
Under his direction, the Greyhounds were 300-161. They captured the 3A West Regional championship in 2013 to advance to their first state final since 1985. In Raleigh, Statesville came up just short, falling 73-70 in overtime to Oxford Webb, led by Isaiah Hicks, who went on to win the 2017 national championship as a member of the North Carolina Tar Heels.
True to the Greyhound mascot, Schofield's teams liked to run. He encouraged pushing the tempo.
He also loved his five-man out motion offense, a set that relies on spacing the floor. That often gave his teams an advantage against man-to-man defenses because of their speed and athleticism.
Schofield coached eight seasons at South Iredell before taking over the boys basketball program at Statesville. He was 375-279 in 26 combined seasons at the two schools. His teams won five conference regular-season titles, four conference tournament championships and made 18 state playoff appearances.
"It was time" to step away from high school basketball, Schofield said. "I've had a wonderful experience coaching at Statesville and South Iredell. I'm thankful for all the players I've had the opportunity to coach."
Denard McAlister was named Schofield's successor at Statesville.
Coaching basketball was such a big part of Schofield's life for the better part of three decades. Now what?
"Right now I'm lost," he said with a chuckle. "I have to do something. I'm not a house person or a TV person."
Schofield noted that he will continue to serve as Statesville's athletic director.
"I had some college opportunities to be an assistant coach, offers in 2010 to '13, during the glory days," he said. "But I didn't want to leave my teams. But that might be in my future. I don't know."