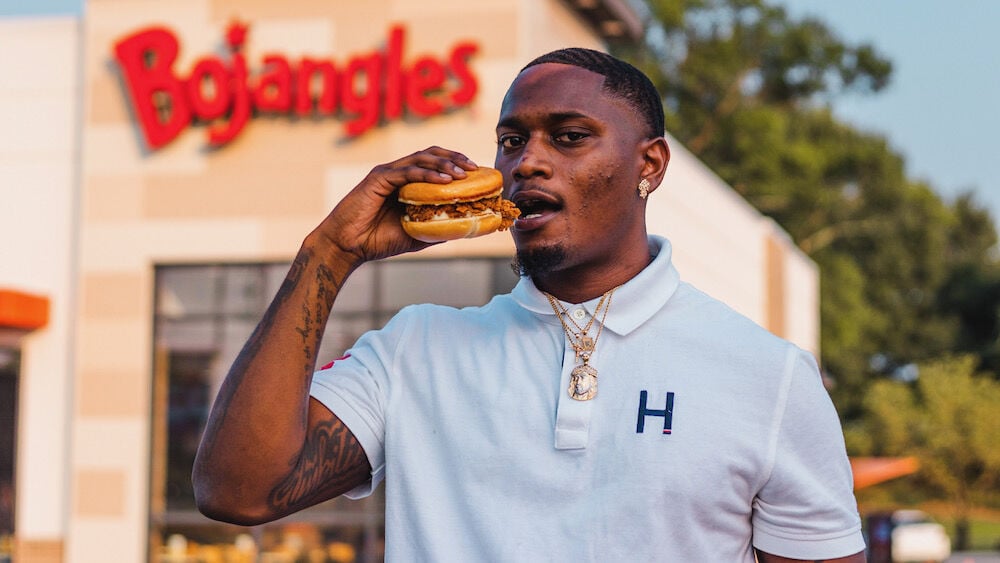 Statesville native Ky'Wuan Dukes seized on an opportunity the NCAA recently afforded to college athletes and made history in the process.
The redshirt freshman receiver at Johnson C. Smith University has become the first athlete from a Historically Black College and University (HBCU) to ink an endorsement deal with Bojangles.
In July, the NCAA changed its longstanding rules to allow college athletes to benefit from their names and likeness.
"It was definitely a great idea, (the) rule change," Dukes said Saturday. "I feel like that rule opens up a lot of opportunity for student athletes financially and with exposure of helping build their brand, name, or whatever they're trying to pursue. I appreciate the NCAA for letting that take place."
Terms of his agreement were not disclosed.
While browsing his Instagram feed one day last month Dukes saw that VaynerSports, a New York agency that represents athletes, had expressed interest in him for a potential endorsement deal.
Now he is a local face promoting Bojangles' new chicken sandwich — the first student-athlete from an HBCU to sign a deal with the company headquartered in Charlotte.
Clemson's D.J. Uiagalelei and North Carolina's Sam Howell also signed with Bojangles.
Bojangles said in a statement that Dukes was a "natural fit" because of his North Carolina ties and familiarity with the brand.
Dukes considers himself blessed to be among the first wave of athletes to capitalize in such a new frontier for college athletics.
"It means a lot to be honest," he said. "It really makes me want to go harder as an athlete and as a person. Me being one of the first ones especially at an HBCU is big I feel like because it brings some type of exposure on us HBCU athletes, and I feel like that's something that we all deserve and need, especially in order to get to the next level."
Dukes made 58 receptions for 830 yards and seven touchdowns his senior year at Statesville, when the Greyhounds captured the North Piedmont Conference championship and finished the regular season unbeaten at 11-0. He was an All-County and All-NPC selection. He received a scholarship to play football for Elizabeth City State, but the COVID pandemic canceled his freshman season and he transferred to JCSU.