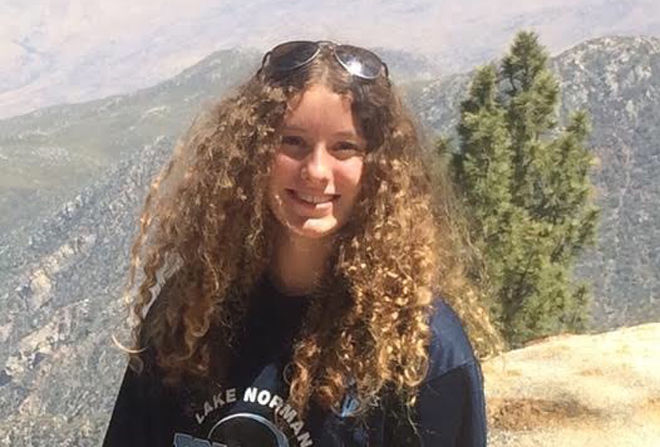 The N.C. High School Athletic Association canceled all spring sports for the year. Since the high school seniors have competed for the final time, the R&L is recognizing several of them.
Name: Erin Shaver
School: South Iredell High School
Sport: Soccer
How do you feel about losing your senior season?
It's disappointing for me to not be able to finish out my senior season. I didn't play club soccer this year, so I was extremely excited to reunite with past teammates and play soccer again. I also really looked forward to senior year because of the fun things like senior night where it's all about you.
What was your initial reaction and what are your thoughts now?
Initially, I was shocked. The thought of our entire senior season getting canceled seemed impossible yet here we are. Even now, I'm still sad that I won't be able to go out with a bang or have that one last hurrah.
What are your plans after graduation?
After graduation, I plan to attend college at UNC at Chapel Hill and major in biology.
What is your fondest memory playing at your school?
I think my fondest memory would have to be beating Lake Norman twice during my freshman year. That was the first time in the program history that South had beaten Lake Norman in women's varsity soccer. It was a pretty exciting year.
What is one bit of advice you would give to rising freshmen?
During my freshman year of high school, I was one of four freshmen on the varsity team. The first time I played on the field, I was extremely timid and obviously unconfident despite my previous experience. I remember my coach pulling me off to the side and pretty much asking, "What in the world is wrong with you? You're playing like a freshman!" At first, I was shocked and a bit baffled, but then I understood what he was pointing out to me. If you are a freshman, you made the team for a reason. You might be the youngest out there, but that doesn't mean you don't belong. Your coach is playing you because they believe in you. Don't let your mentality hold you back. Play with confidence and don't be intimidated. If you do that, you'll fit right in.
Get in the game with our Prep Sports Newsletter
Sent weekly directly to your inbox!