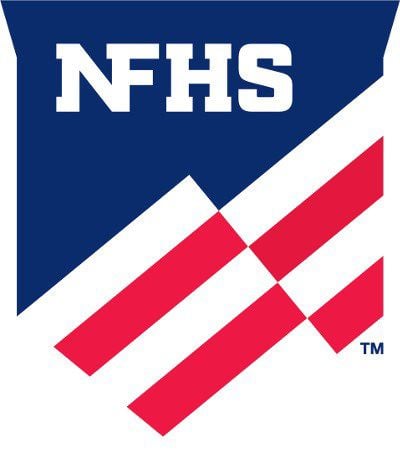 A three-phase reopening of the nation's high school activities programs is the recommendation of the national governing body.
The sports medicine advisory committee of the National Federation of State High School Associations (NFHS) in a release Tuesday said it believes "it is essential to the physical and mental well-being of high school students across the nation to return to physical activity and athletic competition."
"(The committee) recognizes that it is likely that all students will not be able to return to — and sustain — athletic activity at the same time in all schools, regions and states. There will also likely be variation in what sports and activities are allowed to be played and held," the committee said. "While we would typically have reservations regarding such inequities, the (committee) endorses the idea of returning students to school-based athletics and activities in any and all situations where it can be done safely."
Temperature checks and screening questions are recommended for the first two phases, which match with the White House and CDC guidelines issued in April. Face coverings should be used when possible, including in competition, in those two phases and in the third phase when not in "vigorous activity."
Phase 1, which the Nebraska School Activities Association is partially implementing with its June 1 start of strength and conditioning workouts, recommends the 10-person, 6-foot social distancing limits while allowing for individual workouts in all activities — the NSAA is not to that stage. All athletic equipment must be cleaned between uses.
Phase 2 raises the outdoor limit to 50 people but keeps the 10-person limit for indoor activity. Lower risk sports practices and competitions may resume. Those sports are individual running and throws events, swimming, golf, weight lifting, sideline cheer and cross country (with staggered starts).
Additionally, moderate risk sports may begin modified practices. Those sports are basketball, volleyball, baseball, softball, soccer, tennis, swimming relays, pole vault and jumps in track and field and 7-on-7 football. Volleyball, baseball, softball, tennis and the field events could go to the lower-risk category with face covering use.
Phase 3 lifts the temperature check and screening in favor of having individuals with fever or cold symptoms in the previous 24 hours restricted from participation and should see a health-care professional. Gatherings can be up to 50 people with social distancing relaxed to a minimum of 3 feet. Moderate-risk sports practices and competitions may begin. Modified practices may begin for higher-risk sports — football, wrestling, competitive cheer and dance — only with temperature checks and screening and competitions in those four comes after reassessment of epidemiology data and experiences in other states and other levels of competition.
Schools likely will have to use multiple vehicles for transportation to events. Social distancing will have to be maintained on sidelines and benches.
Those allowed at events initially will be teams; officials; event, medical and security staff; and media.
Once state or local health departments lift restrictions on mass gatherings is when spectators will be allowed.
Hand sanitizer should have wide availability at contests and practices. Game equipment should be wiped down frequently. No pre- or post-game handshakes, high-fives or fist bumps. Officials and sideline volunteers have the option to wear face coverings and use artificial noisemakers in lieu of whistles.
Get in the game with our Prep Sports Newsletter
Sent weekly directly to your inbox!