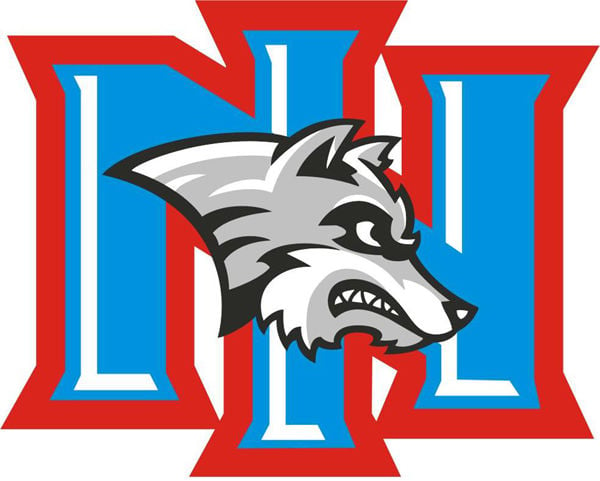 SKYLAND—North Iredell's boys basketball team defeated T.C. Roberson 57-55 in overtime during Tuesday night's opening round of the 3A state playoffs. The 12th-seeded Raiders scored the game-winning basket just before the final buzzer.
With the game knotted at 55, the fifth-seeded Rams (11-4) were holding for the last shot in OT.
Cole Saunders knocked the ball away from the dribbler. John Jackson collected the loose ball and sprinted down the floor with it.
Jackson's contested layup was off the mark.
Saunders' attempted putback missed. Jayden Turner got an offensive board and stick back opportunity in traffic, too. He was off as well, but there for the third offensive rebound and go-ahead bucket was Jackson just before time expired.
"It was a great defensive stand the last possession," Raiders coach Jeff LeVan said. "We made a good adjustment on it. We cut them off of the drive.
"Got fortunate, got a steal. Missed layup, tap-in, tap-in, finally got it," LeVan said. "They're a great quality ball team. They can shoot the ball. Our guys just hung in there and fought."
Jackson Hawkins led the way offensively for North Iredell, finishing with a game-high 26 points.
The Raiders (12-2) held a 25-17 advantage at halftime.
Led by guard Spencer Cable, T.C. Roberson reeled off a 14-0 run to start the third quarter. Cable drained back-to-back 3s from the corner to aid the spurt.
Trailing 35-28, the Raiders responded with a run of their own to close the period, sending the game to the fourth period tied at 38.
North Iredell had a chance to end the game on the final shot of regulation, but an attempt was blocked near the rim and the teams went to OT even at 53.
Jackson and Beckham Tharpe each scored eight points, and Tharpe had 13 rebounds. Cable led the Rams with 19 points.
The Raiders will play at No. 4 seed Crest (14-1) in Thursday's second round. The Big South Conference champion defeated No. 13 Greensboro Dudley (7-6) on Tuesday, 75-62.
Tuesday's game marked North Iredell's first playoff appearance since 2016. It was the Raiders' first playoff win since beating Concord 72-59 in the 3A opening round of the 2015 tournament.
 "We're fortunate tonight," LeVan said after knocking off the Rams, champions of their conference. "We didn't shoot good. But we just gotta clean up some stuff. Great defensive performance, we had a great job. But our offense has gotta click. This is the first time North Iredell has been to a playoff in a lot of years, so (there were) a little nerves."
Editor's Note: The Asheville Citizen-Times contributed to this report.
North Iredell;11;14;13;15;4—57
TC Roberson;8;9;21;15;2—55
NORTH IREDELL (57): Jackson Hawkins 26, Jackson 8, Tharpe 8, Turner 7, Saunders 6, Grimball 2.
TC ROBERSON (55): Cable 19, White 6, Blakley 6, Ward 6, Lowe 4, Harris 9, Pethel 5.