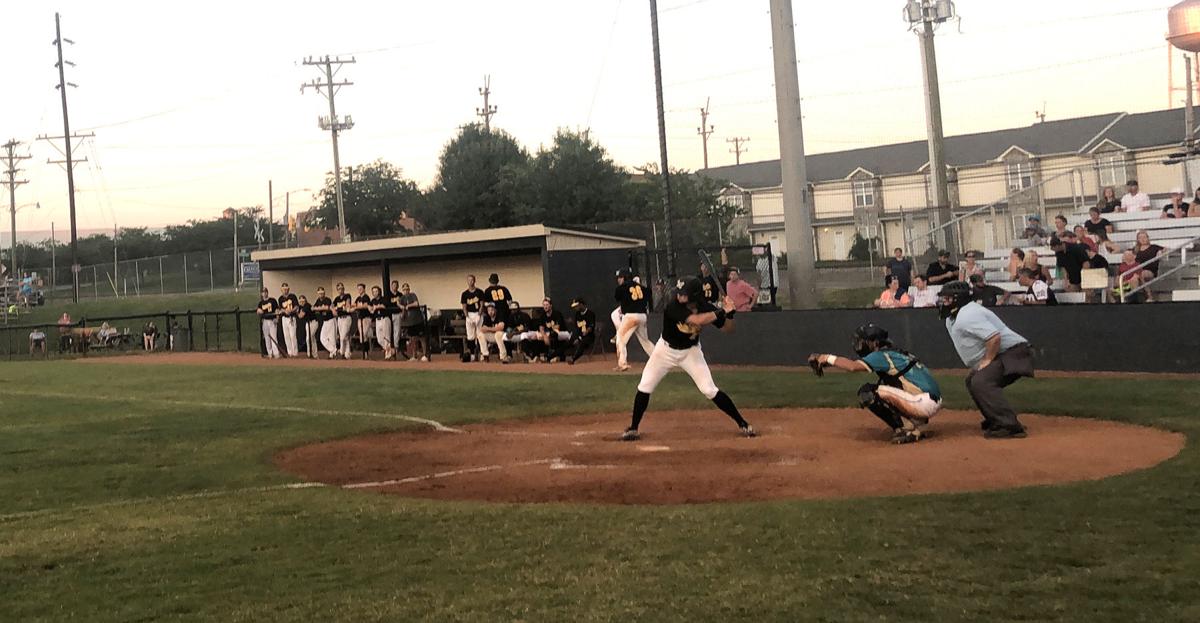 MOORESVILLE—An eighth-inning RBI single by Greyson Chapman broke an 8-8 tie that helped the Statesville Owls defeat the Mooresville Spinners 9-8 on Thursday night.
The victory ended a four-game losing streak.
Always an action-packed matchup between the two squads, Thursday's meeting seemed to be a tale of two games. The Owls led 8-0 after two innings but saw themselves tied with the Spinners at the end of seven.
Statesville starting pitcher Brandon Childers threw three innings, allowing one run on two hits while striking out one batter and walking one.
The Owls scored early and often. Andrew McKay and Zach McClean walked to begin the first inning, and a home run to left field by Scott Meitzler put Statesville ahead 3-0. After Gavin Taylor reached base on an error, Mason Staz slammed a double into left field, and a sacrifice fly by Chapman capped Statesville's four-run flurry.
The Owls took control of the game in the third inning. After McClean walked, Meitzler placed a single to left field. McClean scored after an infield error at second base and Chapman brought in two more Owls hitting a line drive single to center field.
Mooresville swapped pitchers from starter Austin Duckett to Nolan Devos, but its woes continued. Blake Marrs delivered a single. And after Spinner first baseman Jermie Greene tried to turn a double play, his throw bounced into the outfield, leading to another Owls run.
The game seemed out of reach for the Spinners early. But the Owl momentum slowed, and the Spinners crawled back. Back-to-back doubles by John Burns and Wade Chandler gave the Spinners their first run in the third inning.
CJ Neese and Greene led Mooresville's half of the fourth inning with ground ball singles, and Neese scored after an errant pitch by Greyson Berger.
The Spinners scored run No. 3 in the fifth inning. Wade Chandler walked and Neese singled, and despite striking out two Spinners, Berger threw another pitch that got past Marrs at home plate and gave up a run.
Still, the Owls had a five-run lead entering the seventh inning.
Chandler started the bottom half with a hit and scored when Owl outfielder Don Byers dropped a routine fly ball in center field. Davis Turner and Tyler White walked to load the bases, and the potential tying run came to the plate with two outs.
Statesville brought in right-hander Leon Davidson to pitch. Spencer Bright ripped a bases-clearing double into left field bringing the Spinners within a run. Kyle Andres followed with a hard-hit grounder that scored Bright and tied the game.
Statesville bounced back in the top of the eighth. McClean singled, Meitzler walked, and a well-placed sacrifice bunt by Taylor advanced both runners.
Chapman's RBI single regain the lead, 9-8, and Davidson closed the game with three consecutive outs.
Be the first to know
Get local news delivered to your inbox!