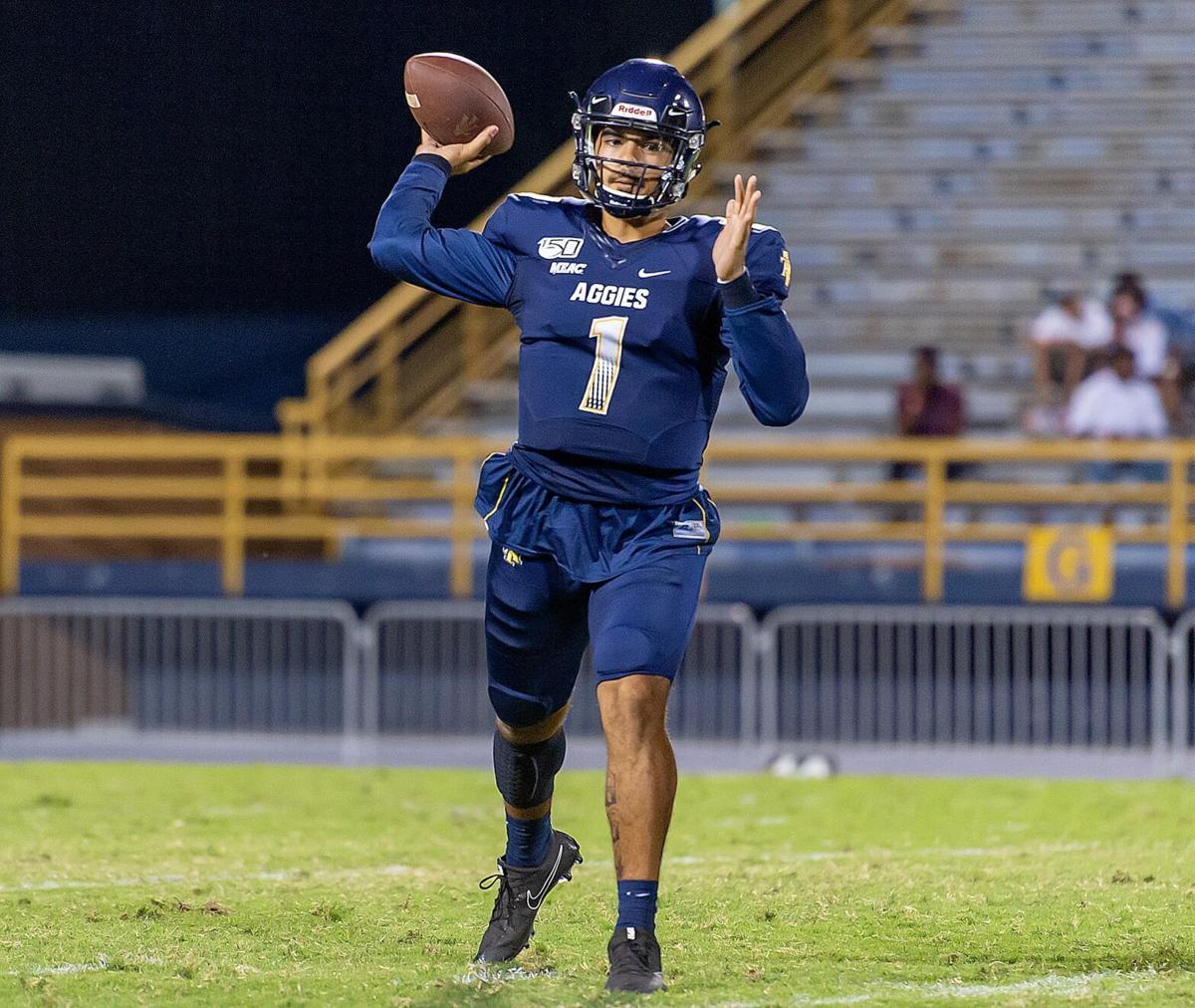 A preview of the N.C. Central-N.C. A&T football game:
When
Where
Truist Stadium, Greensboro
TV
Records
What to watch for
1. Can the Aggies find a running game? Jah-Maine Martin has yet to have a breakout game this season, and if the Aggies are going to avoid an 0-3 record they'll need a productive running game.
2. The rivalry is always there. It doesn't much matter that N.C. Central and A&T are not playing in the same conference anymore. This game is always a big one and it doesn't even matter what sport is being played. These two schools are the biggest HBCUs in the state and this game usually always delivers.
3. Jalen Fowler should be back as A&T's starting quarterback. He missed the loss to Duke two weeks ago with an injury but Coach Sam Washington indicated this week that Fowler would be back. He might show some rust early in the game, but he's the best option for the Aggies.
What they're saying
"Everything in practice this week was about us. We have to get back to our brand of football and doing the things we know we are capable of doing. It's about paying attention to detail and having that intensity for the entire game," – Aggies coach Sam Washington.
Getting in the stadium
All spectators must show proof of either COVID-19 vaccination or of a negative COVID test from the previous 72 hours, both with photo IDs. A&T is setting up 14 stations around the stadium for spectators to visit. The proof may be the paper vaccination card, a digital image of the card or digital proof of vaccination from the state Department of Health. See a game-day map and learn more at NCAT.edu.
Notable
The Aggies lead the series 52-34-5 and have won 21 of the last 29 meetings. The Aggies have won the last three times they've played.
Tickets and information