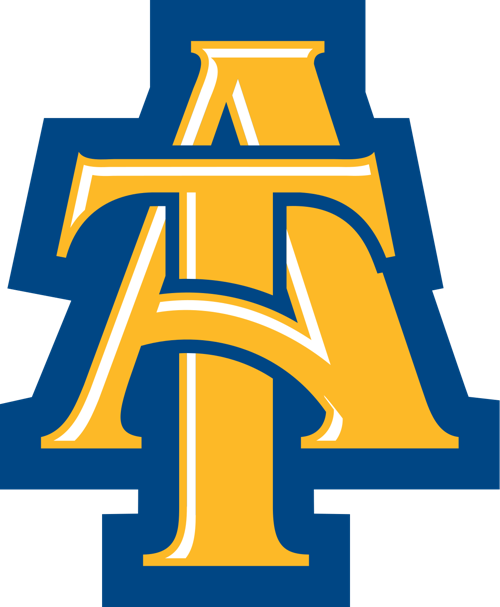 N.C. A&T had to rally in the fourth quarter to win its third game in a row as it defeated North Alabama 38-34 on Saturday afternoon in Greensboro.
The Aggies (2-0 Big South, 3-2 overall) got a fourth-quarter 60-yard touchdown pass from quarterback Jalen Fowler to Bhayshul Tuten for the game-winning score. Fowler's third touchdown pass of the game came with 6:24 left and the Aggies defense did the rest.
The Lions (0-2, 0-6) overcame a big deficit early to take a 34-31 lead with 6:47 left in the game on Nick Hayes' touchdown catch from quarterback Rett Files.
The Aggies, however, came right back a few seconds later as Fowler and Tuten delivered. Fowler hit Tuten on a swing pass and Tutent did the rest by going 60 yards for the score.
"I thought we started the game well," Coach Sam Washington of the Aggies told reporters after the game. "I think the first half was 24-7. It's after the half where we had those two big turnovers and we converted those two points. Then that turned everything around, and we sort of got on our heels at that point."
Fowler was 14 of 20 passing for 243 yards with the three touchdown passes to go along with one interception. Running back Jah-Maine Martin had 19 carries for 75 yards and eight different players caught passes from Fowler.
The Lions generated 443 yards off offense while the Aggies had 302 yards. The Lions' offense came alive in the third quarter and scored 21 points to get back into the game.
"I'm very proud of these guys and their resolve, and their willingness to keep fighting," Washington said about his team falling behind in the fourth quarter. "They hung in there, and finished the game strong, and we're walking out of here with a very tight win."
Washington wasn't surprised at all that Tuten had the go-ahead touchdown.
(tncms-inline)1446930314241085441[0](/tncms-inline)
"From my perspective it was no more than spectacular," Washington said about the final touchdown. "This is something this young man has been doing since he hit this campus, you know making those kinds of plays. I often say, 'in practice, football players make football plays.' He's a football player."
Tuten said he was all about trying to make something happen.
"My team was down and we needed the big play," Tuten said. "Coach put me in and like he said, 'special players make special plays.' My mentality was 'don't go down and score.'"
The Aggies will hit the road and play at Kennesaw State at 5 p.m.
North Alabama 7 0 21 6 — 34
A&T – Brown 49 field goal
NA – Boykin 61 pass from Files (Easterling kick)
A&T – Baker 29 pass from Fowler (Brown kick)
A&T – Leslie 28 pass from Fowler (Brown kick)
A&T – Tuten 4 run (Brown kick)
NA – Boykin 14 pass from Files (Easterling kick)
NA – Driggers 30 run (Easterling kick)
A&T – Baker 16 run (Brown kick)
NA – Driggers 18 run (Easterling kick)
NA – Hayes 4 pass from Files (kick failed)
A&T – Tuten 60 pass from Fowler (Brown kick)