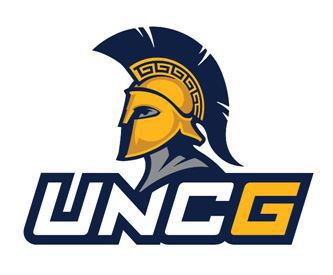 The first-place UNCG men's basketball team won for the 11th time in 13 games in beating last-place Western Carolina 77-56 in Cullowhee in a Southern Conference game. The Spartans have beaten the Catamounts 10 straight times.
What it means
With the most recent cancellations, only three teams remain in contention for the Southern's regular-season championship on this final week. That's more important than normal because if the tournament in Asheville isn't completed or doesn't get played because of the pandemic, the team with the best league winning percentage in the regular season would get the automatic NCAA bid. UNCG (12-4) leads after Coach Wes Miller's 180th win in 10 seasons, but Furman (9-4, two games remaining) and Wofford (11-5, one game remaining) remain in contention. UNCG will clinch if it beats Western Carolina on Wednesday and wins at East Tennessee State on Saturday afternoon. If it loses one of those games, the Spartans would need for Furman to lose at home to The Citadel on Wednesday night or at Wofford on Saturday night.
Stars
Isaiah Miller: 15 points, five rebounds, four steals, five assists.
Keyshaun Langley: 11 points, four assists.
Hayden Koval: 9 points, two rebounds.
Kaleb Hunter: 15 points (6-for-8 FG), four rebounds.
A.J. McGinnis: 10 points.
Cory Hightower: 15 points, four rebounds.
Sin'Cere McMahon: 10 points, four rebounds.
Xavier Cork: Seven points, five rebounds.
Three observations
• When Mohammed Abdulsalam runs the floor, good things happen for the Spartans. He picked up a loose ball near halfcourt with about 12 minutes to go in the game, took it all the way in with a couple of dribbles and dunked over a defender. That play gave the Spartans a 16-point lead, but on the other end of the floor while playing defense, Abdulsalam tried to take a charge but was called for his fourth foul.
• It wasn't the best of starts for Isaiah Miller, who missed his first six shots, but it hardly mattered in the first half. Miller finally did hit his seventh shot attempt, a 12-foot jumper in the lane, and by halftime the Spartans led 40-28 thanks to Miller hitting his final three shots. Miller had six points in the first half, but the Spartans defense forced 13 turnovers.
• Lost in the shuffle because of Miller's talent is the balance that UNCG has shown all season. While Miller is likely on his way to repeat as player of the year in the Southern Conference, the Spartans also have benefited from the consistent play of Keshaun Langley, Kaleb Hunter, Angelo Allegri and Abdulsalam. All are averaging seven to nine points per game, with Miller the lone player in double figures. The Spartans showed that balance in the first half with eight players scoring.
Notable
• Another Southern Conference game was canceled on Monday night. This time it was VMI-Furman after COVID-19 positive tests were discovered within VMI's program. Because it's late in the regular season, the game will not be made up. Wednesday's East Tennessee State-VMI game also was canceled. East Tennessee State will not play again until hosting UNCG at 4 p.m. Saturday.
• One of the best things the Spartans do is get after offensive rebounds. The Spartans are 13th in the nation in offensive rebounds, averaging 13 per game. The Spartans were also seventh in the nation in total rebounding heading into Monday's game.
• Mark Prosser, a son of the late Skip Prosser, is Western Carolina's head coach. The Catamounts have struggled this season but went 19-12 a season ago and made it to the Southern Conference semifinals.
What they're saying
• "Our energy and our focus were really good on both ends of the floor. Isaiah did miss some shots early, but it was unusual for him because two or three were layups. But he did a nice job of finding other guys for open shots. And defensively I really liked our energy." – UNCG coach Wes Miller.
• "When you are tied for first and we can take care of business in our next two, then we are in good shape. You want to be in this kind of position this time of year, so we are really glad to be sitting where we are right now." – Miller.
Records
UNCG: 12-4 Southern Conference, 17-7 overall.
Western Carolina: 2-13, 9-15.
Up next
Western Carolina at UNCG, 7 p.m. Wednesday (ESPN+).