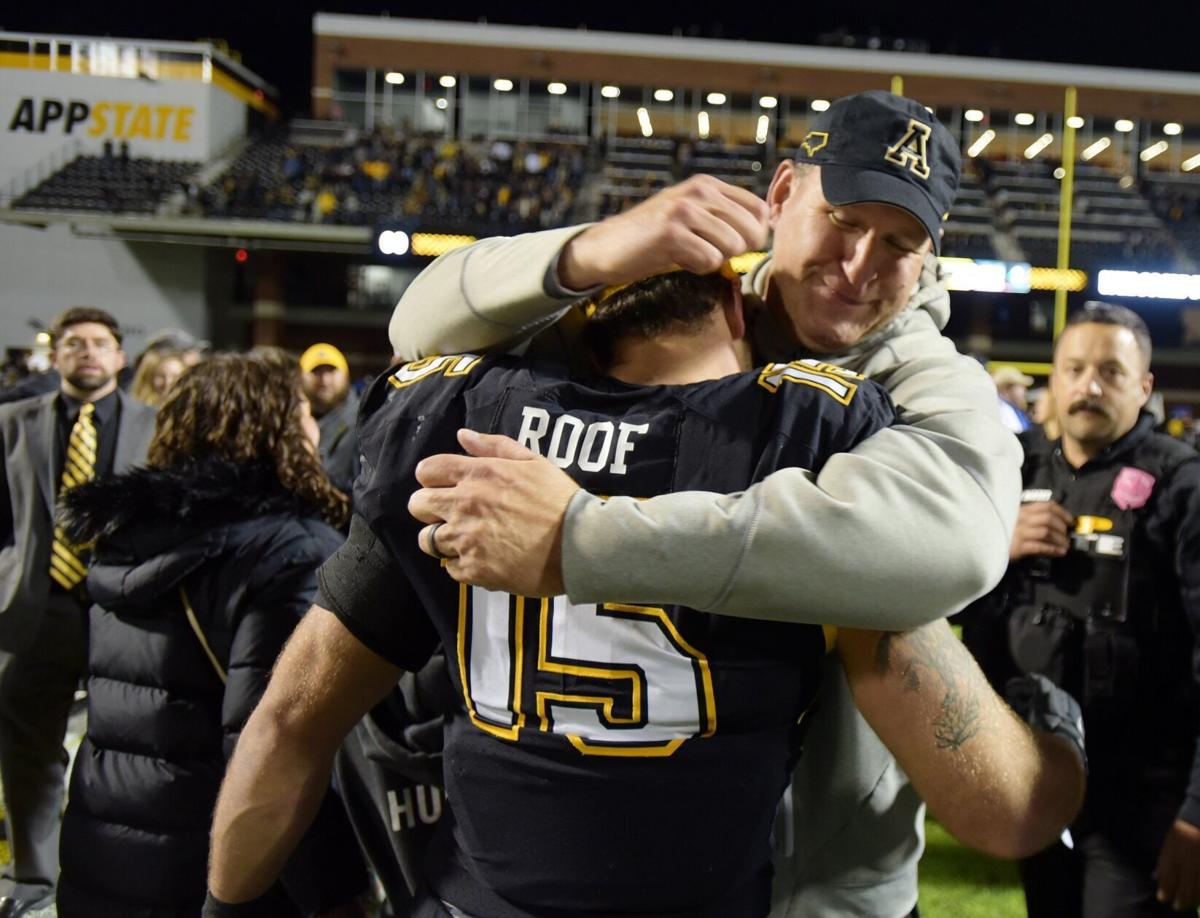 BOONE — Fans flooded from all directions at Kidd Brewer Stadium.
As soon as Appalachian State's 30-27 football victory against No. 14 Coastal Carolina became final, sealed by a 24-yard field goal by Chandler Staton, Mountaineer faithful populated the field. Whether from the east or west side, the hill on the south or the still-new north end zone facility, the population on the turf increased as the cheering and running continued.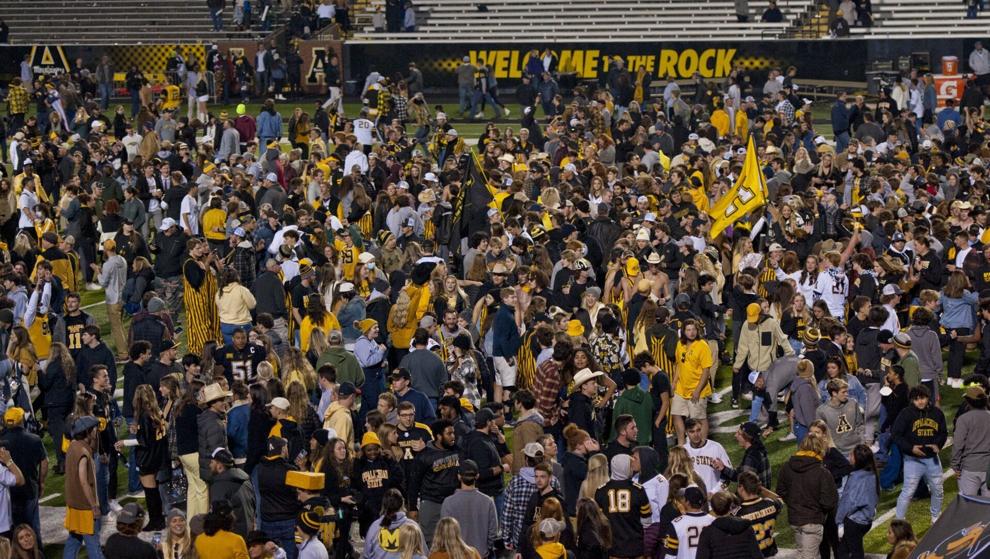 Shawn Clark, App State's second-year coach, watched Staton's kick sail through, turning immediately toward his sideline and raising his hands in the air. He has the first signature win as the leader of his alma mater. The fans made their impact, too, in providing the most raucous surroundings the Chanticleers have seen since their step into stardom last season.
But most importantly, the Mountaineers (2-1 Sun Belt, 5-2 overall) re-energized their season and took control of the East Division once again.
"Tonight was exactly what I was looking for," Staton said of returning for one more season. "And not even just the kick, but really this entire week.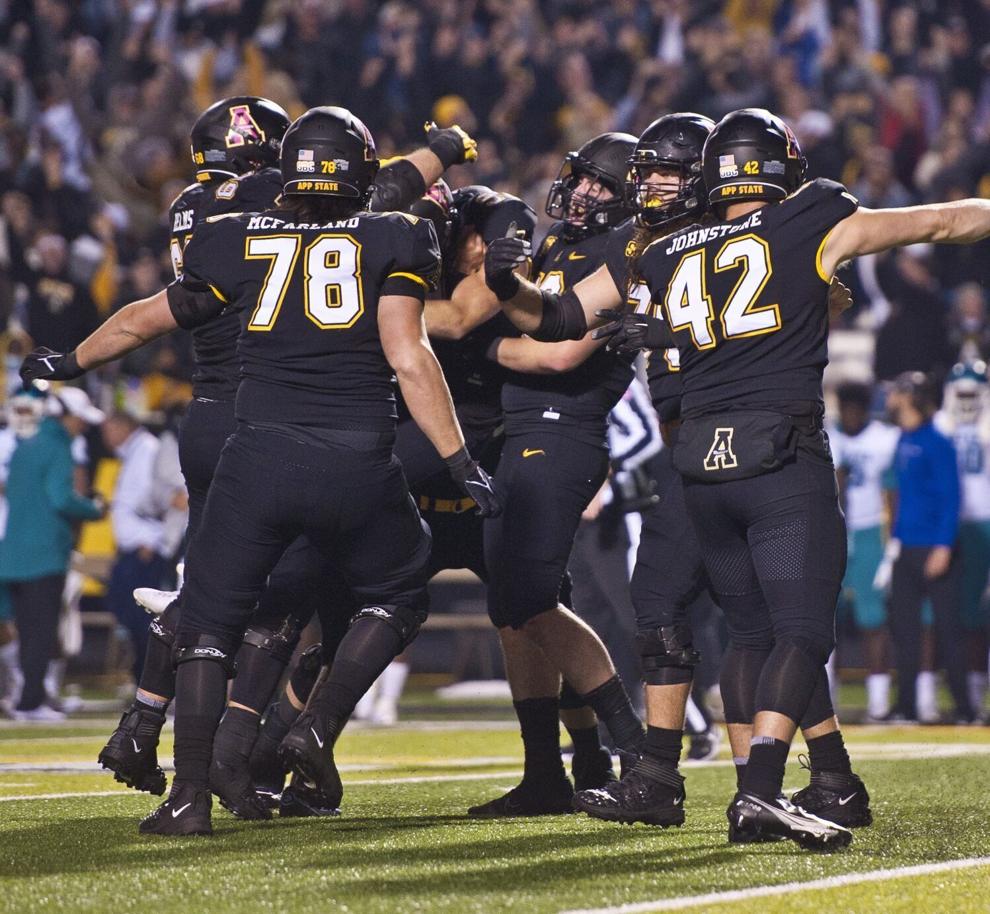 "We got whooped last week. And the way that we came back from last week and prepared all through practice: It was a completely different vibe."
The vibe needed to be. In a midseason showdown with West Division favorite Louisiana, App State got manhandled. Losing 41-13, the Mountaineers faced a three-score deficit before the first quarter ended and had four turnovers. Clark said the team returned to Boone and had difficult conversations. Starting linebacker D'Marco Jackson mentioned team captains meeting with Clark for a couple of hours trying to hash out the failures of that game.
Whatever was said worked against Coastal Carolina. App State faced an early two-score deficit before breaking through with a short touchdown run by Camerun Peoples. Then App State opted to go with a surprise onside kick — Clark said after the game only kicker Michael Hughes and Milan Tucker, who recovered the ball, knew about the plan as the kickoff team hit the field — to set up a tying score. The game went back and forth from there.
Two App State fumbles, which set up a Coastal Carolina field goal before halftime and took away a fourth-quarter scoring chance late inside the 20, were reacted to and recovered from.
The defense deserves a hearty credit, seeing through the Chanticleers' moving piece to pressure quarterback Grayson McCall. The Mountaineers registered three sacks and four more quarterback hurries. They also shackled one of the nation's premiere rushing offenses: The Chanticleers averaged 263.5 yards per game, third in the nation entering the matchup, but rushed for only 55 against the Mountaineers.
"Everybody knew what this game meant to us and to our season," App State defensive lineman Caleb Spurlin said. "Didn't really need to be said. It was said occasionally, but I think it was pretty much understood what this game was for us."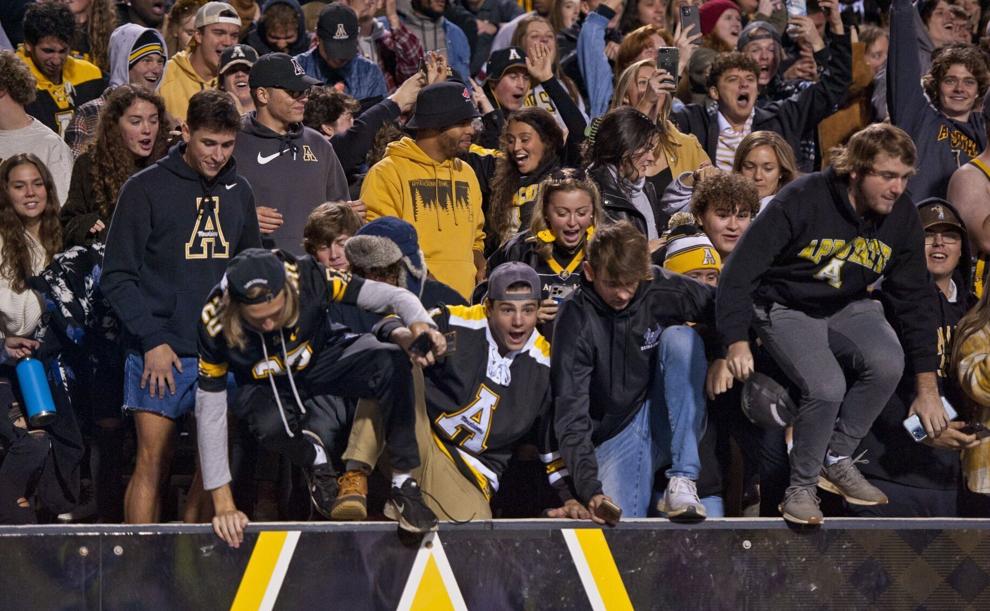 To not point toward the surroundings on Wednesday night would be an oversight. A crowd of 31,061 remained plugged in and engaged throughout. The attendance was the fourth-best Kidd Brewer Stadium has ever seen and the largest crowd Coastal Carolina had played before since becoming national darlings.
Last season with COVID-19 limiting fan attendance, the largest crowd the Chanticleers saw was an announced 11,000 people at Troy. This season, their largest attendance has been 18,674 in a home game against La.-Monroe.
Clark mentioned that the midweek turnout is even more impressive considering the number of commuter fans who come from an hour or more away to watch.
"We have a very passionate fan base, and they tell you when you do good, and they tell you when you do bad," Clark said, grinning. "And that's just the life of the head coach at Appalachian State University.
"But our fans make a major difference in the outcome of football games."
Clark could now laugh off some of the heat he and the coaching staff took after the Louisiana loss. He was able to do so after accomplishing something only his mentor has done during this century for App State. Beating Coastal Carolina gave the program its first win over an AP top 25 opponent since 2007, when Jerry Moore and the Mountaineers won at Michigan.
The two wins feature very different circumstances — an FCS program slugging up versus an established FBS program on an unprecedented clip — but will have a linkage from now on.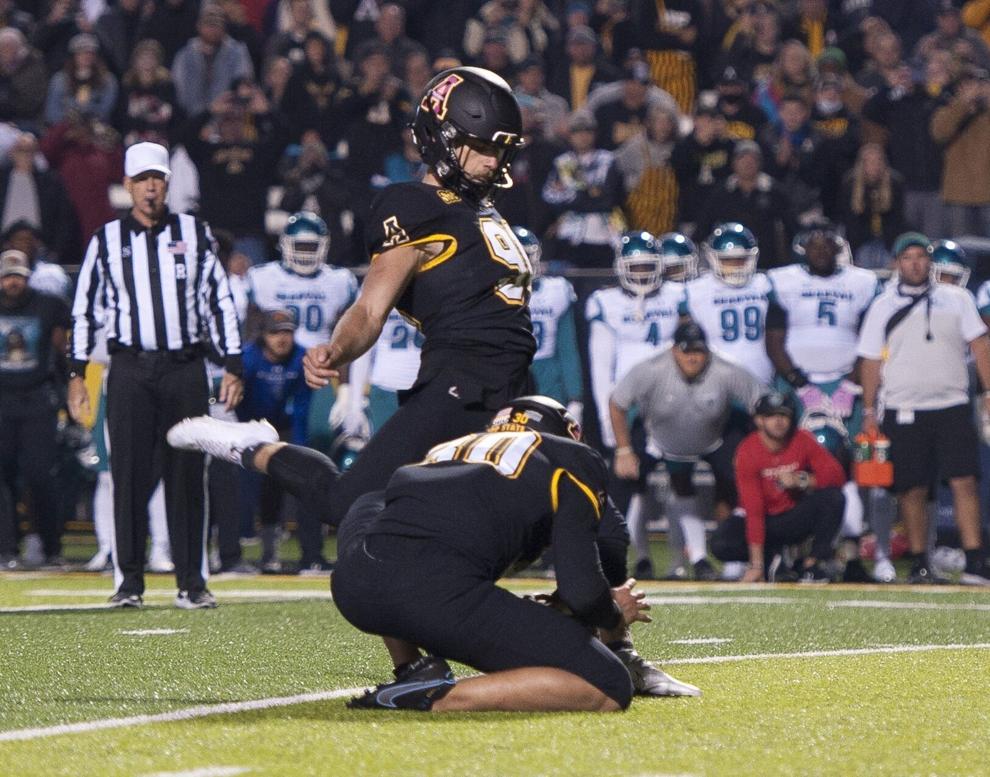 Spurlin called it the best home atmosphere he'd played in. In the swell of it all, App State made a step back toward the standard that helped it win at least a share of the Sun Belt Conference championship from 2016 to 2019.
"I'm not sure it's ever about me," Clark said on the victory's meaning. "But you know, last week was tough. And there was some good criticism, some well deserved.
"But there's nobody in the program that bleeds black and gold more than Shawn Clark does. And to see myself, the leader of this program, the way our kids were resilient and came back and one? It's about those kids, about this program and everybody that's come here before us that's laid the foundation for this great university."
PHOTOS: Appalachian State beats Coastal Carolina, 30-27
Coastal Carolina Appalachian State football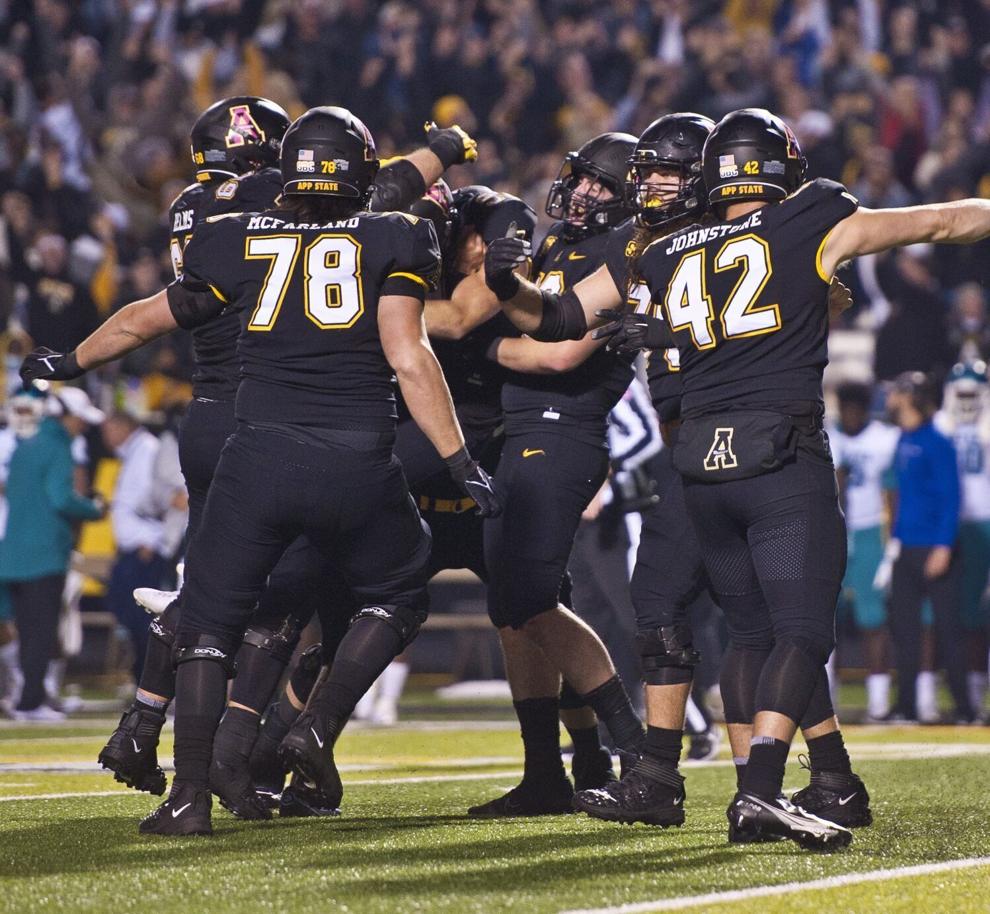 Coastal Carolina Appalachian State football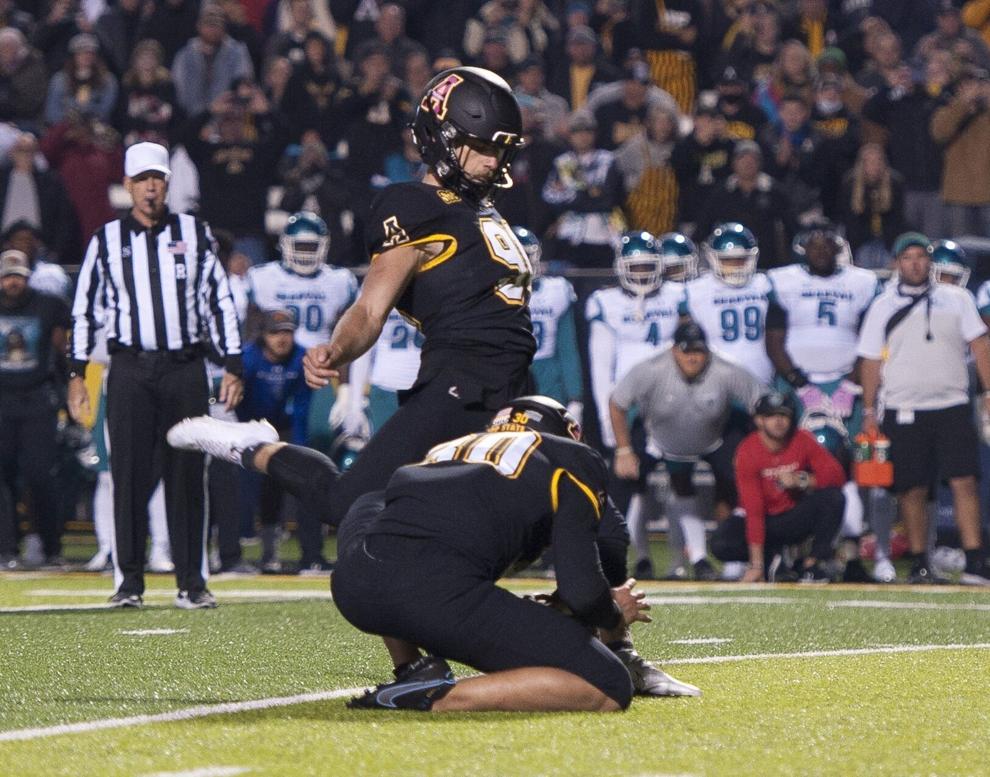 Coastal Carolina Appalachian State football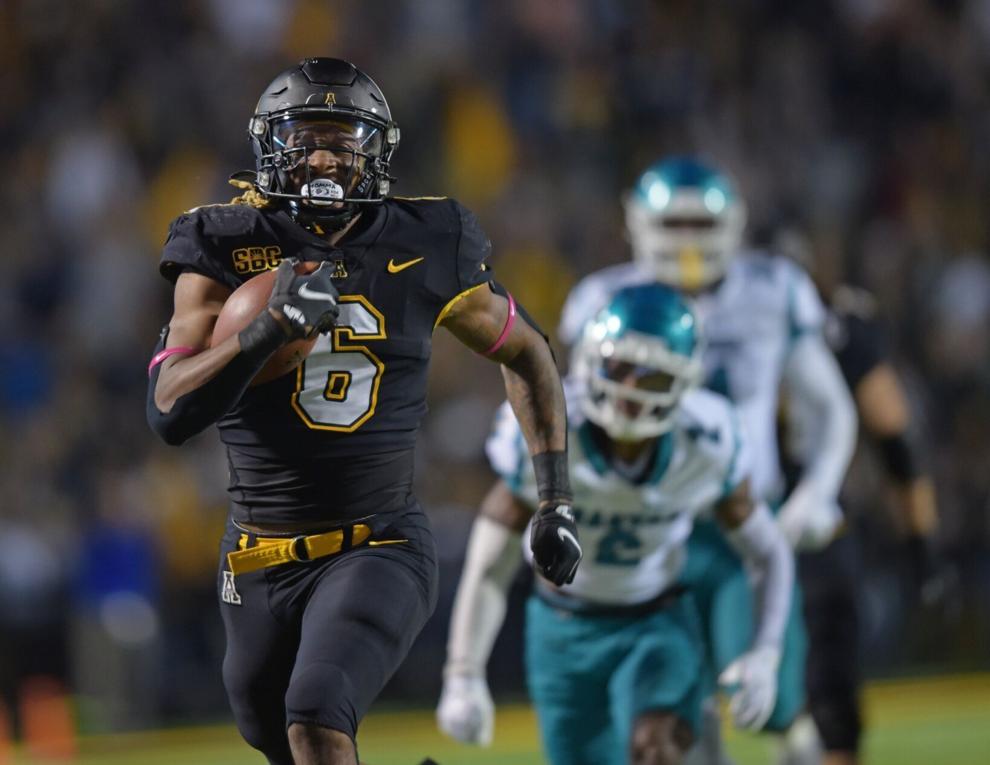 Coastal Carolina Appalachian State football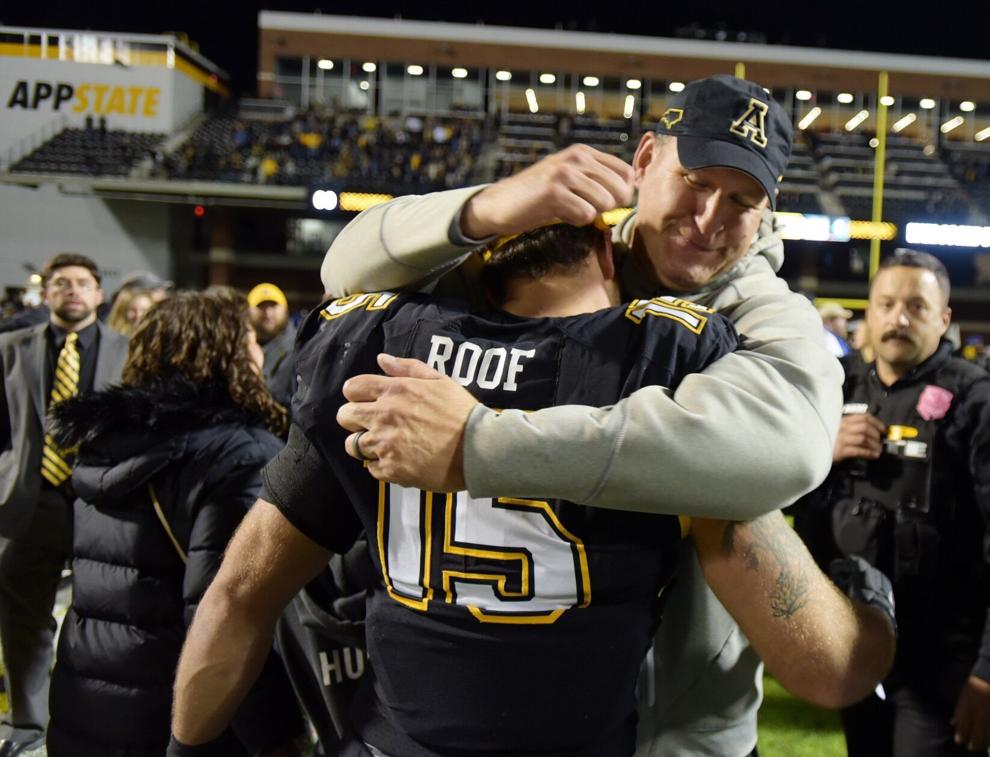 Coastal Carolina Appalachian State football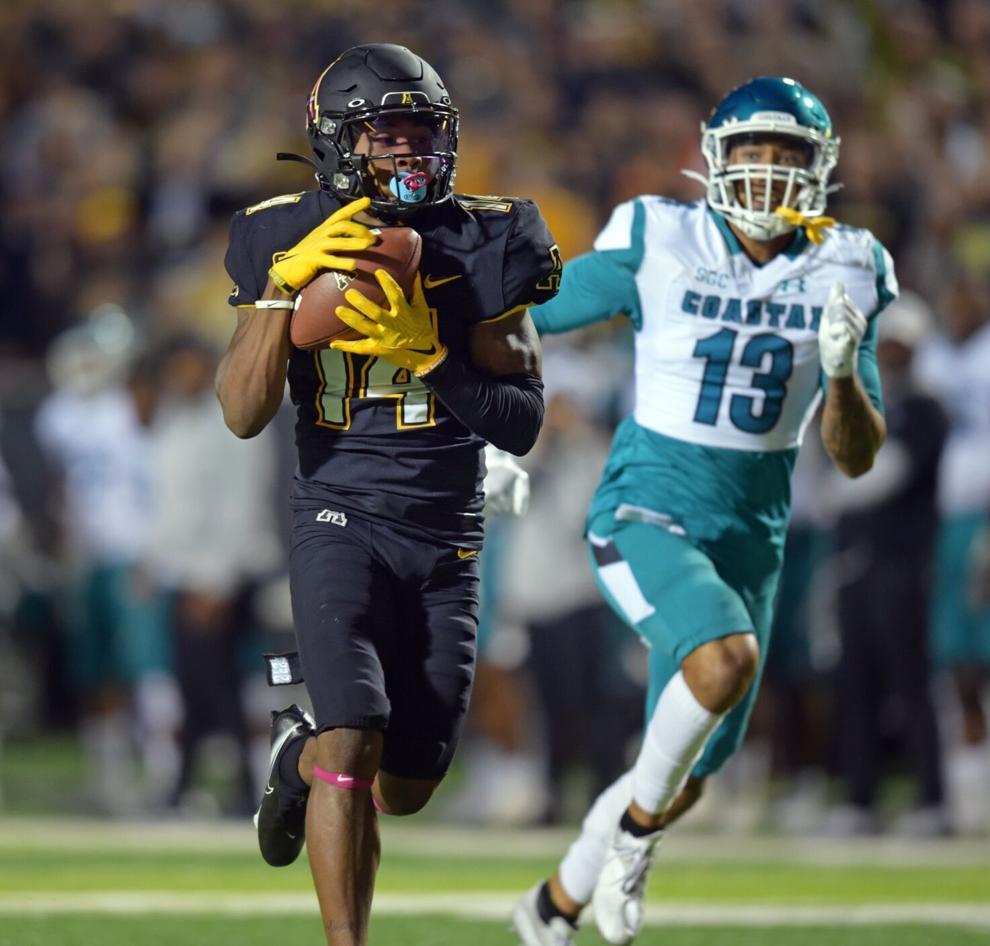 Coastal Carolina Appalachian State football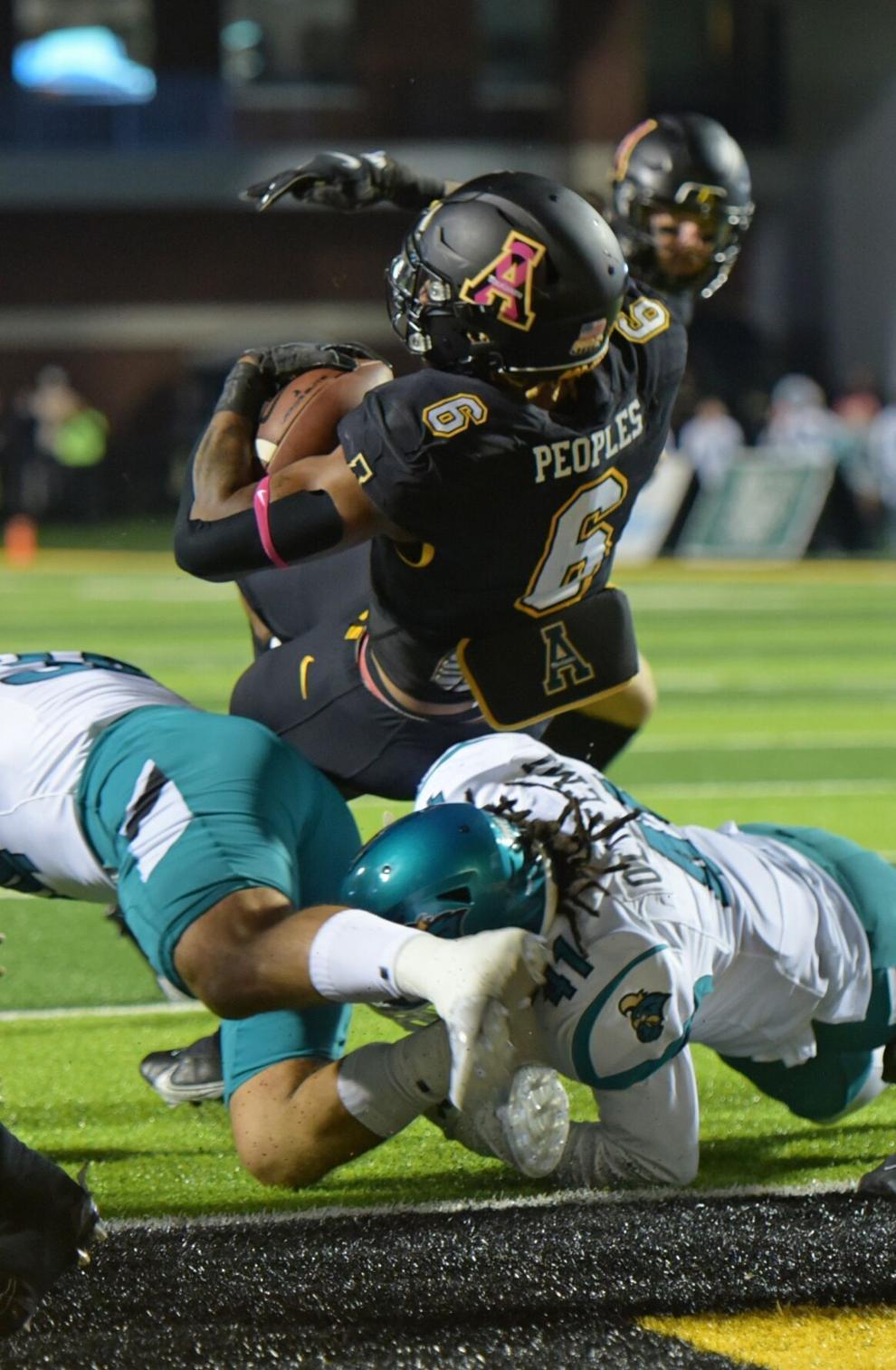 Coastal Carolina Appalachian State football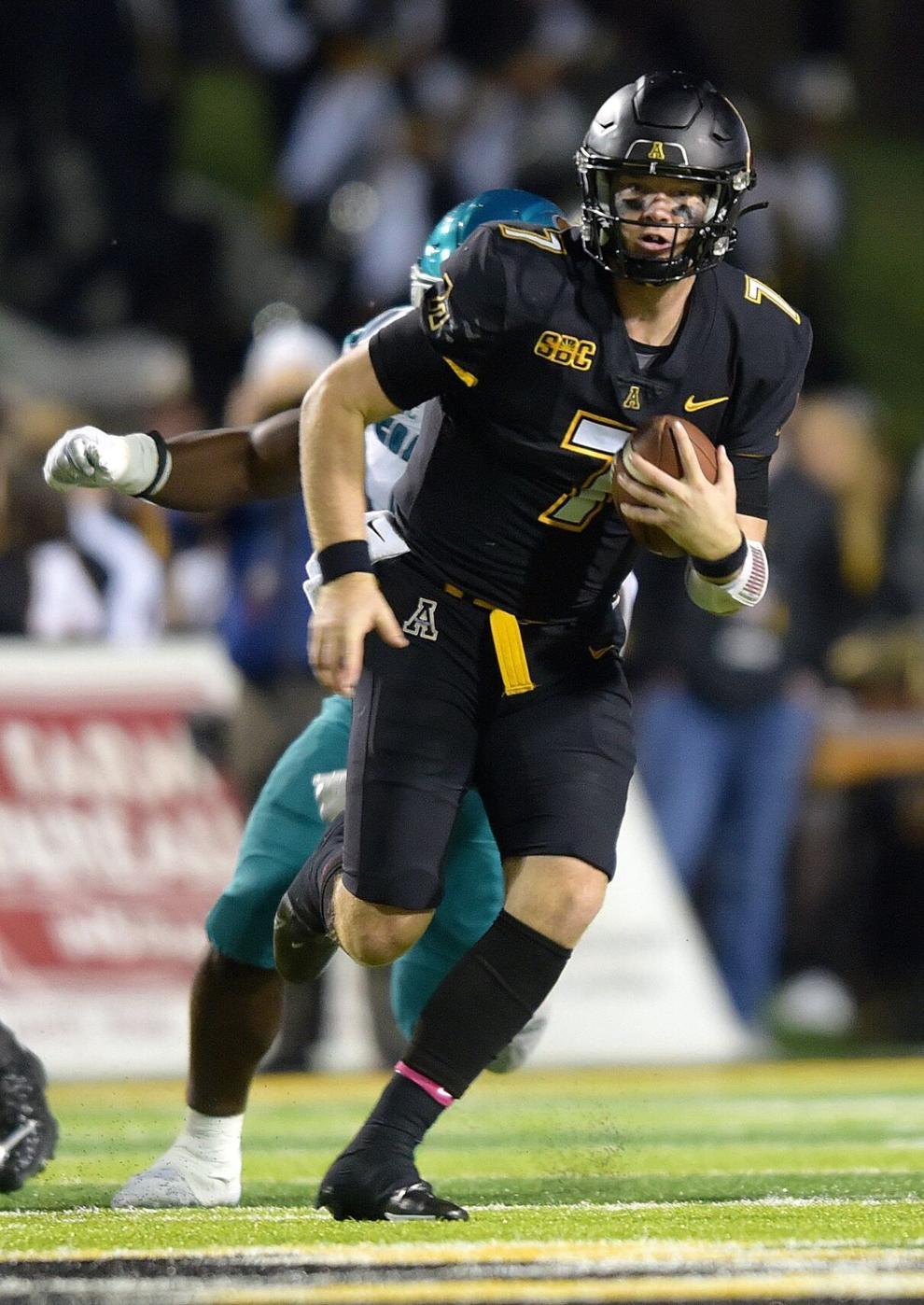 Coastal Carolina Appalachian State football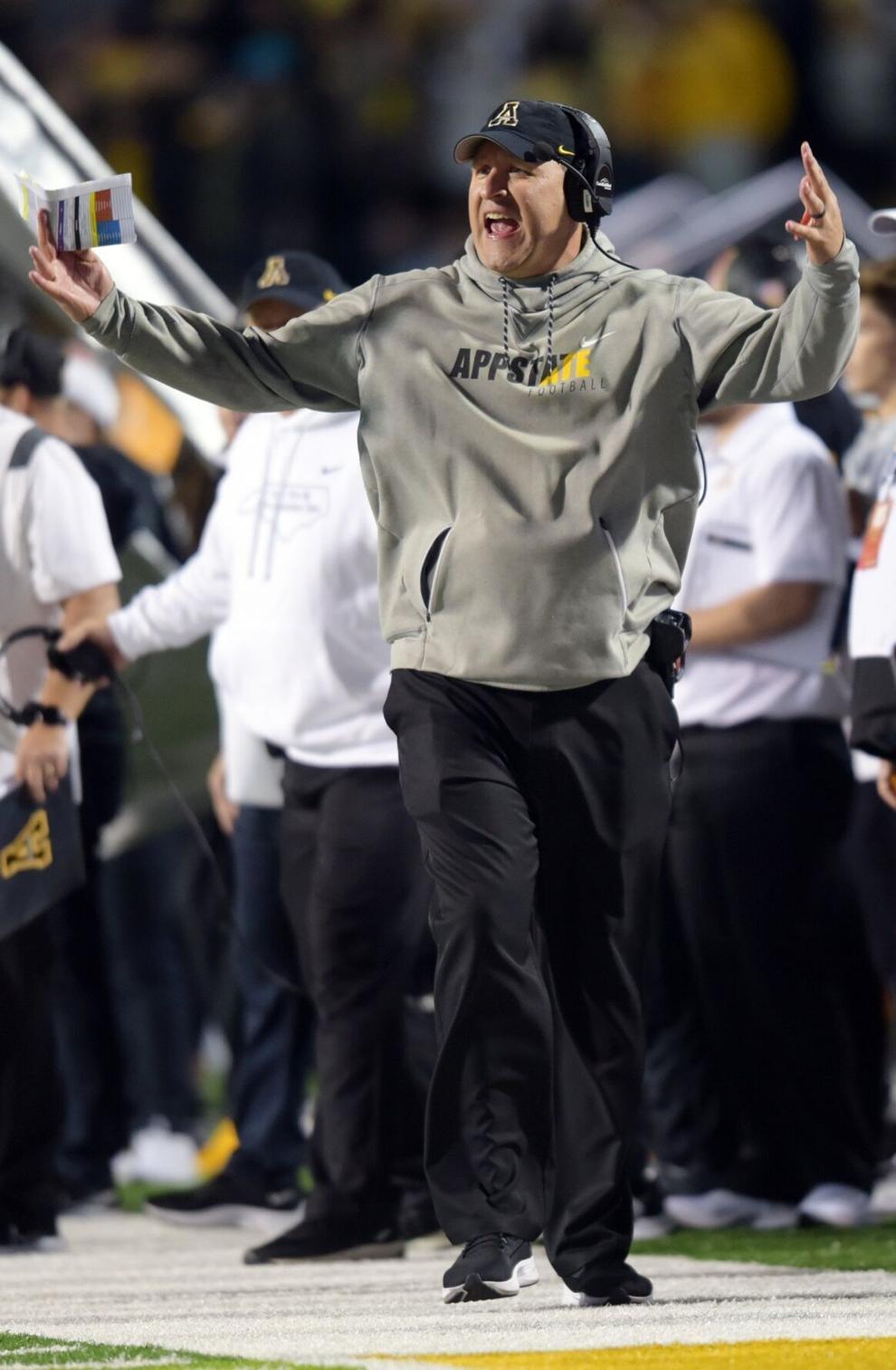 Coastal Carolina Appalachian State football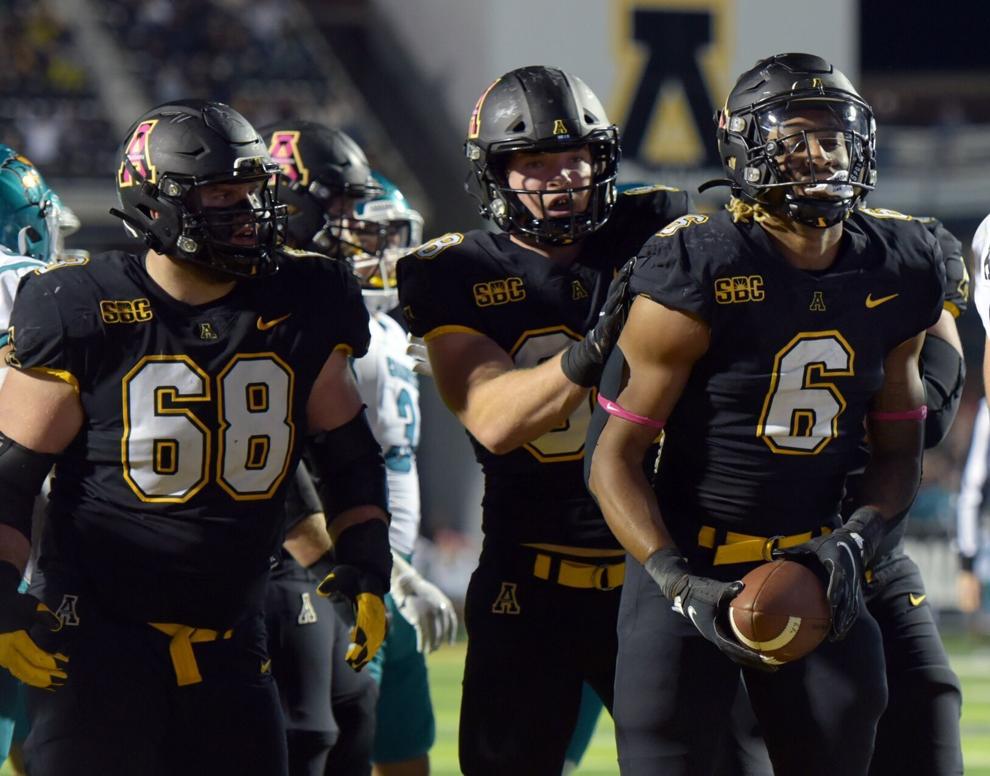 Coastal Carolina Appalachian State football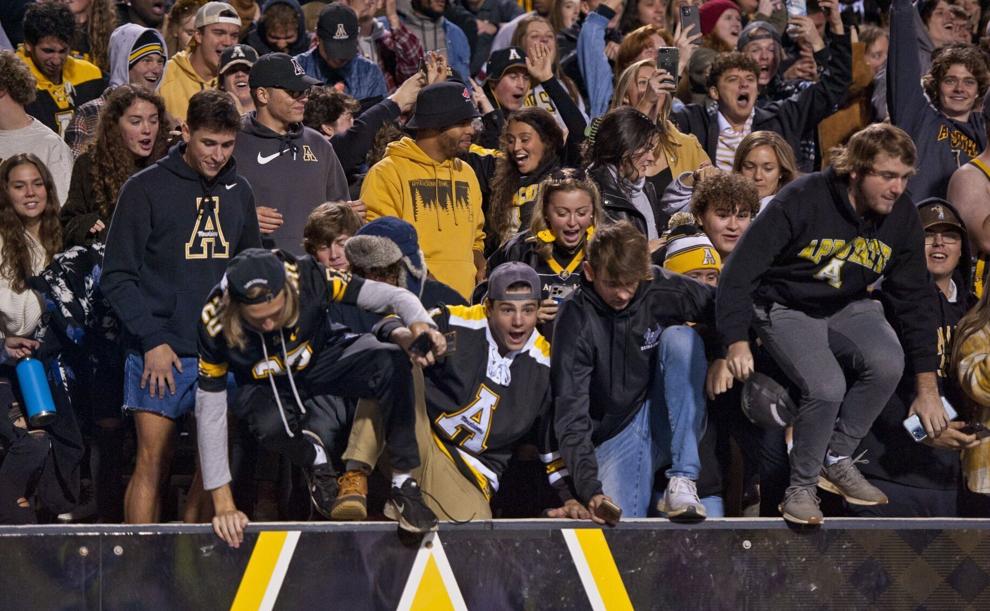 Coastal Carolina Appalachian State football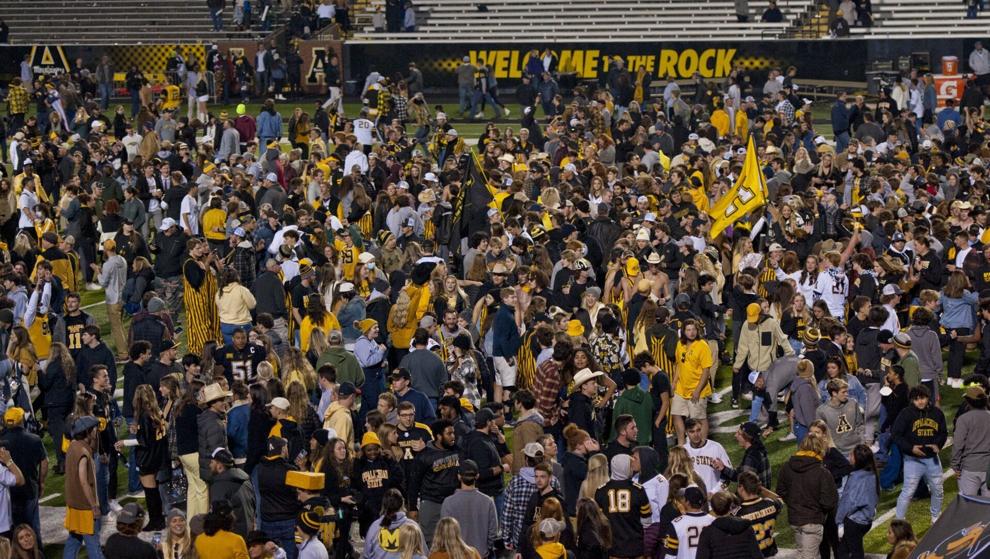 Coastal Carolina Appalachian State football