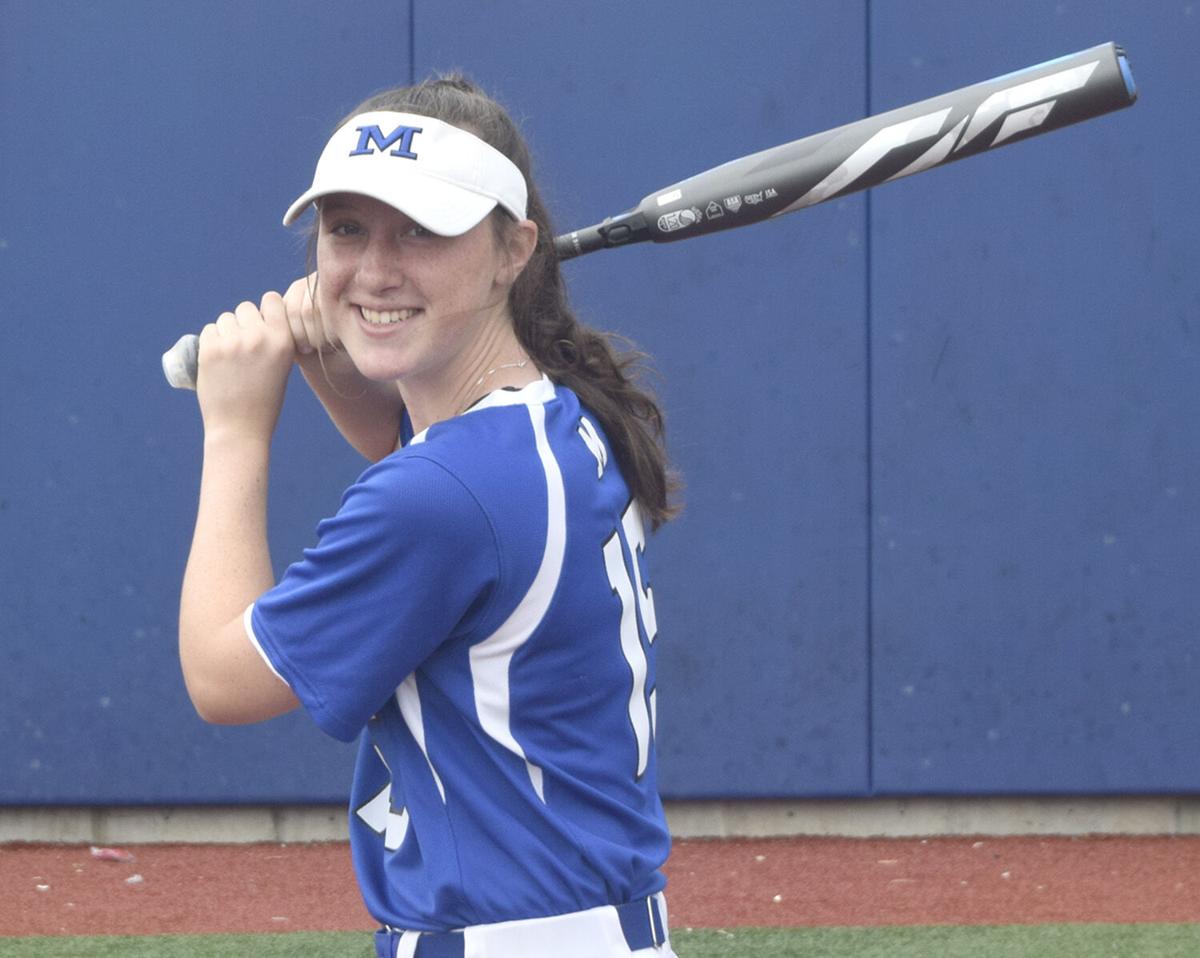 Where softball standout Ellie Goins will continue her career after graduating from Mooresville High is no longer a mystery.
The junior recently made her intentions public.
"I'm so excited to announce that I have verbally committed to North Carolina State University to continue my education & softball career!!" she wrote on Twitter. "I owe a big thank you to my awesome family, friends, coaches & teammates who have supported me through this process! #GoPack @PackSoftball"
Goins, who plays travel ball for Charlotte's Team NC (Eaton), was named R&L County Softball Player of the Year as a freshman in 2019. She would have been a frontrunner to earn the same honor as a sophomore, but the 2020 spring season ended prematurely due to the COVID-19 outbreak.
Goins made a great first impression in her Blue Devils debut Feb. 27, 2019. She batted 3 for 3 with a double and two solo home runs. The second fence-clearing hit was the walk-off variety and lifted Mooresville to a 2-1 victory over East Lincoln.
"Right then and there I knew how special she was going to be," Mooresville coach Paul Kikta said.
Batting cleanup, Goins, who played shortstop for Mooresville, led the team in average (.493), RBIs (35), home runs (10) and slugging percentage (1.141). Her on-base percentage (.640) ranked second on the team among those with at least 30 at-bats.
The Blue Devils captured the I-Meck regular season and tournament championships. They finished 27-5 after losing Game 3 of the West region finals to eventual state champion South Caldwell. Goins was 5 for 8 at the plate with a triple and two RBIs in that best-of-3 series. She was also intentionally walked three times.
Nebanye Moore helps new team clinch playoff spot
Former Statesville Greyhounds quarterback Nebanye Moore threw a pair of touchdown passes—including a 47-yarder—Friday as South Pointe (SC) routed Indian Land (SC) 47-0 in high school football action. The victory raised the Stallions' record to 3-0 and clinched a playoff spot in the coronavirus-shortened season.
When the N.C. High School Athletic Association delayed its football season to February due to COVID-19, Moore, a senior, made the decision to transfer to South Pointe, a perennial power in Rock Hill.
Boggs helping coach her alma mater at MHU
Tatum Boggs, a 2016 West Iredell High graduate, will serve as a volunteer coach for the women's basketball program at Mars Hill University this coming season. She joined the MHU athletic communications staff as a graduate assistant this summer.
Boggs, who starred in basketball and soccer at West Iredell, played two seasons at Converse College before transferring to Mars Hill. She scored 571 points in 51 games for the Lions, including a career-high 27-point outing versus Queens in her final collegiate game. Boggs graduated from Mars Hill earlier this year.
The Mars Hill women's basketball team is scheduled to open the season Dec. 5 against Carson-Newman
Be the first to know
Get local news delivered to your inbox!