Addiction Recovery Services | Opioid Specialists | Statesville, NC
| | |
| --- | --- |
| Sunday | Closed |
| Monday | |
| Tuesday | |
| Wednesday | |
| Thursday | |
| Friday | |
| Saturday | |
About Addiction Recovery Services | Opioid Specialists | Statesville, NC
Welcome to Addiction Recovery Medical Services (ARMS). We are your compassionate coordinators for drug and alcohol, and substance abuse treatment services.
We are so pleased you have decided to take the Road to Recovery. Here at ARMS, our goal is to provide you with excellent care in a compassionate, caring and confidential environment. Our outpatient treatment programs are designed to help you set goals and achieve recovery. We are a comprehensive facility licensed by the state of North Carolina Department of Health and Human Services/Division of Health Services Regulation providing a unique blend of behavioral therapy with medicine assisted treatment. We look forward to serving you.
ARMS provides Christ-centered, professional outpatient treatment to help adults ages 18 and over whose lives are affected with substance abuse/dependence to achieve sobriety. Medicaid and other insurances are accepted.
Call us today to learn how we can help!
Accepts:

Cash

Discover

MasterCard

Visa

medicare & medicaid
Is this your business?
Promote your business through our innovative Marketplace system! It's free to sign up!
Addiction has been defined as "a chronic relapsing disease characterized by compulsive drug seeking and abuse and by long-lasting chemical changes in the brain." (NIDA 2002) Traditionally, substance use disorders were seen as a moral failure or a weakness of will, however addiction is a chronic brain disease that can persist long after drug/alcohol use stops. The road to addiction starts with the act of taking a substance for a multitude of reasons, but over time the person's ability to choose not to use is compromised and the continued indulgence becomes impulsive. Neuro imaging studies provide evidence that substance use is associated with physical changes in regions of the brain (i.e. the nucleus accumbens, amygdala, prefrontal cortex) that effect the brains functioning and emotional states. Historically, addiction treatment models are based on the perception that patients entering treatment should be cured and able to maintain lifelong abstinence following a brief single episode of specialized treatment. Indeed, the recovery process is marked by cycles of treatment, adherence, relapse, and repeated treatment before long term stable recovery is achieved. Similar to other chronic disease models such as diabetes, hypertension, and asthma, substance abuse disorders have comparable genetic predispositions, adherence rates, and relapse.
ADDICTION IS A COMPLEX BUT TREATABLE DISEASE THAT AFFECTS BRAIN FUNCTION AND BEHAVIOR.
Drugs of abuse alter the brain's structure and function, resulting in changes that persist long after drug use has ceased. This may explain why drug abusers are at risk for relapse even after long periods of abstinence and despite the potentially devastating consequences.
The National Institute of drug abuse has listed the following 13 principles of effective addictions treatment.
1. NO SINGLE TREATMENT IS APPROPRIATE FOR ALL INDIVIDUALS. 
Matching treatment settings, interventions, and services to an individual's particular problems and needs is critical to his or her ultimate success in returning to productive functioning in the family, workplace, and society.
2. TREATMENT NEEDS TO BE READILY AVAILABLE. 
Because drug-addicted individuals may be uncertain about entering treatment, taking advantage of available services the moment people are ready for treatment is critical. Potential patients can be lost if treatment is not immediately available or readily accessible. As with other chronic diseases, the earlier treatment is offered in the disease process, the greater the likelihood of positive outcomes.
3. EFFECTIVE TREATMENT ATTENDS TO MULTIPLE NEEDS OF THE INDIVIDUAL. NOT JUST HIS OR HER DRUG ABUSE.
To be effective, treatment must address the individual's drug abuse and any associated medical, psychological, social, vocational, and legal problems. It is also important that treatment be appropriate to the individual's age, gender, ethnicity, and culture.
4. TREATMENT PLAN MUST BE ASSESSED CONTINUALLY TO ENSURE THAT IT MEETS CHANGING NEEDS. 
In addition to medication, the person may require varying combinations of services and treatment components, including: counseling or psychotherapy, medical services, family therapy, parenting instruction, vocational rehabilitation, and social and legal services.
5. REMAINING IN TREATMENT FOR AN ADEQUATE PERIOD OF TIME IS CRITICAL. 
The appropriate duration for an individual depends on the type and degree of his or her problems and needs. Research indicates that most addicted individuals need at least 3 months in treatment to significantly reduce or stop their drug use and the best outcomes occur with longer durations of treatment. Recovery from drug addiction is a long-term process and frequently requires multiple episodes of treatment. As with other chronic illnesses, relapses to drug abuse can occur and should signal a need for treatment to be reinstated or adjusted. Because individuals often leave treatment prematurely, programs should include strategies to engage and keep patients in treatment.
6. COUNSELING (INDIVIDUAL AND/OR GROUP) AND OTHER BEHAVIORAL THERAPIES ARE CRITICAL COMPONENTS OF EFFECTIVE TREATMENT. 
Behavioral therapies vary in their focus and may involve addressing a patient's motivation to change, providing incentives for abstinence, building skills to resist drug use, replacing drug-using activities with constructive and rewarding nondrug-using activities, improving problem solving skills, improving family and community functioning and facilitating better interpersonal relationships. Also, participation in group therapy and other peer support programs during and following treatment can help maintain abstinence.
7. MEDICATIONS ARE AN IMPORTANT ELEMENT OF TREATMENT FOR MANY PATIENTS, ESPECIALLY WHEN COMBINED WITH COUNSELING AND OTHER BEHAVIORAL THERAPIES.
Opioid replacement therapy can be very effective in helping individuals stabilize their lives and reduce their drug use. For example, Suboxone (buprenorphine) is effective in helping individuals addicted to heroin, pain pills, or other opioids stabilize their lives and reduce their illicit drug use. Naltrexone is also an effective medication for some opioid-addicted individuals and some patients with alcohol dependence. Other medications for alcohol dependence include acamprosate, disulfuram, vivitrol, and topiramate. For persons addicted to nicotine, a nicotine replacement product (such as patches, gum, or lozenges) or an oral medication (such as bupropion or varenicline) can be an effective component of treatment when part of a comprehensive behavioral treatment program. Both behavioral treatments and medications can be critically important, especially for patients with mental disorders
8. ADDICTED OR DRUG-ABUSING INDIVIDUALS WITH COEXISTING MENTAL DISORDERS SHOULD HAVE BOTH DISORDERS TREATED IN AN INTEGRATED WAY. 
Substance use disorders (SUDS) and mental disorders often co-occur. Patients presenting for either condition should be assessed and treated for the co-occurrence of the other type of disorder.
9. MEDICALLY ASSISTED DETOXIFICATION IS ONLY THE FIRST STAGE OF ADDICTION TREATMENT AND BY ITSELF DOES LITTLE TO CHANGE LONG-TERM DRUG ABUSE. 
Although medically assisted detoxification can safely manage the acute physical symptoms of withdrawal and, for some, can pave the way for effective long-term addiction treatment, detoxification alone is rarely sufficient to help addicted individuals achieve long-term abstinence. Medical detoxification is a strongly indicated precursor to effective drug addiction treatment for some individuals. Thus, patients should be encouraged to continue drug treatment following detoxification. Motivational enhancement and incentive strategies, begun at initial patient intake, can improve treatment engagement.
10. TREATMENT DOES NOT NEED TO BE VOLUNTARY TO BE EFFECTIVE. 
Strong motivation can facilitate the treatment process. Sanctions or enticements from family, employment settings, or the criminal justice system can significantly increase treatment entry, retention rates, and the ultimate success of drug treatment interventions.
11. POSSIBLE DRUG USE DURING TREATMENT MUST BE MONITORED CONTINUOUSLY. 
It is not unusual for lapses to occur during treatment. Objective monitoring (urinalysis/other tests) helps patients withstand urges to use. Knowing their drug use is being monitored can be a powerful incentive for patients and can help them withstand urges to use drugs. Monitoring also provides an early indication of a return to drug use, signaling a possible need to adjust an individual's treatment plan to better meet his or her needs. Feedback to patients who test positive for illicit drug use is an important element of monitoring.
12. TREATMENT PROGRAMS SHOULD ASSESS AND COUNSEL INDIVIDUALS ABOUT HIV/AIDS, HEPATITIS B AND C, TUBERCULOSIS, AND OTHER INFECTUOUS DISEASES. 
Counsel to avoid high-risk behavior. Counseling can also help those who are already infected to manage their illness.
13. RECOVERY FROM DRUG ADDICTION CAN BE A LONG-TERM PROCESS AND FREQUENTLY REQUIRES MULTIPLE EPISODES OF TREATMENT. 
As with other chronic illnesses, relapses can occur during or after successful treatment episodes. Individuals may require prolonged treatment and multiple episodes of treatment to achieve long-term abstinence and fully restored functioning. Participation in self-help support programs during and following treatment often is helpful in maintaining abstinence.
We are different. We are the best.
COUNSELING / THERAPY
Our team consists of qualified professionals who hold credentials of Licensed Clinical Additions Specialist, Licensed Professional Counselor, Master Addiction Counselor, National Certified Counselor, and Certified Substance Abuse Counselor, all of which are qualified to provides individual, family, and group counseling. There is also an ordained minister for pastoral counseling. Aterhours and crisis support is also available.
MEDICAL SERVICES
Evaluation and diagnostic services
Outpatient drug and/or alcohol detoxification
Maintenance therapy and medication assisted treatment for drug and/or alcohol dependence
Medication management
OUTPATIENT PROGRAMS
Outpatient Substance Abuse Treatment Program usually consists of individual, group, and family therapy and education. The length of the program is individualized according to personal needs of each patient. ARMS treats patients with various alcohol and drug use disorders with counseling or non-pharmacological therapies and medication assisted treatment when appropriate. Plus Dr. Kearney is a qualified physician to prescribe Suboxone for opioid dependent patients and other medications specifically for alcohol and drug use disorders. Click Here for Outpatient Substance Abuse Group Schedule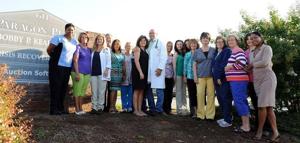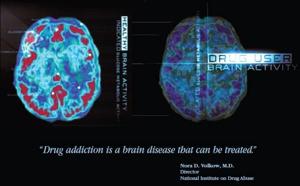 Meet Our Multi-Disciplinary Team

Dr. Kearney provides a comprehensive service based on his expertise in addiction and pain management. In 2008 he was one of only 25 physicians in the state of North Carolina awarded diplomat status from the American Board of Addiction Medicine. Dr. Kearney also holds board certification status from The American Board of Pain Medicine and the American Board of Anesthesiology. With over 25 years of clinical experience Dr. Kearney is committed to providing cutting edge technology and treatment strategies in a warm and compassionate environment. He is actively involved in the community serving as a member of the Iredell County Advocacy Academy for Substance Abuse Awareness and Recovery. 
Director of Counseling.  Jill Blackwelder is a Licensed Professional Counselor Supervisor, Licensed Clinical Addiction Specialist, Certified Clinical Supervisor, and National Certified Counselor. Jill is also a Nationally Certified Addiction Specialist and Clinical Supervisor. She has worked in mental health and substance abuse field 32 years. She has worked in social and medical settings as well as school settings. She maintains a private practice and clinically supervises for the NC Substance Abuse Professional Practice Board and for the NC Professional Licensed Counselor Board.