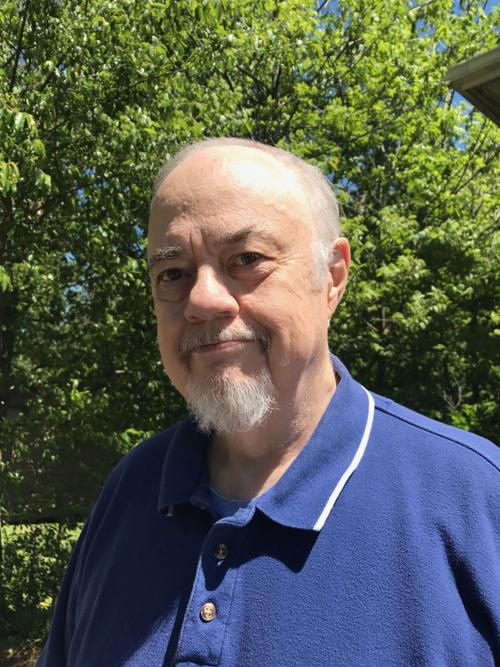 EDITOR'S NOTE: The following story is the third of a three-part series on the 1920 murder of James H. Nantz. The information on the trial, conviction and execution of William Y. Westmoreland for that crime is based on contemporary newspaper accounts, primarily the "Statesville Landmark" and the "Mooresville Enterprise", and on the response to an appeal to the North Carolina Supreme Court of State v. Westmoreland, 181 N.C. 590 (N.C. 1921), decided May 1, 1921.
Picking up where we left off ...
On the last day of the two-day trial, after prosecutors and defense attorneys had concluded their arguments, the jury recessed for supper, then returned to the deliberation room. They found Mr. Westmoreland guilty of first-degree murder in 62 minutes.
"Two ballots were taken in arriving at the verdict. On the first poll, there were 11 for first-degree murder and one against and on the second it was unanimous," stated The Landmark.
Found guilty by a jury of his peers, the next day Mr. Westmoreland was sentenced to die in two months, on April 6, in the electric chair in Raleigh. Lawyers Turlington and Burke gave notice of appeal, a standard practice in all capital cases. The Landmark reported the defendant received his sentence with "marked calm and maintained a mechanical smile throughout it all."
Transferred to the state prison on Feb. 6, he waited while the state Supreme Court considered his appeal. The court gave its decision in the case of State v. Westmoreland nearly three months later, on May 1, 1921, writing that "…under the evidence and the law, and with careful and strict regard for the prisoner's rights, we can but conclude that there was no error in the trial of the case."
Ultimately, Westmoreland was placed in a cell on death row. By July of 1921, seven men were on North Carolina's death row, all of whom had lost appeals to the state Supreme Court and faced execution "within the next few months" unless there was intercession by Governor Cameron Morrison.
Attorneys Burke and Turlington, Westmoreland's mother and one of his brothers went to Raleigh in late October to appeal directly to the governor for Will's life. They brought with them a petition with 2,000 signatures, as well as letters from ministers, but to no avail.
Some, however, felt Mr. Westmoreland was getting what he deserved. Henry Talley Johnston, of Elmwood, wrote a letter to the editor of The Landmark, printed on Sept. 1, 1921, wherein Mr. Johnston berated the signers of the petition who "when a judge and jury does their duty you raise a mighty howl." Mr. Johnston concluded his letter, "And let the [death] sentence of the court be carried out is my petition."
Gov. Morrison, who had been ill, left his sickbed to politely listen to the group. However, he stated he could find nothing on which to base a commutation. As the Mooresville Enterprise stated it, "no cause that the governor could recognize as just was submitted at the hearing."
As she left the audience with the governor, Mrs. Westmoreland cried out, "God have mercy on my boy — my unfortunate boy."
Death
On Nov. 21st, 1921, Westmoreland went into the death chamber, "Silent, indifferent to the point of seeming detachment, with never a syllable of prayer or protest from his lips. He had declared to one of two clergymen with him his readiness to go." He had made "no confession of blood upon his hands" to either clergyman.
Furthermore, "He has never discussed the crime for which he paid the death penalty, more than to say that he left what he had to say in the court house in Statesville."
Westmoreland walked with a steady step to the execution chamber, just 75 feet from the cell where he had spent his last hours. That morning he had eaten half an apple, ignoring "a tempting meal [that] was prepared for him at the prison."
At 10:30 a.m. his sentence was carried out. One of his brothers had come to take his body home to Iredell County.
Following Westmoreland's execution, the Raleigh News and Observer summed up the case noting, "Motive for the crime was not established in the trial. Sims testified that Westmoreland declared after the killing that he had been intending to do the deed for some time. Other than that, there is no mention of motive." A century later, we still question the motive for the killing.
According to a grandchild of James Nantz, the story passed down in their family was that "Nantz had testified against Westmoreland in court about the bad checks and Westmoreland had said he would pay back my grandfather."
Still, it was one man against another, each declaring the other to have been the shooter. Sims had been the one who notified the Statesville police and told the story, while the dead man's money, prized watch and keys were found on Westmoreland. "The jury found against him [Westmoreland]."
Afterword
A word about the principal dramatis personae of this tragedy: Almost a century has passed since the murder of Jim Nantz and Will Westmoreland's subsequent execution. Except for descendants of Nantz and Westmoreland and their siblings, the case has been forgotten, despite the epitaph on Jim Nantz's headstone.
A first-degree murder trial being concluded in two days and a jury deliberating for just over an hour are events that seldom occur today. Today there would have been dozens of forensic experts called to discuss blood spatter, ballistics, gun, fingerprints, etc. Psychiatrists would have been called by both sides.
Consider what else would have been different today: the makeup of the jury, the legal counsel and the judge could have been different, with women, blacks, Hispanics and/or Asians in the place of an all-white, all-male judge, jury and counsel.
It would not surprise me that if the trial were held today, Mr. Westmoreland might have gone free, or he might have at least had his penalty changed to life imprisonment or lessened by the governor.
According to a descendant, the Nantz family endured hard times following James' death. The oldest son had to drop out of school to work to help feed his mother and siblings. Mrs. Nantz later remarried to a Mr. Clodfelter.
I have found no obituary for Mr. Sims, but the Find A Grave search engine for him, the state's chief eye-witness, has him interred at Friendship Baptist Church in Hudson.
His Caldwell County death certificate officially states Sims lived in Rhodhiss where he was a barber, dying of a ruptured appendix on Feb. 7, 1933, age 49, and buried at "Friendship." This apparently is not Friendship Baptist Church in Hudson. A recent visit to that cemetery failed to find his grave. Perhaps he rests at a different "Friendship" church. Possibly some reader knows of the location of his grave.
Catch the latest in Opinion
Get opinion pieces, letters and editorials sent directly to your inbox weekly!