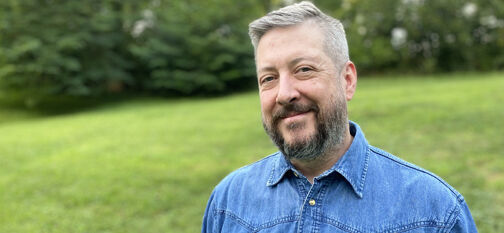 And now, for a Potato Head update.
Last week, I attempted to poke a little fun at those outraged by toy maker Hasbro's announcement that it would rebrand Mr. Potato Head as simply Potato Head in an effort to be more gender-neutral. I suggested that getting one's knickers in a knot over something as inconsequential as a company rebrand of one of the most boring toys of my generation was distracting us from actual problems like deadly viruses, attempted insurrections and the seasonal increase in beer prices.
Judging from the reaction to the column, I underestimated either the public's reverence for this particular classic toy or the importance of potato gender and courtesy titles.
Here is just one email. Others will become part of the investigation when I am eventually found buried in a shallow grave at the Potato Head cult compound:
"Actually NOT FUNNY — Congress emails insist that you refer to yourself as something — a title — a title that does not exist in real life or have any meaning. A MISTER or REVEREND or, sometimes in the case of Representative Virginia Foxx, an HONORABLE — which she is not. Tell Congress to also get rid of the TITLE just like HASBRO TOYS has done. Do you use a TITLE? If you do you are an idiot just like Virginia Foxx. Your article was a silly waste of time. Do something else for a living."
OK. Fair enough. I've fired off a few angry letters to Snuffy Smith when I didn't care for the content, so I understand.
Next time I am hobnobbing with any congresspersons, I will mention this constituent's concerns. Not wanting this reader to believe I was ignoring him and not knowing exactly how to respond, I simply wrote back:
"Glad you enjoyed it. Thanks, Scott"
That was not what this reader wanted to hear. His next reply:
"I did not enjoy it — you are an idiot. Assuming any email to you is a sign of positive comment from a reader is WRONG — INCORRECT. Your jerk-kneed reply is a sign of your idiotic mindset."
A bit harsh, I thought, but I tried to keep it upbeat in my next reply:
"I appreciate the positive feedback. Thanks for reading. Also, in future correspondence, I would ask that you refer to me as "Colonel." Though the title is purely ceremonial, it is nongender-specific and denotes the respect I deserve — or dare I say, demand! — sir. I bid you good day.
"P.S. Again, thanks for reading and reaching out, old sport."
So, this week I would like to clarify my position on Mr. Potato Head in an effort to stop the emails and win back readers, both those disappointed with the last column and those apparently driven mad by it.
"Hello, Mr. Potato Head lovers and haters of courtesy titles and certain congresspeople I don't know.
"It seems as though last week's column, for some, struck a nerve or hit a root as I dug for a laugh or two in the polarized garden of current events.
"I would like to apologize to those who were offended by my statement in the previous column that Mr. Potato Head 'was one of the most boring mass-produced toys of my generation.' That statement was only a reflection of my own opinion and not the official editorial stance of this award-winning publication. And, yes, I did have a Slinky.
"In closing, I would like to say I respect each and every opinion, no matter how ridiculous, on Mr. Potato Head, Dr. Seuss, Sam-I-Am, Slinky, Snuffy Smith, the Royal Family, stimulus checks, Bigfoot, cancel culture, Culture Club, club sandwiches and the Sandwich Islands.
Scott Hollifield is editor and general manager of The McDowell News in Marion and a humor columnist. Email him at rhollifield@mcdowellnews.com.