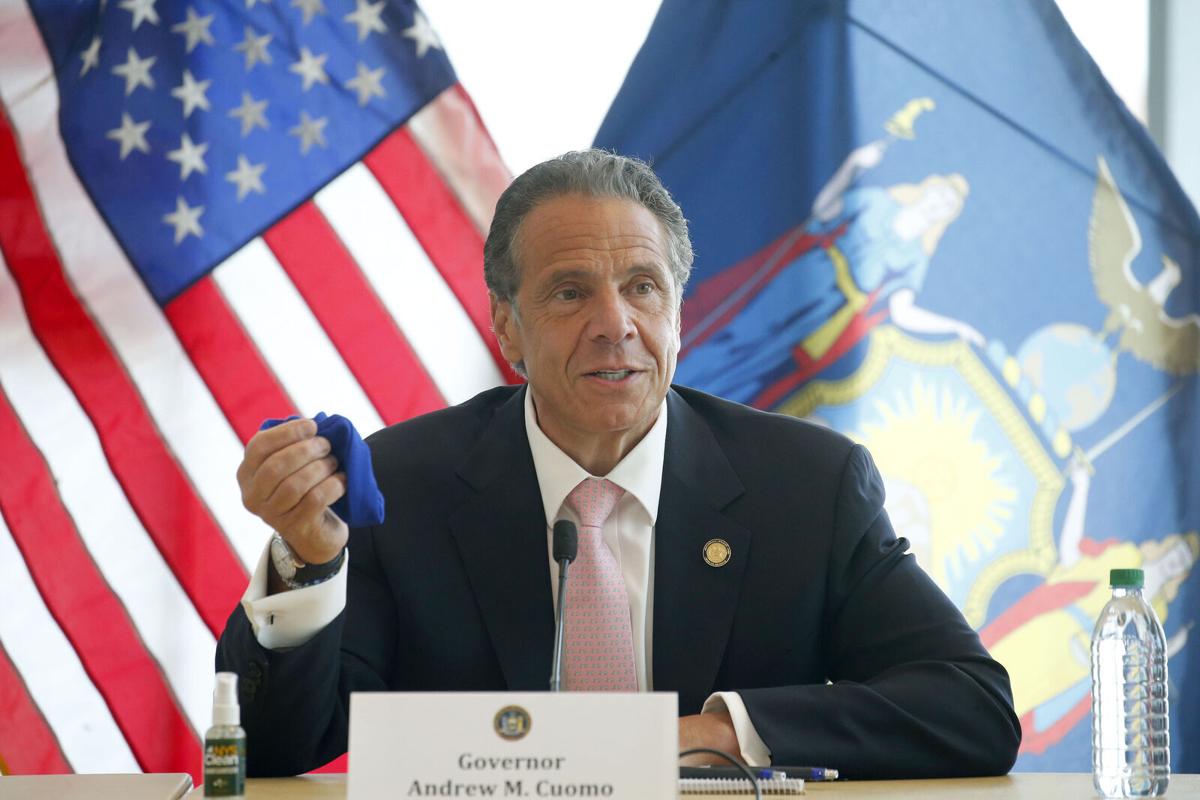 It seems inevitable that when a big political story breaks in New York State, the press corps often turns to consultant Hank Sheinkopf for guidance.
"When in doubt, ask Hank," say not only reporters, but anyone looking to gauge the state's political temperature. The savvy South Bronx native has a gift for knowing the insiders and how they practice their politics.
So it was only natural that Sheinkopf quickly grasped the situation now engulfing Andrew Cuomo, the embattled governor facing a barrage of sexual harassment allegations lodged by 11 women in a report issued last week by Attorney General Letitia James.
He pointed to the steady drip, drip, drip of politicians and influential groups calling for Cuomo's resignation and how it quickly escalated into a flood. He outlined the governor's own savvy, noting that Cuomo has survived 40 years of New York's tough politics as a fighter. Quitting in the middle of this battle has never entered his playbook.
But late last week, Cuomo was a lonely figure – holed up in the Executive Mansion as just about all his former friends and allies jumped ship. Observers everywhere wondered if anyone would come to his defense.
And because the state's Black Democrats had proven most loyal to the governor throughout his ordeal, Sheinkopf posed a natural question: "Where is Crystal?" he asked, referring to Assembly Majority Leader Crystal Peoples-Stokes of Buffalo as a representative of the Democratic Party's most loyal constituency.
"I would bet his most important element of support is Black women in the Assembly," Sheinkopf added. "African Americans have been consistently loyal to Cuomo no matter what. Has that changed?"
It should be remembered that Cuomo sought early refuge in African American enclaves like Harlem, rallying Black leaders and posing for photos to demonstrate support in the face of withering criticism. It should also be recalled that Assembly Speaker Carl Heastie, who is Black, joined Peoples-Stokes in discouraging any rush to judgment on Cuomo until the attorney general had issued her report.
But by late Tuesday, Heastie joined the chorus by noting his Assembly Democrats were demanding Cuomo's exit. Peoples-Stokes, too. It was a clear signal that the governor had nowhere else to turn – that he could no longer find support in refuges like Harlem or Buffalo's East Side.
So we took Sheinkopf's advice and asked Peoples-Stokes about this most loyal of Democratic constituencies. She had a simple answer for why Black Democrats were now abandoning Cuomo. In a reflection of how African Americans are wary of a justice system that can often rush to judgment, the Buffalo assemblywoman summed it up.
"It's because due process happened," she said, adding previous support of Cuomo stemmed not from personal loyalty but from calls for the process to work. Now, she said, the James report outlined a pattern of unacceptable behavior.
"Nobody can stand by that," Peoples-Stokes said.
Back in April, only 22% of Blacks believed Cuomo should immediately resign, according to a Siena College poll. And much of that thinking stemmed from that same historical concern over failure to allow the law to take its course.
By Thursday, a new Marist College poll showed 49% of non-white respondents thought Cuomo should resign, while 43% believed he should serve out his term.
It was all emblematic of the solid foundations traditionally supporting Cuomo had crumbled throughout the week. Sure, top Republicans like state Chairman Nick Langworthy and Senate Minority Leader Rob Ortt were first out of the box reiterating their call for Cuomo to go. That's their job, and they were entitled to a chorus of "I told you so" retorts.
But then President Biden, Sens. Chuck Schumer and Kirsten Gillibrand along with virtually every element of the Democratic hierarchy also said Cuomo should leave.
It appeared the governor was staring at no recourse other than resignation or impeachment. There would be no cries of injustice. There would be no accusations of a rush to judgment – even from those who consider themselves victims of such transgressions in the past.
Heastie and Peoples-Stokes may have provided the ultimate signal.