Nick Patterson, like his pit-crew teammates for driver Michael McDowell, had to hold off on celebrating after the Daytona 500.
"Was it official, we didn't know," said Patterson, who is from Clemmons and played baseball and football at Winston-Salem State. "We saw it happen, and No. 34 crossed the line first, but we didn't know if a caution flag would come out or what."
Once it became official, Patterson said the celebration was as you'd expect.
"We couldn't believe it," Patterson said. "Some of the guys on our pit crew have worked a long time and had never won a Cup race, and now we are a part of a Daytona 500 win — it's life-changing for sure."
Patterson, 30, has been on a NASCAR pit-crew team for four seasons, the last two with McDowell.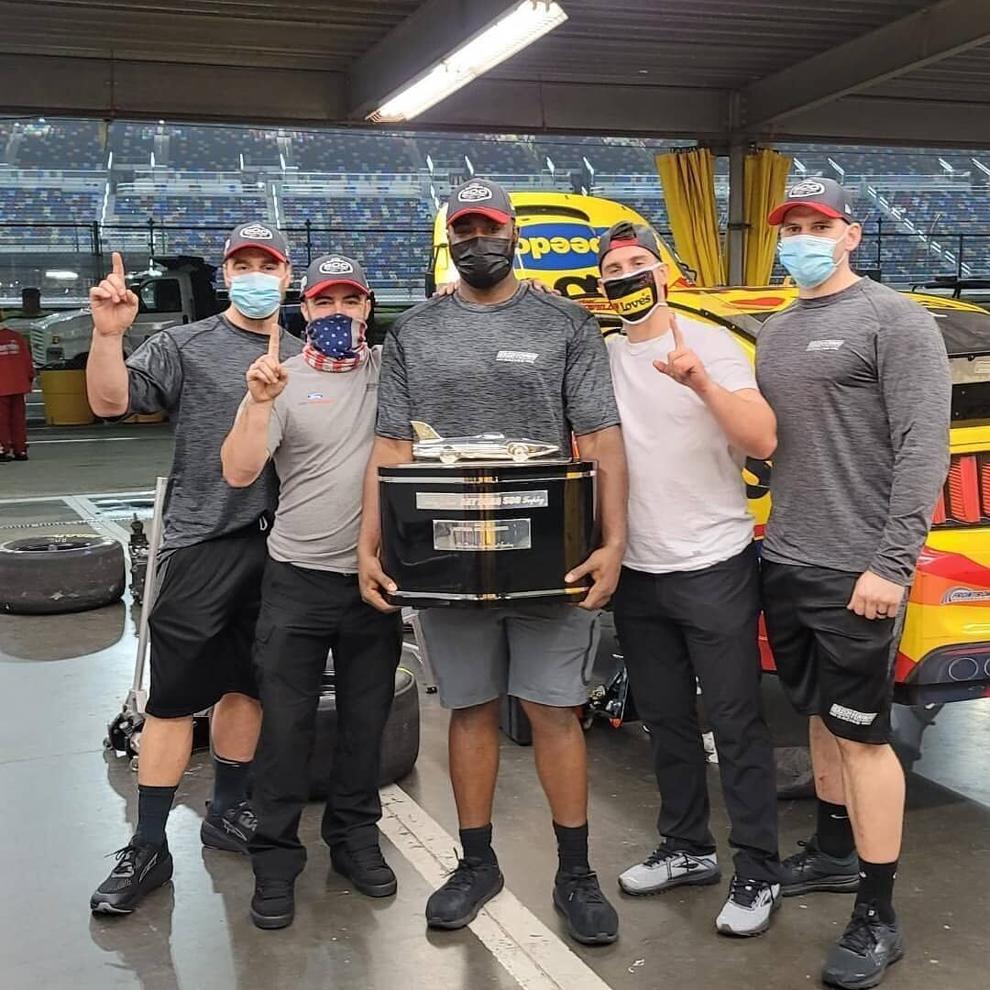 His career path took a turn into auto racing thanks to a phone call fielded by Ian Mushinski, a former athletics trainer at WSSU. Scott Bowen, who was the pit-crew coach for Roush Fenway Racing, was given a few names by Mushinski when Bowen called looking for senior athletes.
"I had been working as a grad assistant with John Lavender, Ian and Theodora Scott, who were all on the athletics training staff and I've always believed that if you treat people right good things will happen," Patterson said. "One thing led to another and Scott called me and even though I knew next-to-nothing about racing, I looked at it seriously."
Patterson, who played on the 2015 CIAA championship football and baseball teams, graduated with a degree in criminal justice from WSSU in 2016 and was all set to go into the military when Bowen's call changed everything.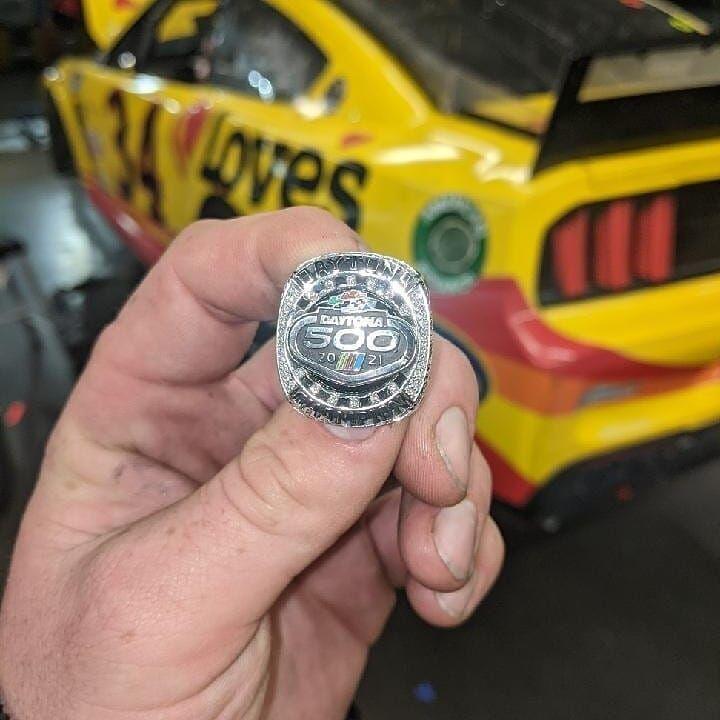 At 6 feet 3 and 245 pounds, Patterson is a jack man who throws around 70-pound tires as if they are doughnuts. He says it's intense in the pits, and that was the case on Sunday night and into early Monday morning.
"I posted this on my Facebook page, but I said every one of the guys had a hand in winning from our spotter to the guys who are behind the wall," Patterson said. "It was just an unbelievable feeling. One of the guys on our crew has been pitting for 13 years and he had never been on a winning team in a race, and now his first one is the Daytona 500."
Patterson took a long route to WSSU, first going to Liberty then to a small Division III college in Texas to play baseball. When he transferred to WSSU, the head coach at the time, Kevin Ritsche, let him walk on.
When he used up his one year of baseball eligibility, he decided to walk on to the football team, even though he had never played organized football. Coach Kienus Boulware allowed Patterson to learn how to be a long-snapper and a tight end.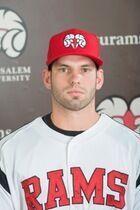 "Those football guys took me in, and it was a great experience," said Patterson, who was a volunteer assistant coach in 2016 when the Rams won another CIAA title in football. "I've actually got two rings in football and one in baseball, and now my fourth ring is from the Daytona 500."
Patterson also met his future wife at WSSU and in December 2018 married Raven Michelle. She's a former cross country and track athlete at WSSU who earned her master's degree and is a counselor in the Charlotte-Mecklenburg school district.
"By far she's the best thing to happen to me as far as Winston-Salem State is concerned," Patterson said, laughing.
Patterson was born in Romania and at 8 weeks old was adopted by Bobby and Christie Patterson, who lived in Winston-Salem at the time. The family eventually settled in Clemmons where Patterson was home-schooled until he went to Liberty.
Patterson was an elite youth swimmer, played a lot of baseball and dabbled in other sports. All of that has helped him in his current job, but it's mostly about being a good teammate.
"I wasn't a starter on the baseball team at Winston-Salem State and I actually didn't play that much unless we had a big lead," Patterson said. "But I understand about the big moments and what it takes to succeed, and I think that's carried over for me and being on a pit crew."
Patterson isn't the only former WSSU football player working in NASCAR. Ricky Rozier, a fullback on the 2012 football team that went a school-best 14-1, was a gas man on Quin Houff's pit team in Sunday's race.
Patterson is still trying to process what happened. He also feels humbled by it all.
"The feeling you have and all the work we do and the effort that's invested, it feels like a dream," Patterson said. "I mean, we will all go back to work on Tuesday (at the shop in Mooresville) but just knowing how we all came together is something I'm not going to forget for a long time."