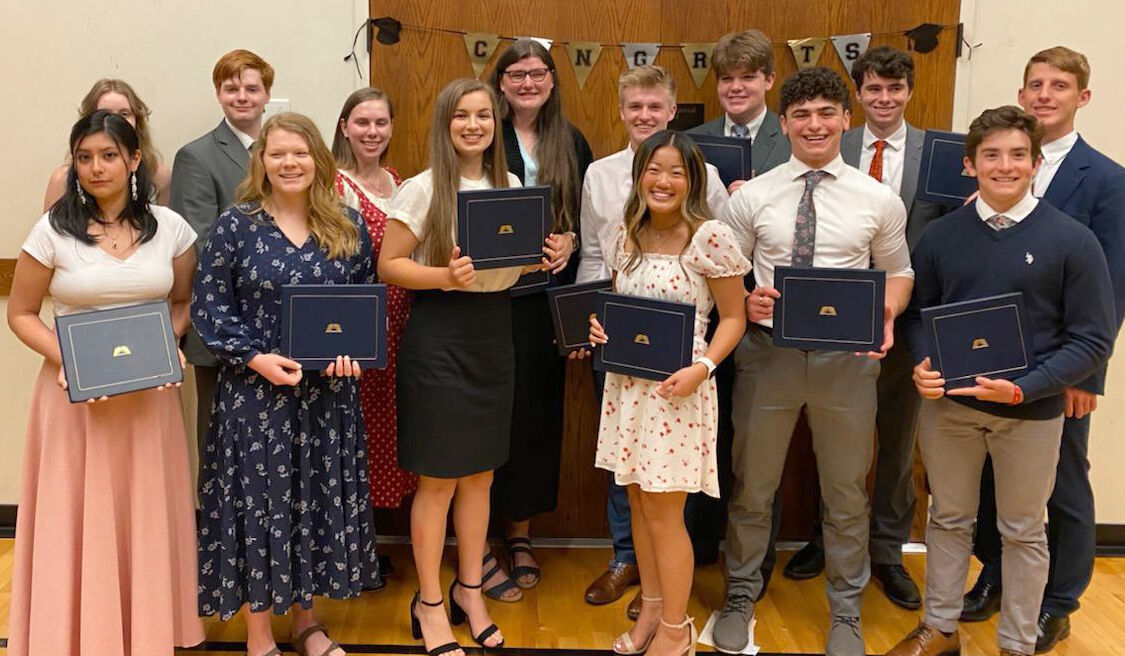 Despite the COVID-19 pandemic throughout the world, a record number of high school students have attended a four-year religious educational program sponsored by The Church of Jesus Christ of Latter-day Saints. Known as the Seminary program, it is still going strong after 100 years and is open to teenagers of all faiths.
According to church records, the seminary program, along with its collegiate counterpart, Institutes of Religion, has more students enrolled than any other church-sponsored educational endeavor, with more than 400,000 students worldwide in more than 140 countries.
Locally, 99 students from 11 local church congregations in the Greater Lake Norman-Gastonia area attended Seminary last year, 72 of whom satisfied established program attendance, daily reading and end-of-term examination requirements to graduate with a four-year certificate. They met at 6 a.m. each weekday during the school year to study the book of scripture (the Old and New Testaments, the Book of Mormon, and Doctrine and Covenants) assigned for the given year.
Mooresville resident Brenda Esselman coordinates Seminary scheduling and maintains attendance and advancements records for students in the 11 congregations.
"Each day for 50 minutes, students learn about the life of Jesus Christ while also learning His gospel, laws, and principles of the Kingdom of God," she said. "Students attend four years of Seminary [and] emphasis is placed on coming to Christ and being His disciple. One year prior to COVID-19, the Church of Jesus Christ of Latter-day Saints had established a home-centered, church-supported Come Follow Me program synchronizing with the Seminary program. When COVID-19 manifested itself, it was an easy transition to an online curriculum with family and teacher support."
The following seniors received Certificates of Completion or Certificates of Participation during a commencement ceremony June 6 at the church on McIlwain Road in Huntersville. Program graduates are identified by an asterisk.
Mooresville congregation: Cynthia Dawn Ruth McIntosh* and Jonas Monahan Simmons*
Lake Norman congregation: Camden Aaron Baltich*, David William Bellingham*, Kobe Carter Clarke*, Jillian Elise Dinsbach*, Troy Dayne Isaksen, Sara Annalise Lawrence*, Caleb Antionia Mancusco*, Tate Brady Nelson*, Lucas Vincent Tucker*, Caleb Palmer Tyler* and Abigail Yushi White*
Huntersville congregation: Hyrum Andrew Cobb*, Grace Ademine Cogbill, Isabel Kate Fisher*, Emma Claire Grimmius, Emma Sue Harper*, Gabriel Alejandro Soto Ramirez and Connor Scott Thompson
Cornelius congregation: Grace Hagedorn*, Esther Xiang Zhuang Knorpp* and Sophie Jean Poulton*
Gastonia congregation: Dorothy Claire Duncan* and Carter Lamonte Mills
Belmont congregation: Lauren Aleah Sawyer, Jacob Owen Wootton* and Kirsten Lillie Anne Ziekle
Gardner Park congregation: Nala Zamara Galindo Avalos*.