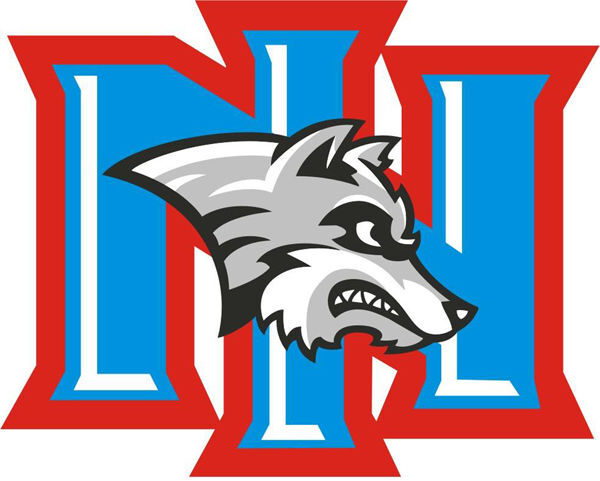 With less than four minutes left in the game, Jayden Turner hauled yet another rebound, his thirteenth of the game, and pivoted to find West Rowan's Jukes Harris grabbing for the ball.
The two pulled and tugged until the officials blew the whistle for a jump ball, but neither let go of the ball.
"(Turner) had the ball," North Iredell head coach Jeff Levan said. "I teach my kids to not let go. We weren't backing down."
So, even with his team up 14 in the waning minutes, Turner refused to let go. He may have been assessed a flagrant foul for the ordeal, but left the floor to a standing ovation.
Turner's grit at that moment was a microcosm of the Raiders' (8-1, 7-1) tenacity that was on full display in their convincing 81-67 over West Rowan (9-1, 7-1) on Friday night to avenge their only loss of the season so far.
"That was great team basketball," Levan said. "We executed on offense and our defense was great. There were a few possessions that we gave up second shots, but overall it was outstanding."
North Iredell was certainly outstanding on the defensive end of the floor. The Falcons entered the game averaging just over 80 points per game with a deadly three-point attack. North Iredell held them to just 5-of-30 (16.7%) from beyond the arch and limited West Rowan to just 10 offensive rebounds.
"The three-point line was very much the defensive focus this week," Levan said. "We had to know where all those guys were all the time."
In what turned out to be the decisive quarter of the game, the Raiders held West Rowan to just 3-for-13 shooting in the second quarter. Midway through the second, North was leading by just one, 19-18, and shooting two free throws. The two points from those foul shots marked the beginning of a 21-9 Raider run that spanned the rest of the quarter and put them on top by 13, 40-27 heading into the half.
"We pushed the ball with great pace," Levan said. "We wore them out."
As the Falcons continued to miss from long range, the Raiders were able to take advantage by turning the long rebounds into fastbreak opportunities. John Jackson was able to make the most of those opportunities throughout the game, converting on a handful of easy layup chances in the open court to finish with 14 points on the game.
A couple of the Raiders' big men joined in on the scoring fun as well. Beckham Tharpe tossed in 15 points and grabbed six rebounds while Turner added 13 points to his 13 rebounds.
"We're a deep team," Levan said. "They couldn't get up and down the floor with our bigs.
"Tonight was the best performance (Turner) has had all season," Levan added. "Zeke Biggers had intimidated him last year and in the first matchup this season. He flat played a game tonight."
Turner was able to hold Biggers to 14 points and eight boards, but it was a quiet night for the West Rowan big man relative to the stats. Turner played with an aggression and quickness that Biggers was unable to keep up with.
However, even with those three players combining for big numbers on Friday night, none could match the dominance that Jackson Hawkins displayed as the junior forward racked up a game-high 28 points, hitting on four of his seven attempts from long range.
"We wanted revenge for that loss earlier this season," Levan said. "We felt like we match up with them well. If they're making threes, it's a different ball game, but they have to shoot them with our hands in their face so our pressure makes a difference."
After what seemed like North Iredell's biggest win on the basketball court in some time, it's natural to worry about a let down in their final two games against teams in the bottom half of the North Piedmont Conference standings.
However, Levan doesn't see that being an issue.
"South Iredell came up here last year and knocked us out of the playoffs," Levan said. "That's not happening this year."
The Vikings will make the trip up I-77 next Tuesday, Feb. 9, to try to play spoiler once again. That game will tip-off at 7:30 p.m.