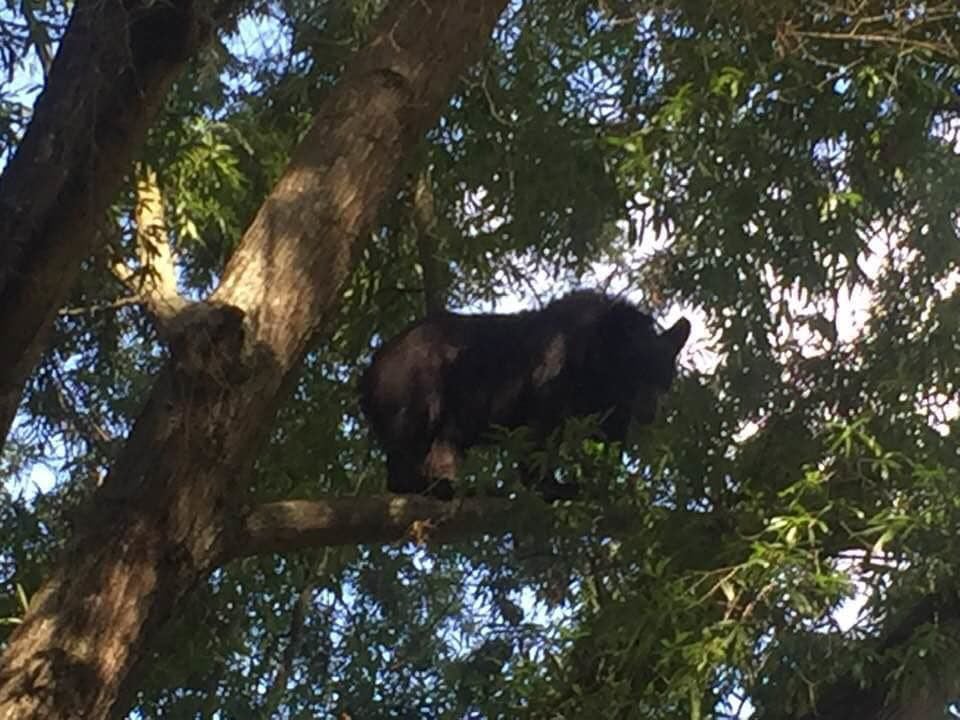 Officer Matthew Lee asks that you bear with him and the North Carolina Resources Commission at this time. A juvenile black bear is stuck up in a tree at Center Avenue and Elm Street near First Baptist Church.
"People want to help, but they can be a hindrance in wildlife situations like this," Lee said. "If you care, the best thing you can do it leave it alone."
Lee said the current plan is to let the roughly 80 to 90 pound black bear climb down the tree and return to the nearby woods. He said the resources commission is keeping tabs on the bear but giving it plenty of distance. 
The bear was spotted around 3 a.m. but has remained in the tree since then.
"It's probably tired and a little confused," Lee said.
While there isn't a way to know for sure, Lee explained it's common for young bears to be kicked out of the den by their mother this time of year. Juveniles also have to worry about larger adult males killing them as the establish their territory. Those are two factors than can lead to them wandering more out of their usual habitats in the woods. 
"It's also a juvenile cub so he is probably curious. They are just passing through and pose no threat. Again we want to reduce human interaction and the bear will move on," Lee said.
Be the first to know
Get local news delivered to your inbox!