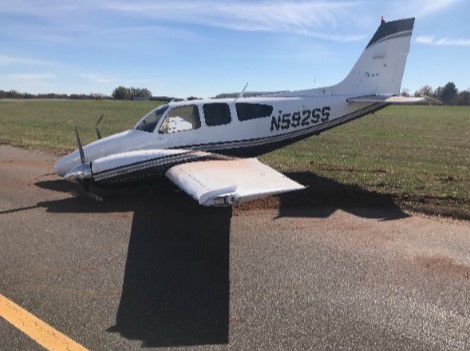 A crane tipped over while recovering a small plane that was damaged after a hard landing Friday at the Statesville Regional Airport, according to officials.
The plane, a twin-engine Beechcraft Baron, had a hard landing in the afternoon, according to Statesville Fire Chief Spencer Lee. Neither the pilot nor the passenger were injured.
The plane was attempting a touch-and-go landing when the left engine failed, causing the aircraft to shift hard to the side and run across the airfield. The landing gear was sheared off.
An FAA investigator arrived to inspect the crash. The Statesville Fire Department and N.C. Highway Patrol responded to the scene.
Officials planned to use the crane from towing company Pro-Tow to help get the plane to a hangar for repair, Lee said.
During the operation, the crane toppled over. The crane leaked hydraulic fluid and diesel fuel onto the taxiway, according to Airport Manager John Ferguson.
It took several hours for Pro-Tow to right the crane, Ferguson said. The plane was eventually moved to a hangar.
Pro-Tow will help clean up the spill, according to Lee.