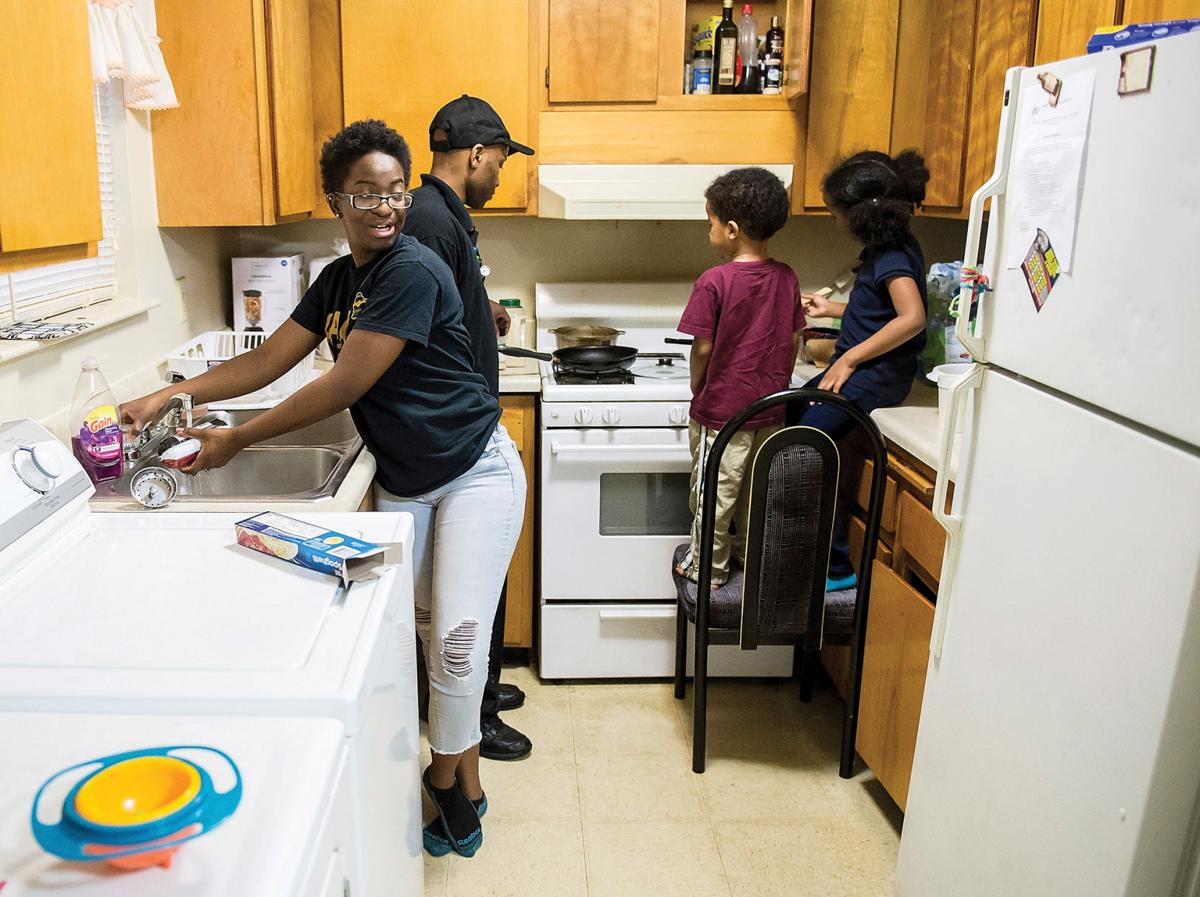 It was May or maybe earlier in the spring of 2012. Nesa Coleman can't remember exactly when her former husband shoved her over a baby gate while she was 7-months-pregnant.
She remembers wearing a dress that day, so she figures it must have been warm outside when it happened. She can't recall what the argument was about, only the shoving.
When she hit the floor, her stomach throbbed in pain. She only had a second to breathe before he picked her back up and shoved her to the bedroom.
When she finally had the chance, she stood up and walked out of the house. It was dark when she took a seat at the side of the road and called her brother-in-law.
He drove her to another house, where she described the incident to family members. She could have stayed the night, but, unable to stop thinking about her young daughter still at home with her husband, she went back.
At the time, Coleman was on the brink of being homeless and trapped in an abusive relationship. She also was an undocumented immigrant living in the United States.
Any money her husband could have used to apply toward getting her visa had been spent, so her hope for getting a green card and a job were slim.
Homeless in a foreign country
Coleman, 26, was born and raised in Barbados, an island in the Caribbean. She moved to Winston-Salem in 2008 with her dad and stepmother and graduated from Parkland Magnet High School.
Coleman loves her father, but said he didn't want her to return to Barbados when her six-month visa expired so he hid her passport. As a way to get her passport back, Coleman's aunt, who lived in New York invited her to visit the city for her upcoming birthday. The passport was Coleman's only form of identification, so she needed it to be allowed on the flight.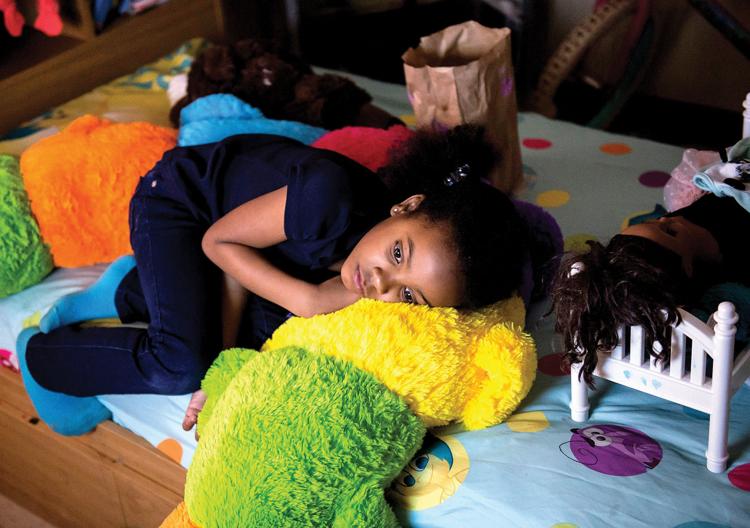 Coleman's father relinquished her passport for her trip to New York. While visiting her aunt, Coleman began a romantic relationship with the man who lived next door.
Coleman's homesick mother in Barbados booked a plane ticket for her to return home. Soon after buying the ticket, Coleman found out she was pregnant.
"I was really heartbroken because I missed home so much, but I didn't want to be a single mother at the same time," she said.
So Coleman married her neighbor in 2009 and had the couple's first child, Claire.
The family of three lived with her husband's mother, but when she moved away the couple, unable to afford their own place, lived in a homeless shelter in the Bronx.
"We were young and dumb," Coleman said. "We had Claire and things were hard. That's the first time I experienced homelessness and we were actually homeless together, in New York, in the wintertime."
Coleman's husband worked, but hadn't applied for her green card, so she couldn't work.
"I was not legally allowed to work in the United States, and if I did, it would be under the table – I couldn't do that," she said. "He was saving up the money to help us get a lawyer and file the paperwork, but every time we got (some money), he spent it."
Coleman and her husband made the choice to move in with his grandparents in Mooresville.
After moving, Coleman came to know a more aggressive side of her husband.
"I don't know if it was moving that brought my husband back to his old neighborhood and that brought out some things in him I had never seen before," she said.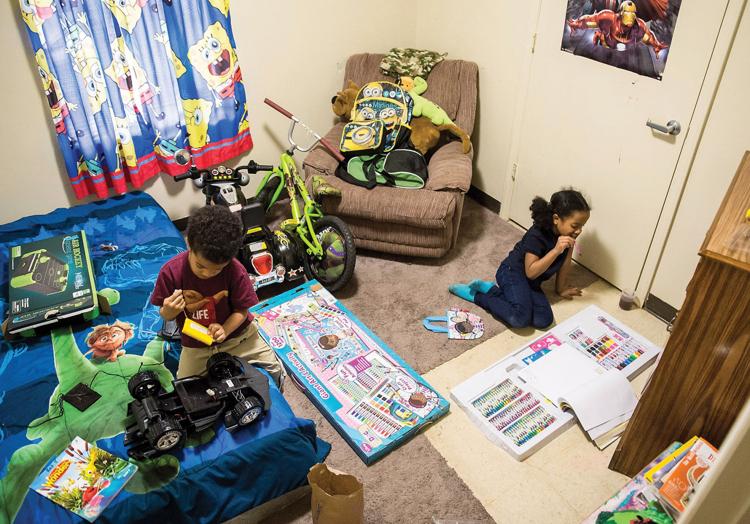 She said he started using drugs and had a tendency to get into fights with whomever the couple lived with.
Due to his behavior, Coleman quickly went from living with her husband's grandparents, to an apartment on South Broad Street in Mooresville, to a public housing unit.
Through all the moving, she said, her husband became more physically and verbally abusive.
One incident Coleman said she will never forget is her husband calling her to say her daughter had tripped and hit her head against a bed frame while running in the house.
Claire's grandmother later told Coleman her husband lied and had shoved Claire against the bed frame, causing an injury that required several stitches.
Coleman's situation was not unique. There are about 19 million immigrant women and girls in the United States, according to the Immigration Policy Center. More than 59 percent of married migrant women are victims of physical and sexual abuse compared to about half of unmarried migrant women, according to the organization Futures Without Violence.
Coleman remained silent about her abuse, which studies show is the case for many migrant women who fear being deported and separated from their children.
Three years later, Coleman's son, DJ, was born. The family's housing situation didn't get any better. The family would usually couch surf at the homes of friends – jumping from house to house just to have a place to stay.
Cindy Anderson had a seemingly normal life before it all dwindled away during a 15-year-long…
Because Coleman's husband had charges relating to possession of marijuana on his record, he was on probation.
His probation officer -- aware of the abusive situation Coleman was in -- told her about My Sister's House, a domestic violence shelter. The shelter is affiliated with Fifth Street Ministries.
"I didn't want my kids to come up in broken home," Coleman said. "I wanted them to have a mom and a dad that pretty much lived together and (a home that was) picture perfect. Eventually, I had to tell myself that wasn't going to happen."
In April 2013, Coleman took her two children to My Sister's House. Stays at the shelter typically are limited to no more than 90 days, but Coleman was allowed to stay for six months. Eventually, because no one at the shelter knew how to help her apply for a green card, she had to leave and move to Fifth Street Ministries' shelter.
All Coleman wanted to do at the time was return to Barbados – where she had family and could get a job – with her children. She had a passport, but her children did not. She reached out and asked her husband to apply for the passports.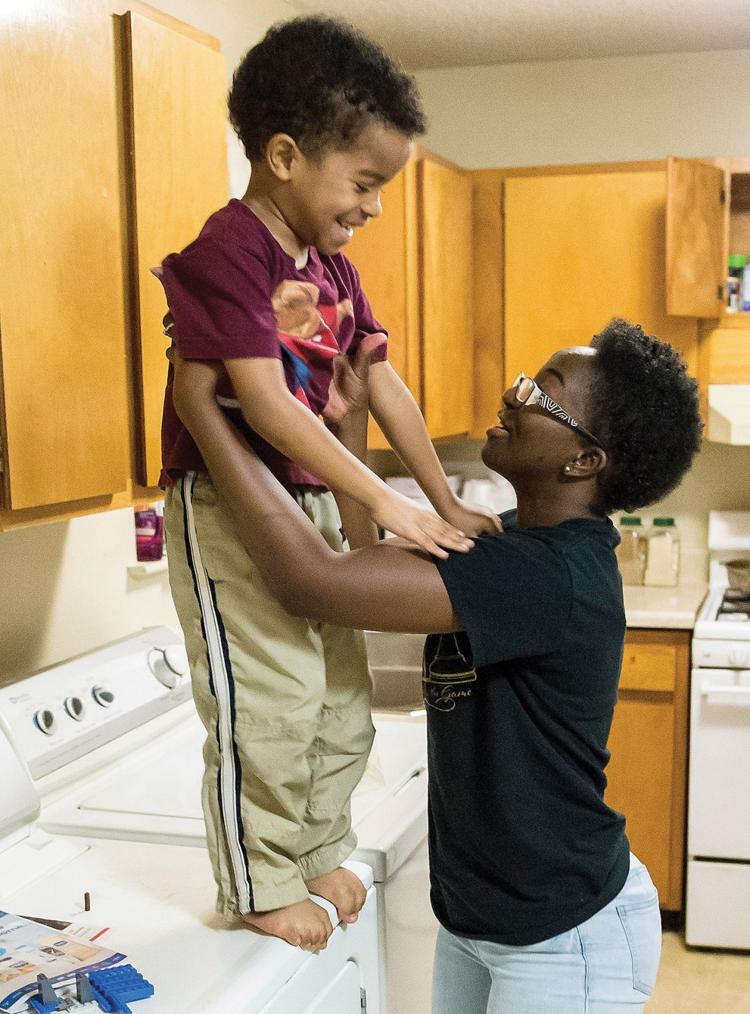 "I was trying to tell my husband, 'Please sign the passport because we're homeless. You have a place to live. We don't and we need to go back home or something,'" she said. "He refused to sign it even though he didn't call or check up on the kids to see how they were doing."
At Fifth Street, Coleman shared a twin-sized bed with her children. Residents often would steal each other's possessions, she said.
Coleman kept Claire and DJ occupied at the park on the homeless shelter's property. She said her children's joy in everyday life kept her from crying most days.
"I don't believe they understood -- they were always so happy," she said. "To them it was a new place, new adventure, and new friends to meet and to live with."
The solution to Coleman's problem came through The Path program, which operates in a house behind Fifth Street. The program works with Fifth Street and the community to connect homeless clients to anything they need, said Teresa Gaither, Path team lead.
Path connected Coleman to the Battered Immigrant Project, which is a part of North Carolina's Domestic Violence Prevention Initiative.
The project provides free legal aid to immigrant women who are victims of domestic violence, human trafficking and sexual assault.
While Coleman was waiting for her green card, she applied for public housing and was accepted after being on a waiting list for a short period of time.
Domestic Violence Prevention Initiative helped Coleman to finally overcome homelessness.
Having the right to work legally, Coleman said, completely turned her situation around.
Coleman's mom in Barbados and husband's grandparents – with whom she'd maintained a good relationship – gave her the $300 deposit she needed for a public housing unit.
In April 2015, Coleman finally got her green card. She was so excited that she immediately applied for a job at Cook Out and, with the help of a scholarship, began taking classes at Mitchell Community College with the goal of becoming a certified nurse's assistant.
After more than a year of construction and renovation, the public recently got a glimpse of …
"I was trying to save some money and do some things more independently," she said. "I was dependent on (my husband) for years and I didn't want that to happen anymore."
In January 2017, Coleman's divorce was finalized and she got temporary full custody of her children.
The judge allowed Coleman's ex-husband to see the children every Sunday for a few hours. In the past seven months, he has only made three visits, she said.
In Coleman's home, a collage of framed pictures and certificates hangs on what she calls her family wall. It includes photos of Claire, now 8, and DJ, 5, along with her nurse's assistant certificate she earned at Mitchell in 2016.
She calls the family wall her greatest treasure, because just a few years ago she had no walls at all.
Coleman still works full time at Cook Out, is studying to apply to Mitchell's nursing program and saving money to apply for citizenship in 2020.
Someone like Nesa Coleman is a rarity, Gaither said.
"Immigrants tend not to seek help because it makes them nervous, it makes them afraid and you're already homeless and that's just some more strikes against you," she said.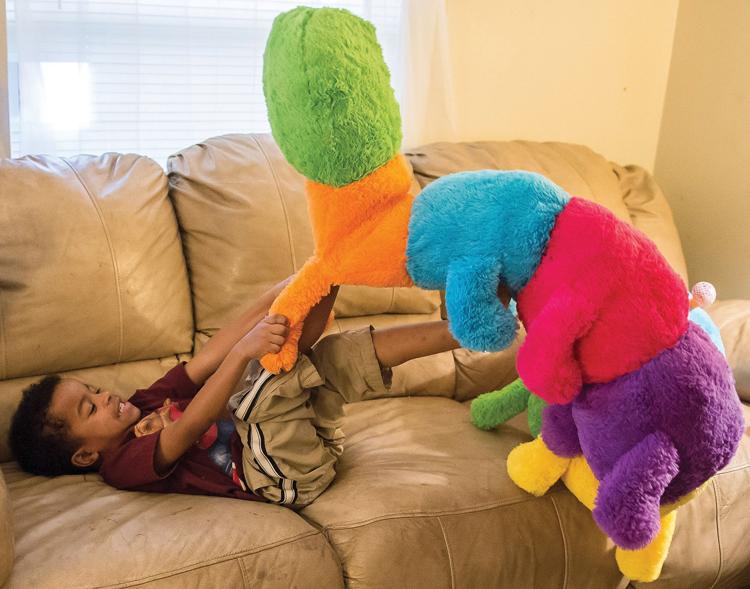 The struggle of immigration aside, breaking the cycle of living in a homeless situation is extremely difficult, Gaither said.
"I am very proud of Nesa," said Shirley Jones, Coleman's mentor at the Statesville Housing Authority. "She has beaten the odds and continues to be persistent and positive in all that she sets out to do to better her life."
One day, Coleman hopes to work as a nurse in countries that lack adequate health care for women.
"There are countries that lack prenatal care," she said. "I want to travel to poorer countries and educate the pregnant women and teach them about taking care of their bodies so they don't have babies that have deformities or any other health issues."
Coleman has some advice for anyone going through the same struggles she did.
"Don't let anyone tell you it's not possible, not until you keep trying."