The Texan who had the world's longest nails grown by a woman can finally open a door without fear after cutting them.
Ayanna Williams of Houston broke the Guinness World Record for the world's longest fingernails in 2017, when they measured nearly 19 feet long. It took her more than two bottles of nail polish and 20 hours to do her manicure then.
Before getting them cut over the weekend, she got one final measurement: 24 ft, 0.7 in. That manicure took three to four bottles of nail polish over the course of a few days.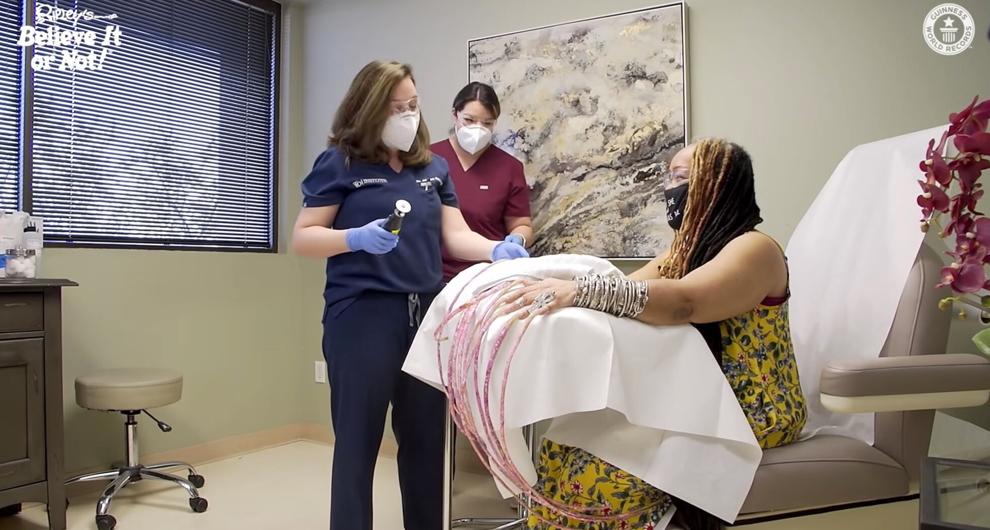 Williams got the task done at a dermatology office in Fort Worth, Texas, where an electric rotary tool was used for her first nail cut since the early 1990s.
"With or without my nails, I will still be the queen," Williams said, according to Guinness. "My nails don't make me, I make my nails!"
Williams said she plans to only grow her nails about six inches, according to Ripley's Believe It or Not!, which will display her trimmed nails at its museum in Orlando, Florida.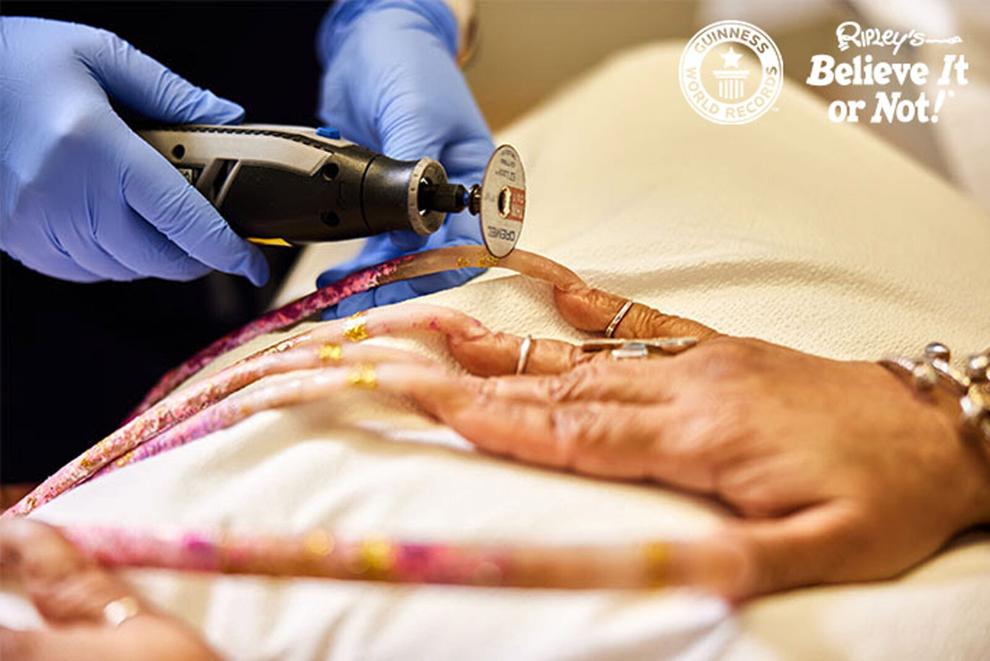 Until now, Williams was unable to do some activities, such as washing the dishes and putting sheets on a bed. She said her new goal is to encourage the next history-making nail enthusiast to go for a Guinness World Records title.
The record for the longest fingernails ever on a pair of female hands still belongs to Lee Redmond, who started to grow them in 1979. They reached a length of 28 feet, but Redmond lost them in an automobile accident in 2009, according to Guinness World Records.
Ravens steal groceries at Alaska Costco, and more of this week's weirdest news
Some Alaska Costco shoppers say ravens steal their groceries
ANCHORAGE, Alaska (AP) — Some Alaska Costco shoppers said they've had their groceries stolen by ravens in the store parking lot.
Matt Lewallen said he was packing his groceries into his car in the parking lot of an Anchorage Costco when ravens swooped in to steal a short rib from his cart, the Anchorage Daily News reported Friday.
"I literally took 10 steps away and turned around, two ravens came down and instantly grabbed one out of the package, ripped it off and flew off with it," Lewallen said.
Lewallen said the piece of meat was about 4-by-7 inches (10-by-18 centimeters) large — a sizable meal for a sizable bird.
"They know what they're doing; it's not their first time," Lewallen said. "They're very fat so I think they've got a whole system there."
And once he got back home, he noticed that one of the ravens had taken a poke at another rib but did not rob it.
"I cut that meat out and started marinating it and my wife said, 'That's gross, we should take it back,' " Lewallen said. "Costco actually took it back even after we had started marinating them and gave us a full refund."
Additional raven thief sightings have emerged on social media.
"My parents were minding their business after a shop and made it home with one less steak!" Kimberly Waller wrote on Facebook. "The bird snatched it right out of the pack in the parking lot."
Anchorage resident Tamara Josey replied to Waller's post and referred to the ravens as "calculating." She said ravens hovered her in an attempt to steal her groceries.
"I had two ravens, one that was on the car next to me and he kept squawking really loud," Josey said. "He would sit on the car and stare at me, then hop next to the bed of the truck on the other side, and he kept going back and forth. The other raven was on the ground. He kept trying to pull — I had those little mini-melons you have in the mesh baggies — he kept trying to grab the netting and pull my melons off the cart."
A raven started to fly in a circle around Josey until she got them to scram.
"He was waiting for another opportunity to grab the melons off the cart, but they never were deterred," she said. "They just stayed posted, waiting for their next opportunity to steal something out of my cart."
"They are very dedicated to their mission," she added.
A manager at an Anchorage Costco declined to comment to the newspaper about the raven thieves.
Ancient mummies to parade through streets of Cairo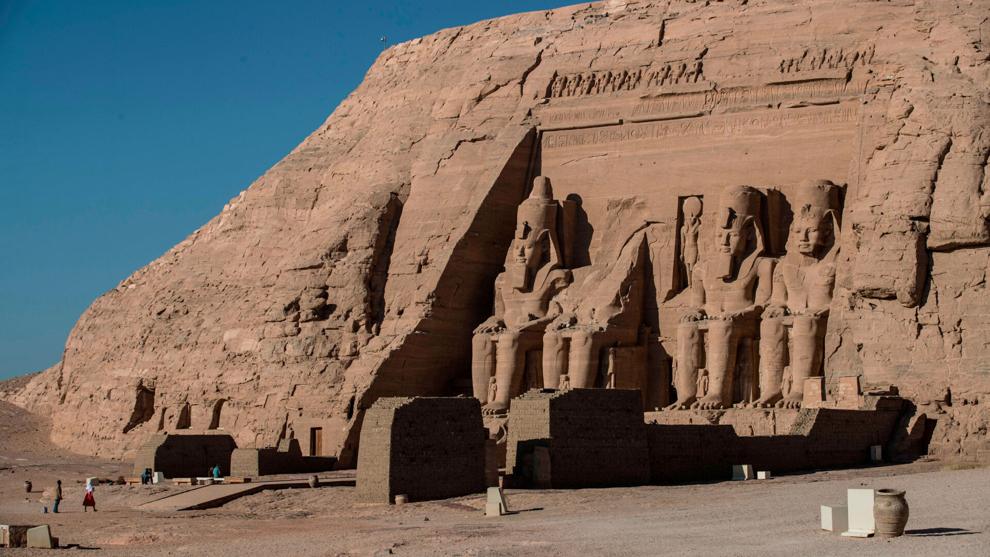 Ancient mummies of Egypt's royal pharaohs will emerge from their resting places this weekend and parade through the streets of Cairo in search of a new home.
What sounds like the plot of a movie is in fact part of a lavish celebration of Egypt's history and a project to relocate some of its greatest treasures to a new high tech facility.
On Saturday, the mummies of Ramses the Great and 21 of his fellow pharaohs will take part in what is being billed as "The Pharaoh's Golden Parade," a highly anticipated event organized by the Egyptian Ministry of Tourism and Antiquities.
It's reported that the celebrations will include horse-drawn chariots, choirs singing in ancient languages and a plethora of movie stars and dignitaries, but Egyptian authorities have kept official details of the event under lock and key.
"It is a surprise," Ahmed Ghoneim, executive director of the National Museum of Egyptian Civilization, the institution which will be the final resting place for the mummies, tells CNN.
Nevertheless, it's hard to keep an event of this magnitude a surprise, especially when dress rehearsals recently took place in the center of Cairo. Excited Egyptians snapped photos of custom-made mummy vehicles adorned with golden ancient motifs and hastily uploaded them to social media.
The final move
The aim of the parade is to move the 18 kings and four queens of Egypt, along with their coffins and belongings, from their old home at The Egyptian Museum.
They'll be transported five kilometers (three miles) south, to their new high-tech resting place at the National Museum of Egyptian Civilization (NMEC).
No, not the vast Grand Egyptian Museum in Giza which is also due to open to the public later this year. The NMEC is a completely different museum in Cairo's Fustat neighborhood that will complete a trio of must-see Egyptian-themed museums in and around Cairo.
Although the NMEC had a partial opening in 2017, the parade will signify the grand opening.
"It's a presidential opening," says Ghoneim. And the completion of the Hall of Royal Mummies which looks to be a unique museum experience.
"The whole idea is not the mummies, the whole idea is how you display the mummies... It's how you tell the story, it's the environment, it's the ambiance that you feel when you're getting in," he adds.
Ghoneim says visitors entering the Hall of Royal Mummies will experience something akin to entering a tomb in the Valley of the Kings.
All 22 royal mummies are from the New Kingdom, an era where tombs were built underground with hidden entrances to ward off grave robbers. A world apart, and about 600 years, from their flamboyant Old Kingdom royal counterparts who built colossal pyramid tombs.
Looie the Lookout costume back with Tennessee baseball team
CHATTANOOGA, Tenn. (AP) — A minor league baseball team in Tennessee has its mascot back a day after it was reported stolen from a ballpark.
The Chattanooga Lookouts announced Wednesday on Twitter that the costume for Looie the Lookout "has been returned home safe."
Chattanooga Police spokeswoman Elisa Myzal said in an email that an employee of a nearby aquarium found the costume near the team's stadium.
The Lookouts told authorities that the mascot's costume was stolen from an office at AT&T Field on Tuesday, according to a Facebook post from Chattanooga police. Looie's head looks like a big red baseball cap, with a black brim for a nose.
The Lookouts said hundreds of dollars in merchandise and equipment were also stolen. Myzal said none of that property has been returned or located. She said police are reviewing security cameras in the area.
Police are asking the public for any tips on the other stolen items or for information that could help identify suspects, saying callers can remain anonymous. Anyone with tips can call (423) 698-2525.
The Lookouts kick off their season at home on May 4.
Human parents feel for mama bear trying to corral her cubs
WINCHESTER, Conn. (AP) — A mother bear caught on video trying to coax four rambunctious cubs across a busy Connecticut road has parents across the internet nodding in sympathy.
Hundreds of people responded to a 4-minute video of the bear's struggles on the Winchester Police Department's Facebook page. Other videos of the bears also circulated online.
"I never had four but I still can relate! So glad the cars waited for them," wrote one mother from of Sedona, Arizona.
"The trials and tribulations of all mothers. Poor Momma!" wrote another woman.
The video taken Sunday shows the bear trying several times to get the cubs safely across Rowley Street, which has a posted speed limit of 40 mph, as a police cruiser blocks traffic.
The mother bear would pick up one cub with her mouth and carry it to a grassy area, only to have another scamper back into the road.
Police thanked motorists for being patient and keeping the bears safe, using the video as a springtime warning to drivers.
"The weather is getting nicer and the wildlife is coming out to play! Please use caution while driving and avoid interacting with these animals," the department warned.
Kentucky town rallies to restore beheaded Mother Goose
HAZARD, Ky. (AP) — A community in Kentucky is rallying to help restore an 80-year-old landmark — an oval shaped building that has a domed roof with the neck and head of a goose sticking out the front. Until last week, that is, when the goose was beheaded by strong winds.
The owners had put up a Go Fund Me page on March 20, saying the head had moved off its foundation and couldn't be stabilized. They were raising funds to reconstruct it. Then on Wednesday, they posted an update. The head had fallen.
The building has served as a home, a service station, a market and an inn over the years, WYMT-TV reported. Now community support in Hazard is pouring in. As of Saturday afternoon, the Go Fund Me page had raised more than $7,000. The Kentucky Heritage Council in Frankfort has also pledged to help out.
So has Joey McKenney, owner of the Appalachian Apparel Company.
"Last week when they were trying to raise money — they said they were having some problems with the roof and the structure and things like that — and so I just kind of started thinking at that point what we could do to kind of help raise money," he told the station.
He came up with a T-shirt designed to look like an old newspaper clipping with the headline, "Beloved Landmark, Beheaded!" McKenny said they will split with profit on the shirt, which should mean around $6-$8 per shirt going to the fund to rebuild the goose. On Friday, he said he already had orders from people in 11 different states.
Phil Neace, son of former Perry County Judge-Executive Sherman Neace, called the goose's beheading "heartbreaking."
"People from all over the world have come here and taken pictures of it," Neace said. It's one of the most photographed places in East Kentucky."
A man returned from shopping and found 15,000 bees in his car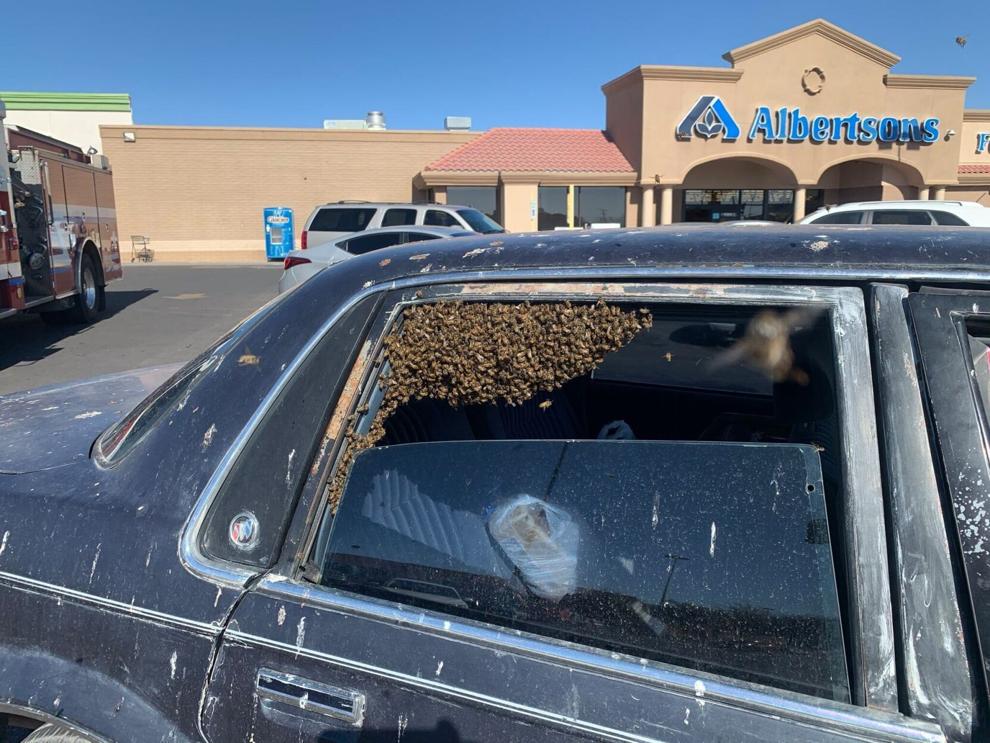 A man who went shopping in New Mexico came back to find his car was full of bees. Thousands and thousands of them.
He called 911, as anyone would do if they returned to a car full of insects.
Fortunately for him, the firefighter who responded also happened to be a beekeeper.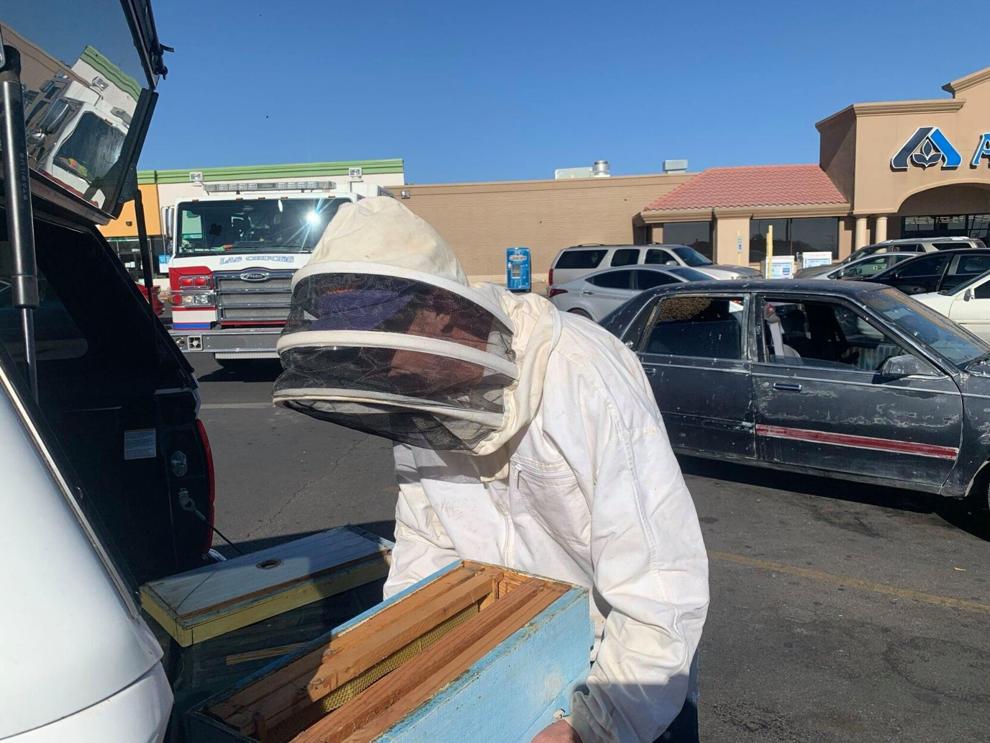 The man's car was overrun by the swarm of bees after he left his window down at an Albertson's grocery store on Sunday in Las Cruces, the fire department said on Facebook.
"Firefighters learned the owner of the car returned from shopping, placed groceries in his vehicle and started to drive off before noticing the swarm in the backseat," the post said.
As luck would have it, one of their firemen, Jesse Johnson, is a beekeeper in his spare time, and was called upon to come to the rescue, on his day off.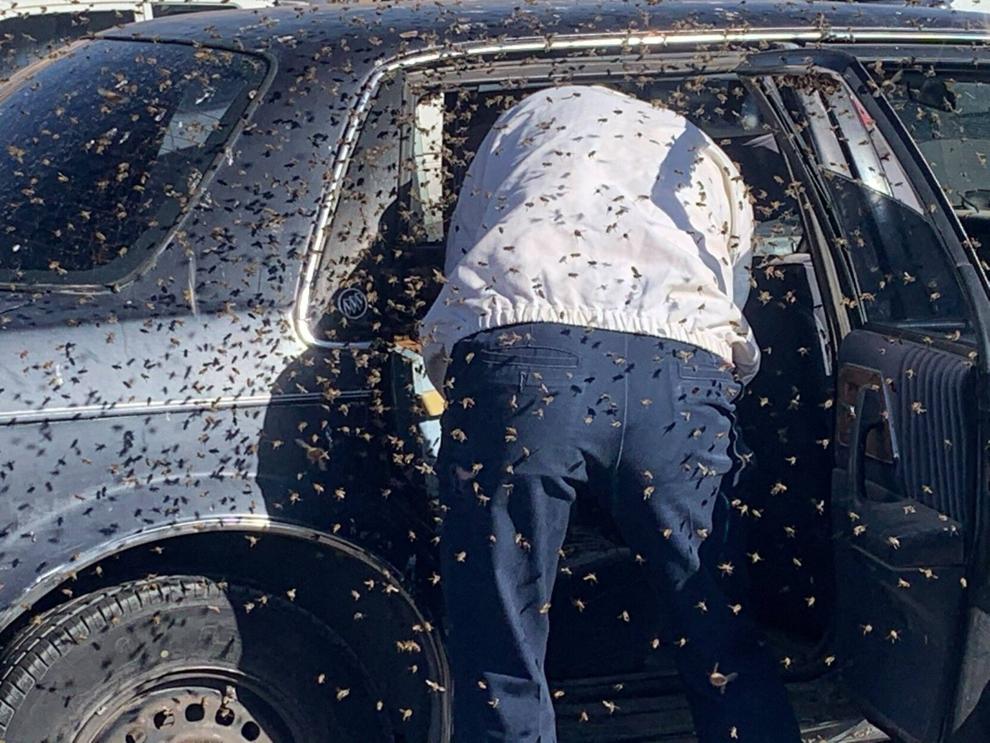 Johnson was able to bring the proper equipment to deal with the bees. It took more than two hours for the bees to be removed.
The crew estimated there were more than 15,000 bees, which were relocated to Johnson's property outside city limits.
The department said it doesn't usually deal with bees, but it needed to act quickly for everyone's safety.
"A security guard at Albertson's was stung and it is possible a few patrons may have had close encounters, but no major injuries were reported," the department said.
These Florida troopers thought they were making a traffic stop. Then, they helped deliver a baby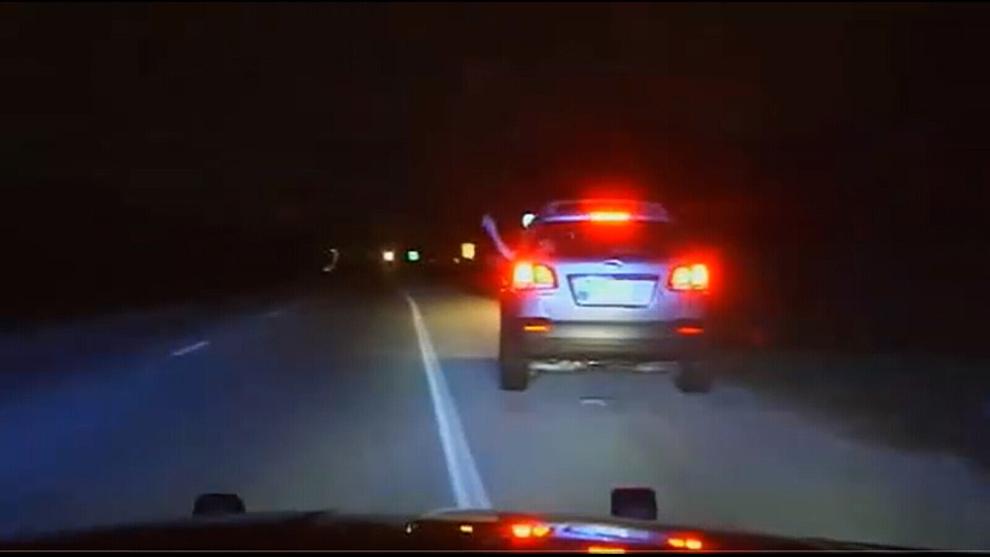 Two Florida Highway Patrol troopers thought they'd be conducting a routine traffic stop early Tuesday morning. But that turned into much more.
A little after 2 a.m. Tuesday, Troopers Michael Allen and Pete Christie saw an SUV speeding on a highway in Seminole County, Florida, according to an incident report.
The troopers pulled over the vehicle and the driver immediately starting waving his hands out of the front window, asking them to approach.
The driver told them his wife was having a baby.
The female passenger in the vehicle was having contractions that were about five minutes apart, the report said, but as the officers talked to the two and waited for an ambulance, her condition worsened.
Allen mentioned there were some communication problems with the radio as they were trying to confirm an ambulance was on the way, the report said.
That's when he sprang into action.
"I approached the female and clearly observed the head of a baby emerging from the female's birth canal," he said in the report. "I was watching for the baby's color and possible issues with the umbilical cord as the baby rapidly emerged and completely exited the canal."
Allen said the father caught the baby and handed it to him, and he patted the baby's back to assist with clearing the lungs.
Both the mother and the baby were taken to a nearby hospital and the father and older sister followed behind them.
Florida Highway Patrol says the family is doing well and confirmed no ticket was issued to the driver. CNN has reached out to the baby's father who did not immediately provide comment.
CNN's Gregory Lemos contributed to this report.
Royal box of chocolates from 1900 discovered in war helmet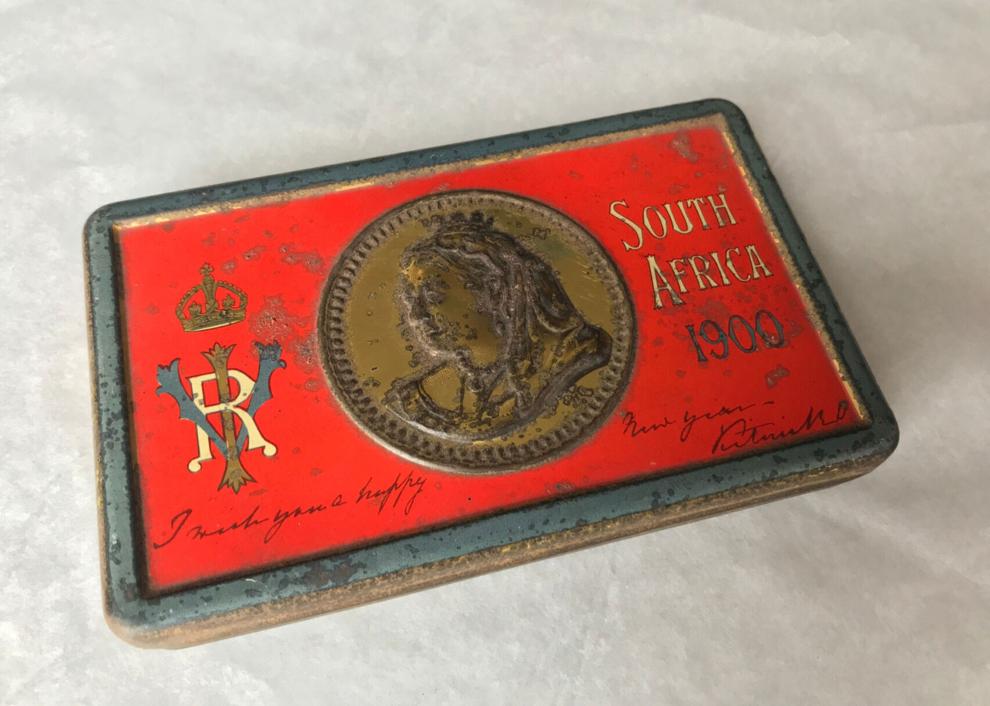 From sugary-sweet eggs to luxury chocolate truffles, Easter is a time many will be exchanging treats with their loved ones.
But maybe check the expiration date on the box, just to make sure it was made in this century.
Chocolate commissioned by Queen Victoria 121 years ago has been found in its original packaging in a Boer War helmet case in Norfolk, eastern England.
British confectionery giants Cadbury, Fry and Rowntree manufactured chocolate batches in 1900 to boost morale for soldiers fighting in the Second Boer War in South Africa, although it's not certain which company made this particular tin.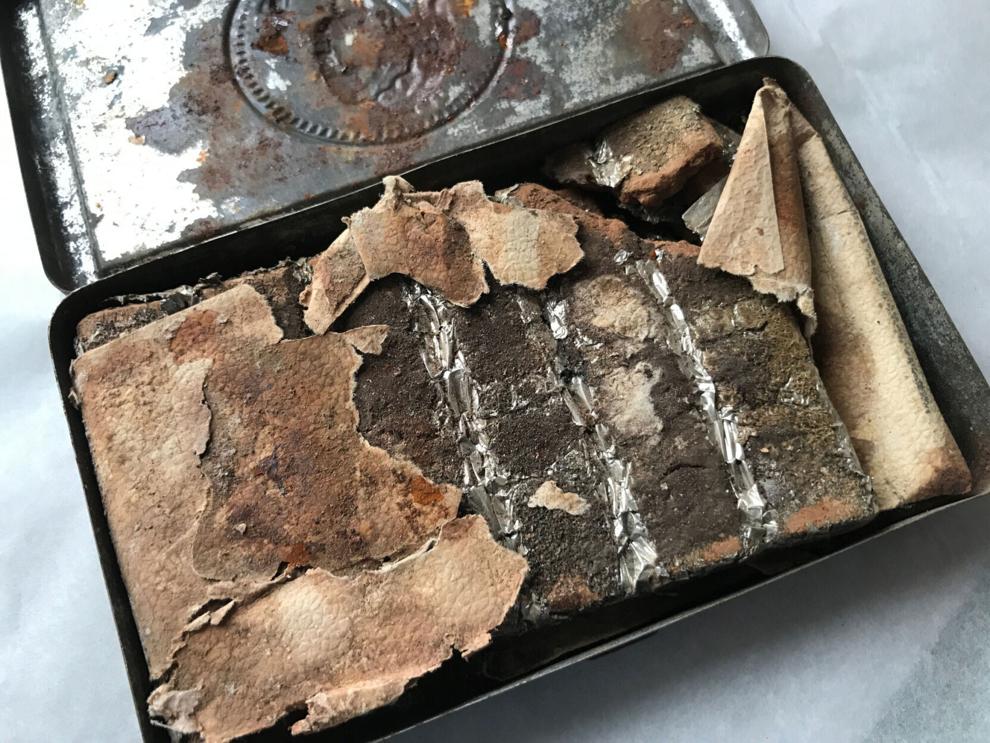 The bar and helmet belonged to the 8th Baronet Henry Edward Paston-Bedingfeld, who fought in the war, said the National Trust in a press release this week.
Staff and members of Paston-Bedingfeld's family found the tin of chocolate in the attic of the conservation charity's Oxburgh Hall among the possessions of his daughter, Frances Greathead, who died last year aged 100.
She was "instrumental" in rescuing the moated 539-year-old building from being sold at auction in 1951 before donating it to the National Trust along with her mother Sybil and cousin Violet.
"It's fully intact but deteriorated a bit now. You can still see a brownish color, but it's not very appetizing for Easter," the property's curator, Lynsey Coombs, told CNN Thursday.
"He may have wanted to keep it as a memento from the Queen or just forgot about it... Or he may have just not liked chocolate," she added.
Coombs said Cadbury, Fry and Rowntree initially refused to brand the chocolate because they were pacifist Quakers who opposed the war in South Africa.
Eventually they caved to Queen Victoria's request and produced 100,000 tins, many of which the soldiers preserved, she added.
The tins, inscribed with messages from the monarch who ruled between 1837 and 1901, each held half a pound of chocolate, said the National Trust.
The British Empire and independent Boer states fought two wars in South Africa, the second of which is commonly known as the Boer War, according to the National Archives. It lasted from 1899 to 1902 and famous fighters include former British Prime Minister Winston Churchill and Sherlock Holmes author Arthur Conan Doyle.
Founded in 1895, the National Trust looks after more than 500 historic sites spanning 248,000 hectares. The chocolate and helmet have not been put on display yet, but the charity plans to do so in the future.
For now, curators have wrapped the chocolate in acid-free tissue and stored it in a space with a stable temperature and humidity so that it might last another 100 years, said Coombs.
The-CNN-Wire™ & © 2021 Cable News Network, Inc., a WarnerMedia Company. All rights reserved.