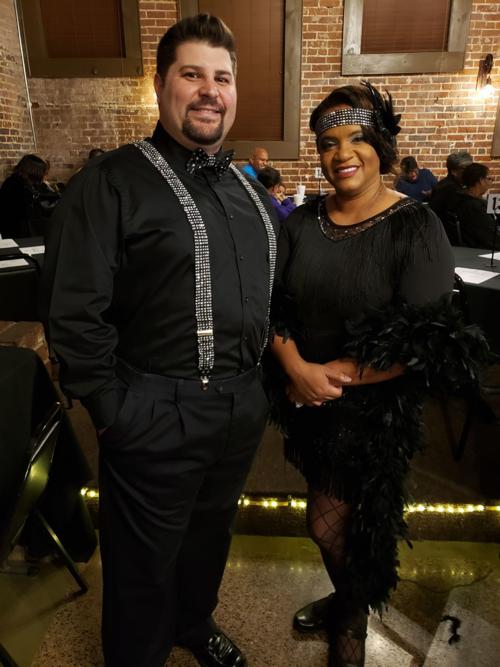 Young Individuals Pursuing Employment is organizing an event to recognize local entrepreneurs and help the young people they help network.
Executive Director Zelda Turner said the event is called The Red Carpet Event and will be held at the Civic Center March 13 at 7 p.m. YIPE will assign preregistered businesses a partner associated with the nonprofit who will present information about the business at the event.
YIPE wants to "expose our young folks to businesses, whether they're 100 years old or opened yesterday," Turner said.
Turner added that YIPE wanted to show teens how to socialize responsibly or "partying with a purpose"
The Red Carpet Event comes a month and a half after YIPE's last fundraiser "Dancing with our Stars", and the nonprofit will announce the winner of the local dance competition at the Red Carpet Event.
Turner said "Dancing with our Stars" was a successful event, and people are already asking about whether they can dance next year and when the next dancing competition will be.
As a new nonprofit, YIPE is trying a number of new events as fundraisers that will be recognized as a YIPE event. Turner said the organization's board is brainstorming ideas for future events.
YIPE's board hopes the Red Carpet Event will provide a networking opportunity for everyone that attends, not just the teens. Anyone is welcome to attend the event, beyond teens and business owners.
Tickets can be bought online at https://yipeyouth.networkforgood.com/events/18163-on-the-red-carpet. There are two types. One is the VIP ticket which costs $75 and includes an open bar, ideal seating and hors d'oeuvres as well as the opportunity to mingle before the business presentations. A general admission ticket costs $35, and a cash bar is available.
Get local news delivered to your inbox!
Subscribe to our Daily Headlines newsletter.