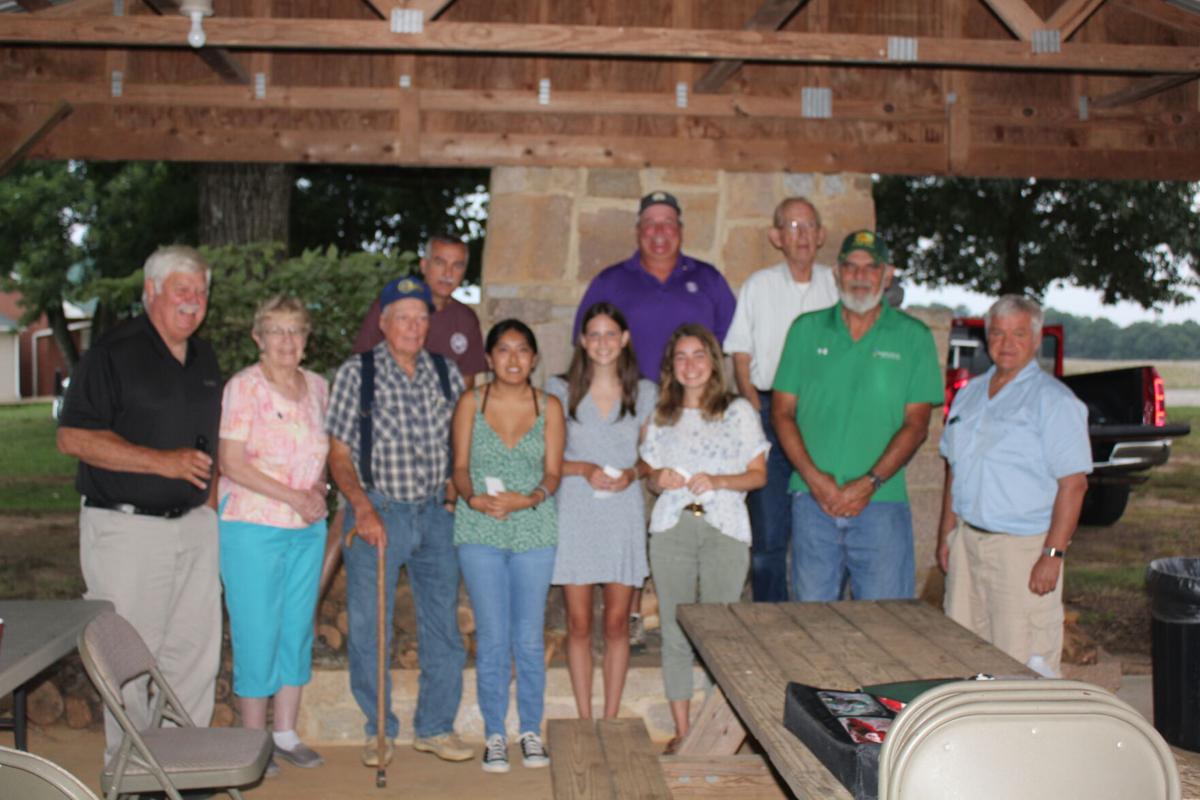 The five college-bound students are heading to different schools and have varied career aspirations but they now have some help in paying for their education.
The Cool Springs Ruritan Club provided scholarships, ranging from $500 to $600, for five young people. Jana Wicker received the $600 award while Jacsyn Beane, Samuel Hedrick, Sidney Olivia Leonard and Marytza Mena Salgado each were presented $500. Wicker received the higher amount because she is a Ruritan.
Wicker and Salgado are going to Appalachian State, while Beane is headed to N.C. State University. Hedrick will be attending UNC Charlotte and Leonard is going to Catawba Valley Community College.
Ruritan President Billy Hobbs said that while these scholarships are not large ones, "every little bit helps."
The recipients submitted an application and an essay detailing their college plans.
Jayson Duncan, Ruritan district governor, told the students and their families that they obtained their education under difficult circumstances, due to COVID-19. Duncan, a former teacher, told them they overcame challenges from remote learning to attending classes in the midst of a pandemic.
He encouraged them to embrace the opportunities at college for education and fellowship, something they missed out on the last year of their high school careers.
Duncan also told them to use what they learn in college to help their communities. "Give back to your communities," he said.
That is the Ruritan motto, and something the Cool Springs club does on a daily basis — from scholarships to helping out their neighbors in need.
The club has also adopted Cool Spring Elementary School, providing thermometers to staff at the school and adopting families in need at the school at Christmas.
The club is also in the process of completing a project at the school, restoring the old bell and hanging it outside the campus again. A community day is being planned in September to dedicate the bell. A car show, games and free hot dogs and drinks will be a part of the community day.
The club will host a blood drive Aug. 5 from 2-6 p.m. at the clubhouse, 1414 Old Mocksville Road.
The Cool Springs Ruritan Club has been giving back to the community for 54 years, and in order to do that, Hobbs said, they need new members. Anyone interested in joining can call Hobbs at 704-437-1062 or Judy Athey at 704-924-9807.