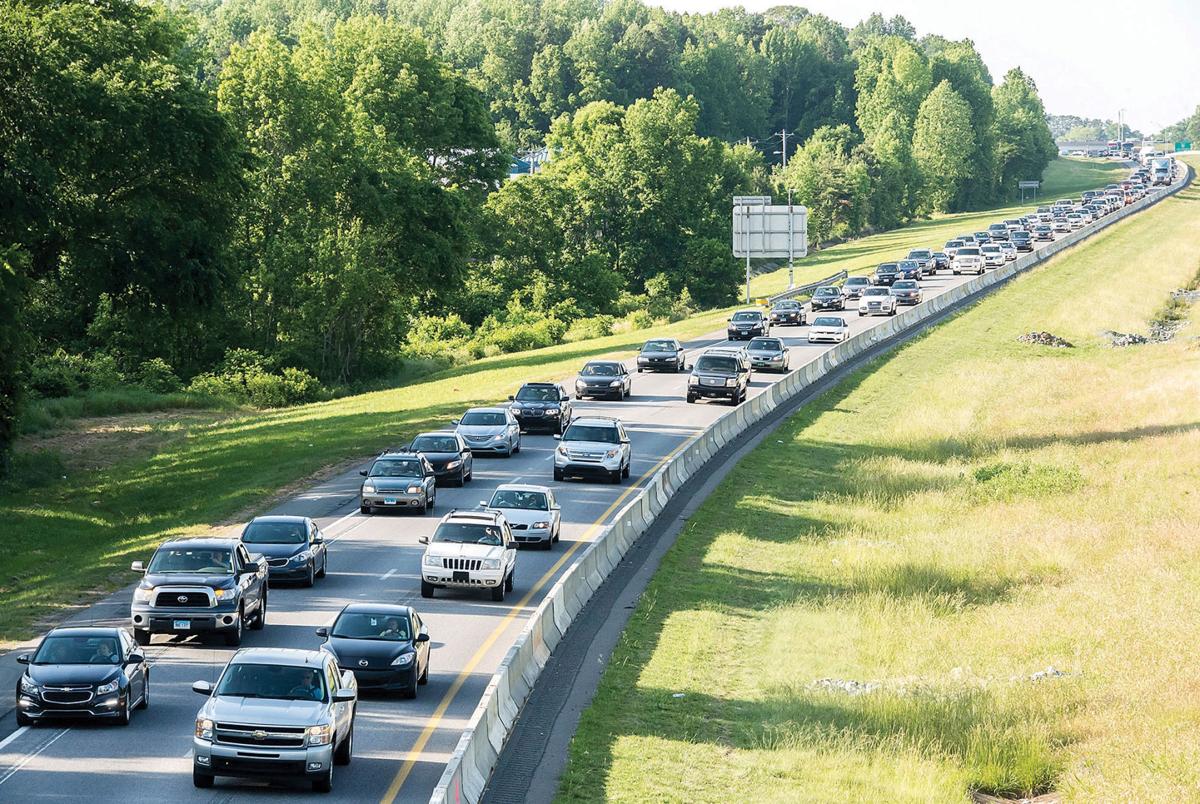 Charlotte Regional Transportation Planning Organization has begun a study of possible changes to make along the Interstate 77 corridor.
The study will focus on what changes commuters and residents in the corridor want regarding their transportation needs outside of the interstate.
"The interstate system, that's people's only option as a mode for transportation," marketing company BowStern Vice President Molly Collins said. "While we're not directly fixing or doing anything to I-77, we are changing the radius beyond it to essentially alleviate congestion on I-77 by giving people more options."
The study stretches from Statesville to Rock Hill and will end in September 2021. Atkins, a design and engineering company with offices in Charlotte, is managing the transportation planning part of the study. BowStern, a marketing company in Florida, is managing the public relations aspects.
The study will analyze the corridor's regional and local transportation needs. Atkins Senior Project Manager Adam Howell said the study may recommend that technology be utilized on a regional basis or changes to a specific intersection.
"I-77 is experiencing rapid growth on both sides in population, business and economic development," Howell said. "In order to understand impacts of what that future growth will look like and future level of projections, it was determined by elected officials many years ago that this needed to be looked at on a much more comprehensive level instead of in segments and pieces. It was decided then that we're not going to look at the highway. We're going to look at the whole network."
Atkins said the study was only making recommendations and offering elected officials a reference guide when discussing the I-77 corridor.
"We're looking at trying to make your travel more effective regardless of the distance traveled. I mean that especially for local travel," Atkins said. "We're starting to learn that in some jurisdictions folks are using the interstate for local purposes, and that could cause additional congestion that doesn't need to be there. It's their quickest way."
On Thursday, CRTPO opened the study for public involvement. A survey is available for citizens to answer. It is the first step in a four-stage process.
The public is involved in each, sharing information and opinions in the first three and receiving recommendations in the last.
Atkins said this survey will be available online for the next six to eight weeks.
Afterwards, Atkins will share ideas and concepts through the group's social media for people to comment upon. Atkins will also hold community meetings along the corridor.
"This is a new way for the region to start envisioning a comprehensive process for transportation planning," Atkins said.
"It's never been done before in this region. It's never really been done in the state, and it's very rare for this size of a study to be done across the country."