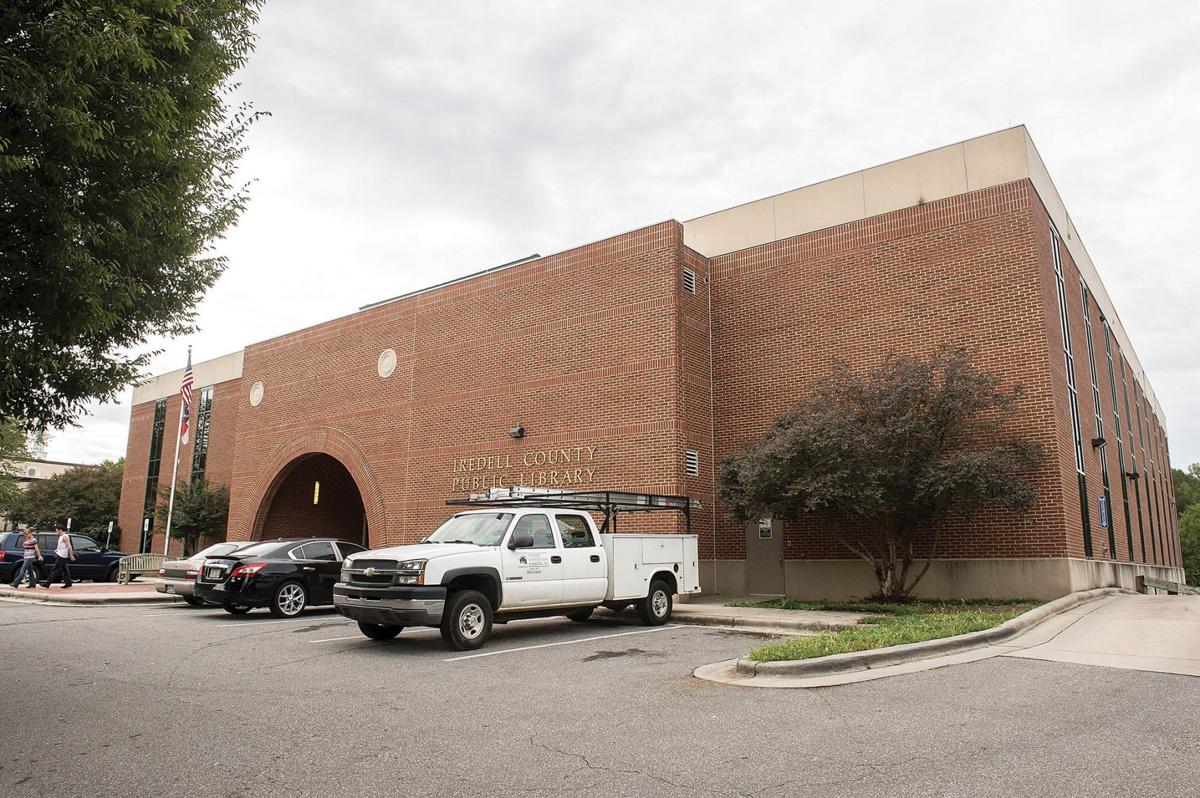 The Iredell County Public Library is working to provide students with programs they can use year-round to enhance their education, from tutoring to interactive events.
The library had approximately 3,000 in attendance for its summer reading program. Now that school has started, it has no plans to slow down, said Carole Dennis, youth services manager for the library.
To keep this momentum, the library is providing unique services during the school year.
"I think one of the biggest assets that we have is the student access program, so every child and teacher at a public school in Iredell County has a fine-free library account," Dennis said. "So student access, which works with the child's lunch number or student (identification) or the teacher's power school number, is a fine-free library account and it gives them 10 items they can check out (an item)."
This program is accessible for students attending the following schools or schools in the following districts: Iredell-Statesville Schools, American Renaissance, Iredell Charter Academy, Langtree Charter Academy, Pine Lake Preparatory, Success Institute and the Mooresville Graded School District.
Students can use their ID number to access online magazines, download eBooks and eAudio, practice ACT, SAT and ASAVB exams and check out up to 10 items at a time.
As long as items are returned without damages, there will be no fines or fees.
"As long as we get the items back, there is never a late-fee charge," Dennis said.
This is not only good for students but is also convenient for busy parents.
"This way kids whose parents aren't able to bring them to the library to apply for a card automatically (have) a card that they can use," Dennis said.
The library also gives youth access to peer tutoring to help with homework and school projects.
"Here in Statesville - and we have tried to offer it at the other branches - we are in the process of recruiting teens who can help us as volunteer homework tutors," Dennis said. "So we offer homework help at the libraries as long as we can get the tutors (to) commit to a year of volunteer time with us."
To have access to this feature, parents call and make a 30-minute appointment for their child. This program is for all subjects and ages.
The library is keeping up with the changing times with their services.
"I know a lot of people are paying for Audible subscriptions so that they can get audio books they can listen to, but the library has free audio books so you don't need to pay Audible," Dennis said.
"(There are a) growing number of people who do not make it into the library and use the online resources," Dennis said.
In addition to these services, there are multiple programs for people of all ages.
There is Preschool Storytime, Maker Monday and Tuesday Teens for after-school activities as well as many other programs that vary based on a library location.
But the best part is all services are more than affordable for all.
"Everything at the library is free, which I think is one of the nicest things," Dennis said.