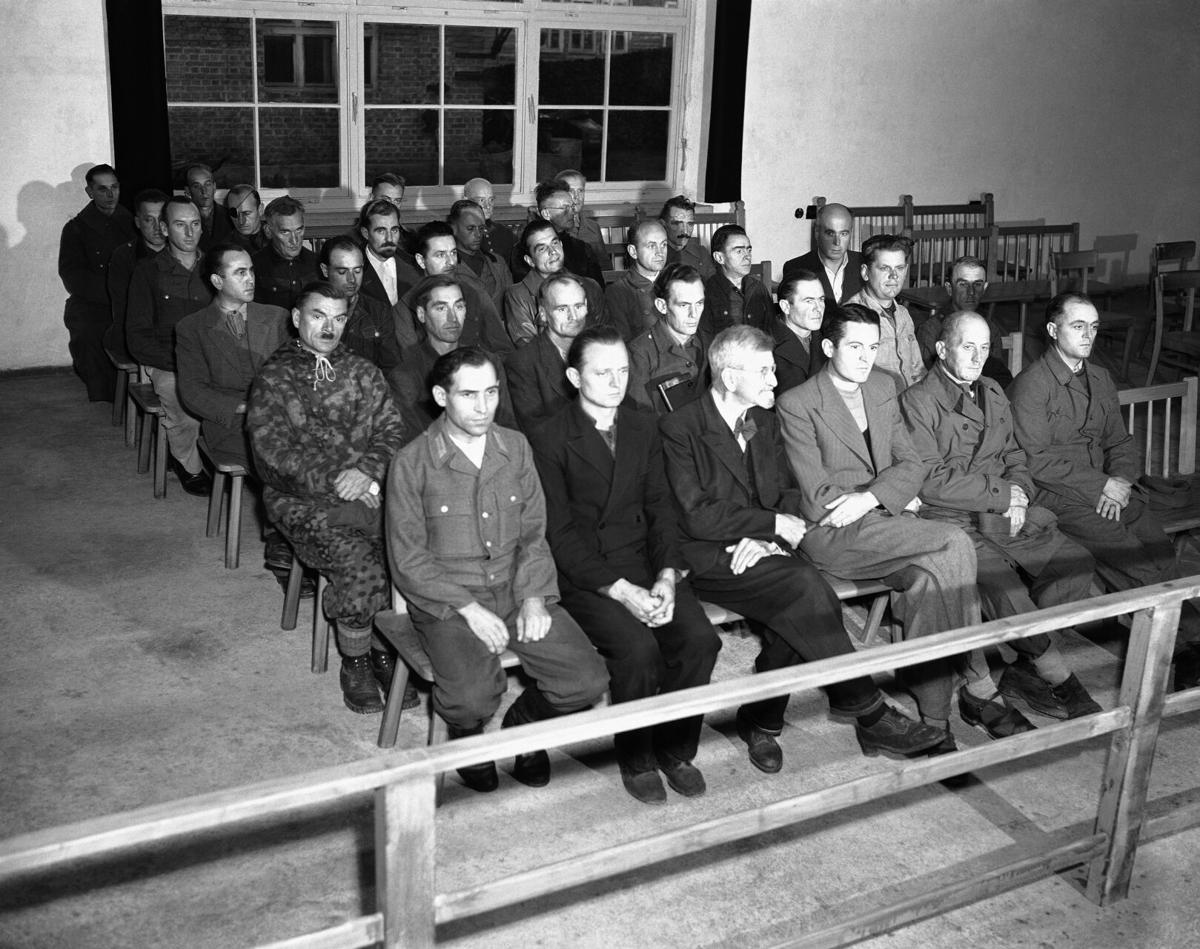 Fifty years ago:
Record & Landmark,
Nov. 9-14, 1970.
Obit Miles Reid Troutman, 76. "On May 2, 1922, he married the former Izetta Brewer. A member of St. John's Lutheran Church, he had served as a member of the church council. Mr. Troutman was a veteran of World War I, and a member of the American Legion." (11/9)
City schools on consolidation of the 3 Iredell systems. "The Statesville board stated that it was opposed to consolidation 'immediately' and is in favor of approaching the problem on a gradual step-by-step basis of 'co-operation' rather than consolidation." (11/10)
"Statesville now has a 'Telequote' machine in use at the new location of Carolina Securities. It can give instantly any over the counter quotations. There is no charge for the use of the machine. Any one can walk into the office and use it after a few simple instructions." (11/11)
R.D. Warwick, Chamber of Commerce, on industrial recruiting. "He said that industry that would involve more employes was given more prominent consideration than industry involving automation. 'Buttons don't buy automobile tires, clothes or insurance'." (11/12)
Photo. "Snow Creek United Methodist Church will hold dedication services at the 11 a.m. service Sunday for the Elizabeth Dotson Rickert vestibule which has been recently added to the church. Guest organist will be Mrs. Harry McLain, niece of Mrs. Rickert." (11/13)
County players on North Piedmont All-Conference football team. "Joe Raymer, Statesville, was named as an offensive guard and Gary Mott was chosen linebacker. Jeff Sides of South Iredell was an offensive guard with Barry Morrison of North Iredell fullback. Van Johnson was linebacker for Mooresville Blue Devils." (11/14)
Seventy-five years ago:
Statesville Daily Record,
Nov. 9-15, 1945—Military.
Lt. Ed Yorke 30 months in Europe. "One of the high points of his stay over there was his being with Ernie Pyle. Treasured among his souvenirs is a picture, in which he appears with the beloved late columnist." [Pyle's battlefield reports on the common soldier in both Europe & the Pacific won him a Pulitzer. He was killed by enemy fire on Okinawa, April 14, 1945.] (11/9)
"Rev. Henry E. Pressly who served as a chaplain in the Army for more than three years of which two years were spent in Italy has been given his honorable discharge. Tomorrow he will preach at the morning service at the First A.R.P. church in this city." (11/10)
Pfc. Grier F. (Bill) Reavis. "He was in the service four and a half years 22 months in the European theater. He was in three major battles, Rome-Arno, North Apennines and Po Valley. Before entering service he was employed at Hutton-Bourbonnais Lumber company." (11/12)
Tom Johnson, 31 months USN service, home. "He holds the American Campaign and Victory Ribbons, Bronze Star and two battle stars for service in the ETO. He had just been assigned to duty in the Pacific when the war ended." (11/13)
"Melvin Troutman, Coxswains Mate, arrived home after 22 months tour of sea duty in the Pacific. With an Amphibian crew he participated in the New Guinea campaigns and Morotai and holds four battle stars. At the end of his leave he will report for further assignment." (11/14)
"John F. Ford, Jr., aviation machinists mate third class USNR, is bringing home RAMPs (recovered Allied military prisoners) while serving with Air Transport Squadron 12. The unit's planes are flown daily over 20,000 miles of the air routes from Oakland, Calif., to Tokyo. Nearly 3,500,000 miles a month are being traveled by the fleet of huge four-engined planes." (11/15)
Seventy-five years ago:
Statesville Daily Record,
Nov. 9-15, 1945—Home front.
Golden Tigers 20 Monroe 6. "The Morningside eleven was off to a flying start the first time they had possession of the oval when they marched 70 yards without relinquishing the leather, with McClelland carrying over from the 12 yard marker." [Bub McClelland] (11/9)
Wendell & Lawrence Hayes, Harmony brothers, get 1st new Ford. "The order was placed in the summer of 1941, by Wendell, at the time he entered the Army. He was stationed in the South Pacific for several years. Lawrence, veteran of 63 months service with the Army, has just been discharged also. The new automobile is a beige 1946 DeLuxe Ford sedan." (11/10)
War shortage. "It will be another year before the branches will be decked with sparkling ornaments and colorful lights. The makers of Christmas tree materials said the relaxation of materials controls came too late to be able to produce any volume this year." (11/12)
"War's over! Nylons have come to town. Efird's had several dozen pairs on their counters yesterday, but needless to say, they did not remain there long." (11/13)
"Patrons of Central school, and all those who are interested in the addition of a lunch room in that school, are asked to be present tomorrow night at 7 o'clock, for a discussion of the ways and means toward the procurement of this much needed addition." (11/14)
"Local citizens shivered this morning and brought out their winter overcoats, as they ventured out into the cold. The official temperature was 37 degrees this morning. A passing motorist about noon today said snow was falling at West Jefferson, N.C." (11/15)
One hundred years ago:
Landmark,
Nov. 11 and 15, 1920.
Mr. Frank Whiting's mule & buggy hit by Mr. A.B. Parker's car Tuesday." The accident happened on Center street, in front of Gilmers' store. The buggy was badly damaged, the mule slightly hurt. Mr. Whiting was not injured. (11/11)
"Mrs. J.S. Ramsey and Mrs. R.O. Colt, of Charlotte, will leave the latter part of this month for a trip around the world. Mrs. Ramsey and Mrs. Colt will visit the British Isles, France, Belgium, Switzerland, Italy, China and Japan. They will be away several months." (11/11)
Shiloh news. "Election in Shiloh was quiet. Most of the women voted with their men folk. Two women, one on each side, voted opposite their husbands." (11/11
"Little John Weatherman, son of Mr. and Mrs. R.T. Weatherman, dislocated his right arm at the elbow Sunday the accident happening at the little boy's home. John had mounted a step-ladder, from which he was delivering a sermon, when he fell to the ground." (11/15)
Entre Nous Club. "Mrs. A.P. Steele read an interesting paper on 'Details of Election.' Miss Rose Stephany took up the subject 'The Powers and Duties of Congress.' These papers were along the course of study in citizenship now undertaken by the club." (11/15)
Thursday Afternoon Book Club also has citizenship course. "Mrs. C.A. Turner read a paper on 'Election and the Organization of Congress.'"
One hundred twenty-five years ago:
Landmark,
Nov. 12 and 15, 1895.
Excerpt grand jury report. "We have visited the jail in a body. We find said jail apparently safe and the occupants well cared for. Condition of the jail reasonably clean – lime and other disinfectants freely used – but ventilation not so good as could be desired for the health of the prisoners." (11/12)
"Mr. Columbus Sharpe, the janitor at the Federal building, is selling a patent fire kindler. It consists of a piece of wire, on the end of which is fastened some matter made of asbestos and soap-stone. This, dipped in oil, will blaze for an hour, long enough to light the stubbornest fire. This is a much safer way to light the fire than by pouring oil from the can." (11/12)
Now 3 tobacco warehouses in town. "The new warehouse, the Macdonald, had its first sale Tuesday. It has a good camp-room for planters and an abundance of comfortable stalls for stock. All the warehouses are prepared to give the farmers good accommodations." (11/15)
"Mr. J.F. Van Pelt is making improvements on his property on Front street. Since he was burnt out he has fitted up nicely a six-room cottage he is occupying. Mr. Van Pelt will also erect two new dwellings on Walnut street on the lot occupied by his late residence." (11/15)
Mooresville. "W.F. Kennerly left for Texas, his future home Tuesday morning." (11/15)
"The Thanksgiving turkey gobbleth but he won't gobble long." (11/15)