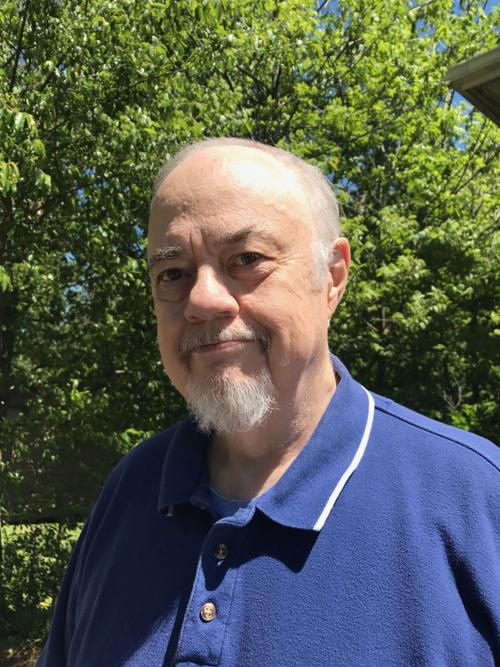 Graduation lists of local high school students have been recently running in the R&L. Congratulations and good luck to all of them as they commence to educate themselves. Having been a teacher, I was — and still am — interested in the related topics of education, knowledge and intelligence.
This brings us today to Mr. A. J. Jacobs, who wrote "The Know-It-All" (New York: Simon & Schuster, 2004). His book has rested on a shelf for several years, part of my hoard of brain food stocked for emergencies. I forget where I purchased it — but I just recently got around to reading it. I found much to recommend it.
Jacobs, born in 1968, set himself a daunting task: To read, in its entirety, the Encyclopedia Britannica (the EB). The book is the story of his effort, as his subtitle puts it, "One Man's Humble Quest to Become the Smartest Person in the World."
It took him 18 months of dedicated reading to complete the 32 volumes of the 2002 edition, amounting to 33,000 pages of text, arranged in 65,000 articles, accompanied by about 24,000 images, for a total of about 44 million words, give or take a few hundred thousand. Stacked up, Jacobs reported the volumes measured 4 feet, 2 inches tall. The EB is, to many, the "gold standard" of reference works, the undisputed final word on a subject. The EB has settled more than one heated debate.
His noble quest was accomplished while holding a full-time job with Esquire magazine. Jacobs has since become that magazine's editor-at-large and is also a commentator on National Public Radio.
He acknowledges he could have gotten the EB in the compact CD-ROM version for a reasonable $49, and even less through Amazon, but Jacobs, like myself, likes the feel and heft of books and the turning of actual, not virtual, pages. As he writes, "I know I sound like a crotchety old grandfather on the porch reminiscing about the good old days of rumble seats, but I believe in pages you can actually turn." He opted for the bound leatherette hold-it-in-your-hands version for $1,400.
"The Know-It-All" was Jacobs' first book. He has gone on to write 2007's "The Year of Living Biblically", followed by "Drop Dead Healthy", and "Thanks a Thousand", and more recently, 2017's I"t's All Relative" plus a collection of his essays. All of these volumes have been described as "lifestyle experiments." Four of them have been New York Times bestsellers.
This is the only book of Jacobs' I have so far read. He writes with an easy tongue-in-cheek style. For chapter titles of "The Know-It- All", he uses the letters of the alphabet, telling the reader about things of interest he found under that letter.
For instance, under chapter "N," he reports on the following subjects: names; Napoleon; Nation, Carry; national park; neat's foot oil; nervous system; New Year; Newton, Isaac; nonfictional prose; norms; North Italy; number games; numismatics; nursery rhyme; and Nyx, who is the classical female personification of Night.
Under "nervous system," Jacobs reveals such nuggets of wisdom as, "After the age of twenty, humans lose 50,000 brain cells a day to atrophy. You probably lost a couple of dozen just reading that sentence."
In the "R" Chapter, under the topic, "riot," we find: "You only need three rambunctious people to legally qualify as a riot. That's all."
I did not know that before reading Jacobs' book, and I'll bet you didn't either. See, you just learned something.
Here's something else: I consulted Google and found out that the 2012 printing of the EB was the last to be printed on paper, after 244 years of ink pressed on shredded tree pulp. Hence forward, the EB will be available only in the CD-ROM format or online.
The EB debuted in 1768 and it is said that Messrs. George Washington and Thomas Jefferson each had a set of the first edition. Some seven million sets have been sold since. One can also purchase DVDs of some of the older editions of the Britannica through eBay. The 1911 edition is revered by some authorities as the best because of those who contributed articles.
If you still want the hold-it-in-your-hands version, you had better act quickly, as I am informed there are fewer than 4,000 left in stock. The 32-volume set goes for $1,400. I don't know if that includes shipping, an important consideration as the shipping bill would be quite hefty.
In case you would like to emulate Mr. Jacobs, before plunking down more than a thousand clams, you may want to visit eBay and take a gander at those for sale online. I have also seen sets for sale in Iredell County pawn shops. Acquiring your own set of the EB in that fashion, albeit several editions old, might save you something like $800 to a grand.
What is the price of knowledge? Having a set on display in a sturdy oak bookcase in your living room or on the shelf behind your chair in your office would surely make visitors raise their opinion of you, probably.
Get local news delivered to your inbox!
Subscribe to our Daily Headlines newsletter.