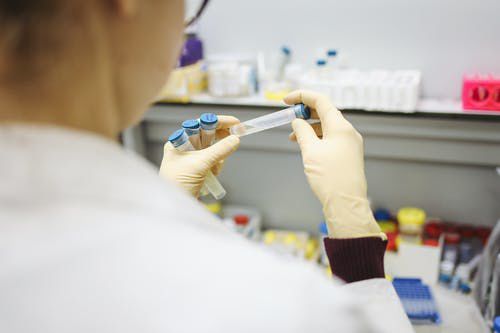 North Carolina reported an increase of 497 cases of coronavirus as of Sunday morning, according to state officials.
There have now been 23,222 lab-confirmed cases of coronavirus, with 744 deaths, the North Carolina Department of Health and Human Services indicated.
There were 22,725 cases and 737 deaths as of Saturday morning.
Overall, 336,656 tests have been completed, with 587 people currently hospitalized.
The state releases the number of people considered to be recovered each Monday.
Iredell County has 228 cases, a growth of nine since Saturday, the state reported. The Iredell County Health Department updates the total number of cases in the county, by region, Monday through Friday.
There have been six deaths in Iredell, the county reported.
As of Sunday morning, Mecklenburg County continues to lead the state with 3,231 cases. It has 73 reported deaths.
Cabarrus County has 429 cases and 21 reported deaths, though the total does not include a Virginia resident who died in the county.
Rowan has 605 cases and 25 deaths.
Catawba has 146 cases and three deaths. Davie has 69 cases and two deaths.
Lincoln has 58 cases. Yadkin has 132 cases and one death. Wilkes has 473 cases and three deaths. Alexander has 27 cases.
Across the state, 43 percent of the cases are in those ages 25 to 49. Twenty-three percent are among those 50-64, 10 percent among those 75 and older, 9% among both those 65-74 and those 18-24 and 5% among those 0-17.
Fifty-one percent of the cases are in females.
The state Health Department breaks down the cases by ZIP codes. For those that include Iredell, the totals as of Sunday were: in 27020, there are 26 cases; 27028, 48; 27055, 60; 28678, 1; 28634, 16; 28660, 5; 28636, 3; 28689, 4; 27013, 10; 28166, 8; 28677, 52 cases and 2 deaths; 28625, 40; 28036, 21 cases and 1 death; 28115, 57 cases and 2 deaths; 28117, 48 cases and 1 death; and 28125, 3 cases.
The cumulative number may differ from the county's numbers as it has a different test confirmation process than the state.
Some ZIP codes also encompass counties other than Iredell.
Get local news delivered to your inbox!
Subscribe to our Daily Headlines newsletter.