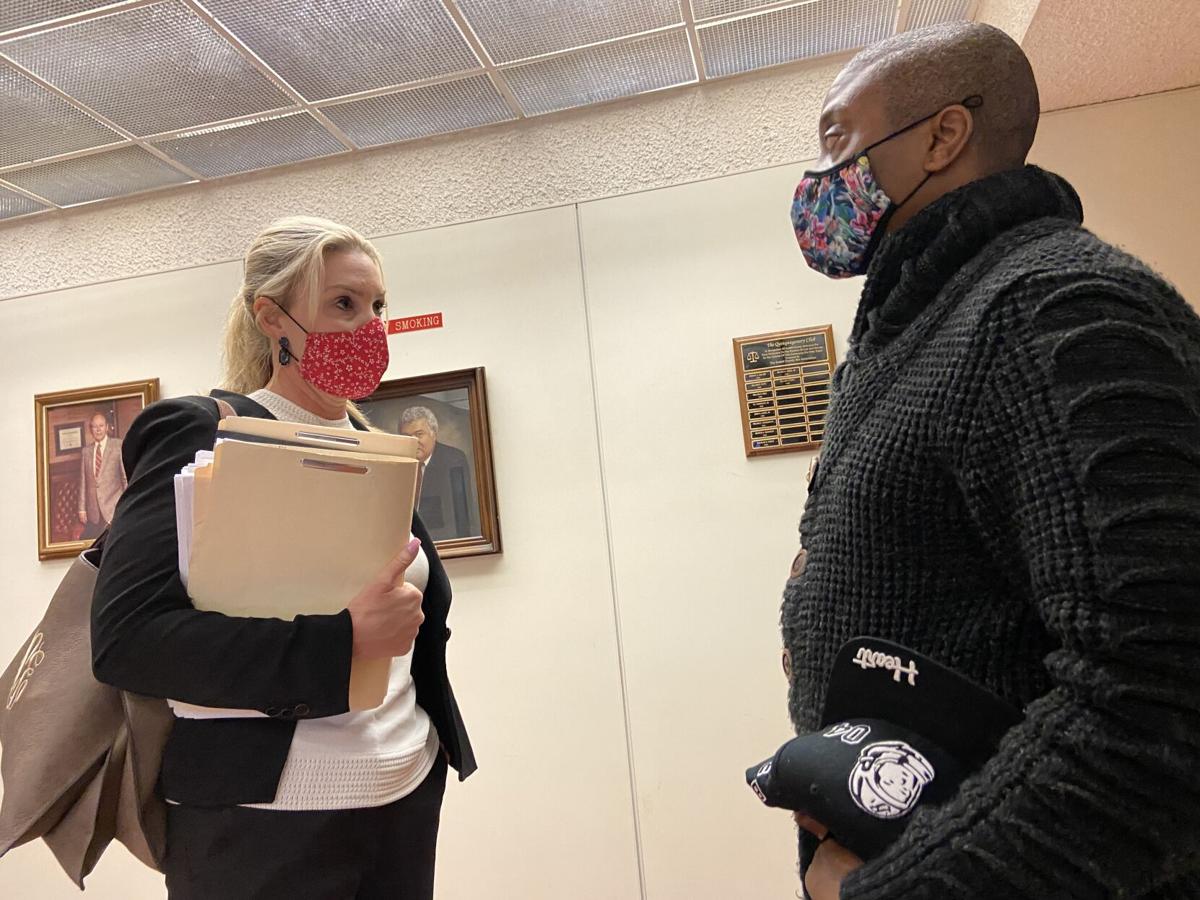 The Town of Mooresville, after having their motion for dismissal denied Monday, is once again being held in civil contempt of court for failing to return nearly $17,000 to Jermaine Sanders seized during an investigation.
District Judge Christine Underwood, who presided over the hearing that in February where the initial contempt order was issued, ruled that the appeal filed by the Town of Mooresville was 'untimely and led to a jurisdictional failure'.
"Civil contempt must be appealed according to the rules of civil cases," Underwood said.
Ashley Cannon, the attorney representing Sanders, called the ruling a big win, not only for Sanders but for the future precedent of similar monetary seizure cases.
"This is the court reaffirming, again, that the Town of Mooresville and the Mooresville Police department need to return Mr. Sanders his money," Cannon said after the hearing. "We've litigated this issue four times and the court has said that the seizure was illegal."
Underwood stated that the Town of Mooresville will have seven days from the official filing of the order to comply and return the money or, as was requested by Cannon, the court will consider issuing orders to arrest both the Town Manager of Mooresville, Randy Hemann, and the Chief of Police, Ron Campurciani.
"Once the appeal was dismissed, we were left with the underlying order from February," Cannon said. "And the underlying order calls for orders to arrest anyone that has the ability to comply with the order to return Mr. Sanders' money."
This stems from a search done on a vehicle belonging to Sanders on Nov. 16. Within the vehicle, which Sanders was not in at the time and hadn't given consent to search, the Mooresville Police Department found less than a half-ounce of marijuana along with $16,761.
Sanders was cited for a misdemeanor for the marijuana possession, but since the cash that was in the car was not determined to be tied to any criminal charges, District Judge Deborah Brown ordered that Mooresville return the money to Sanders on Nov. 24.
Mooresville's attorney, Patrick Flanagan, argued that the town was not a party to the case and that the case needed to be heard at a higher level appellate court.
The town argued that Mooresville wasn't a party to this case because the official court case is listed as 'State of North Carolina v. Jermaine Sanders'. Underwood called this claim 'disingenuous' stating that the Mooresville Police Department was acting as agents of the state at the time of the seizure.
Previously, the town had also argued that they no longer had the money, and therefore had no jurisdiction over its return, because they had already sent the money to the U.S. Customs and Border Protection, which they did just one day prior to the Nov. 24 hearing where the initial civil contempt order was filed. That argument was rejected.