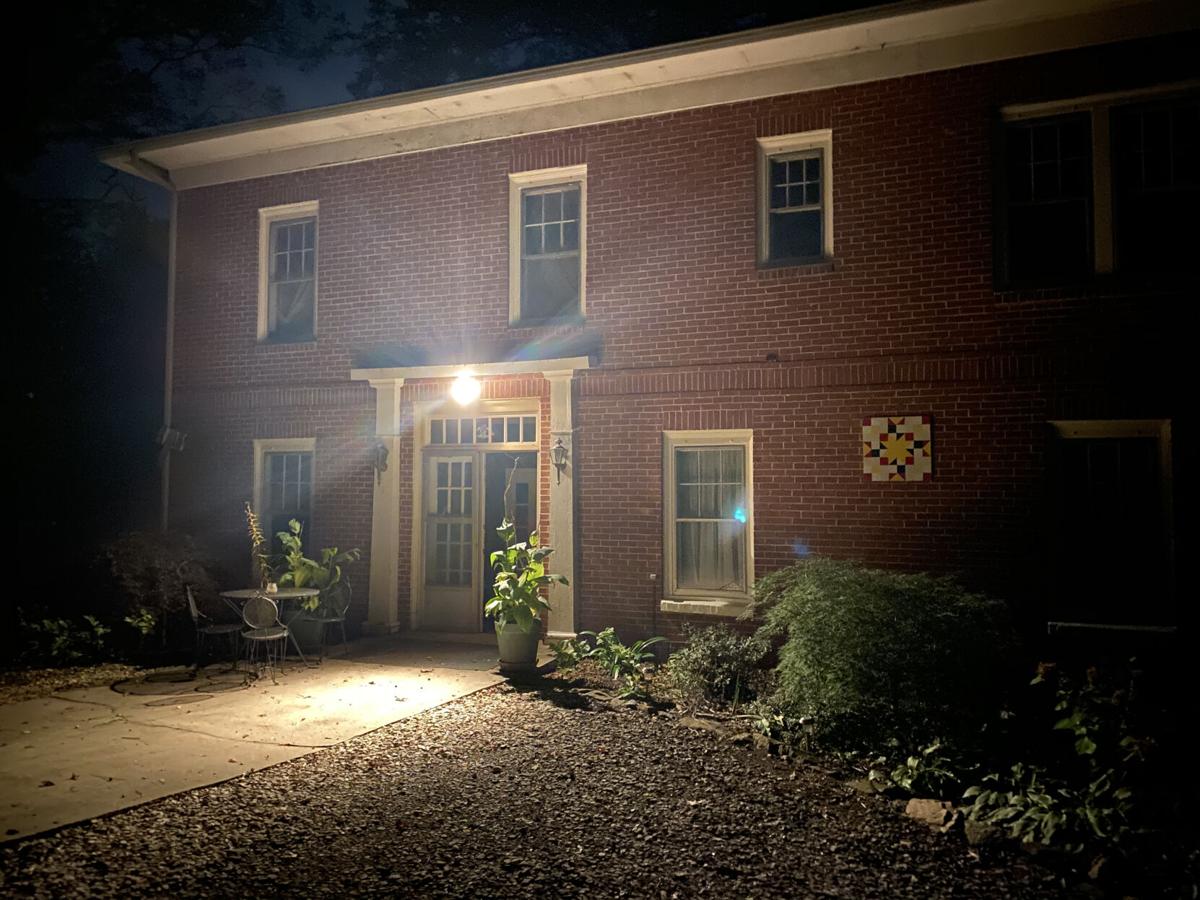 Driving down Eagle Mills Road, I had no idea what to expect.
I have lived in Iredell County almost my entire life and have been more than interested in learning about the paranormal for more than a decade, and yet, I had never heard a single word about the Trivette Clinic.
After doing some research on the location, I knew it was too good to pass up, so I decided to make the drive up to Hamptonville for Part One of my "Iredell Ghost Stories" series.
William Trivette was born in 1888 on his family's farm and he was one of nine children. His family lived a modest life, according to all accounts, but the future doctor had to work his way through Elon University by milking cows. After graduating from the Medical School of Virginia in 1916, he was enlisted into the first World War and served as a first lieutenant in a hospital in England.
After the war, he returned back home to Hamptonville, where he would eventually open his clinic in 1932.
In its time, the hospital was lauded for its modern equipment and approach to treatment. Unfortunately, Dr. Trivette passed away just six years later at the age of 49 after contracting pneumonia attempting to hail a taxi in the rain.
Dr. Trivette never did leave the clinic, though … but we'll get back to that later.
After the clinic closed in 1939, the building sat vacant for a few years until a couple, Leo and Mary Rivers, from New Hampshire, bought the house in 1945 and turned it into a supper club, and eventually, a rest resort and detox center.
The Rivers' owned the house until 1961 when a family bought it and it was converted into a residence. It would remain like that until it was sold again and converted into a nursery in 1987.
The current owners began doing ghost tours in 2011 and the clinic has even had a few high-profile paranormal investigators come by in the years since.
When I pulled up to the nursery, I actually completely missed the house as I walked down a gravel path deeper into the property. It was only after I walked about a couple hundred yards that I realized that I was going the wrong way.
So I turned back around and, as I got back closer to my car, I noticed a knee-high wrought iron gate between a line of trees and a large shed with a house tucked away behind it.
When I stepped through the gate, it was as if time stopped.
A gravel driveway looped from Eagle Mills Road to the front of the red-brick clinic and back, wrapping around a large tree covered in English ivy. The large stone archway to my right, seemingly leading to nowhere, was leftover from a planned expansion to the clinic that never came to be due to Dr. Trivette's untimely death. It was covered in that same ivy and gave the whole area a feeling like it had been undisturbed for decades.
Many visitors to the clinic have taken pictures of that archway that have come back to show unexplainable streaks of white light floating in the center of the stones. Unfortunately, I was not so lucky.
I was lucky enough to experience some evidence for myself, though, and I can say without any doubt that the paranormal exists within the walls of the Trivette Clinic.
Even walking through the door, I felt a change — an odd energy that I couldn't explain. And while that feeling came and went, I always felt as if whatever spirits may have been there were welcoming of my presence.
Some of them even directly interacted with me during the course of the night, which according to Doug Galliher, is a common occurrence for visitors to the clinic.
"We've heard voices and footsteps, we've been touched," Galliher said. "(The spirits) are very interactive."
Tim Trivette, a distant cousin of Dr. Trivette, told the story of how his great-niece Kaylee met the spirit of a little girl named Majesty.
According to him, the 4-year-old Kaylee was playing patty-cake and talking by herself when she got up and opened the front door.
"That little girl had to go upstairs and go to bed," she said.
Majesty now resides in the basement of the house, which is currently used as a banquet room. Oftentimes, when guests visit the clinic, and when Majesty is there, she is able to roll a ball out of a person's hand.
I tried this experiment myself, and while I could feel the ball vibrate as if it was trying to move, she was never able to push it off my hand that night.
However, another spirit was able to do that.
On the second floor, in a small bedroom, another spirit of a little girl, Nancy, enjoys playing ball with guests. In just over a minute, she was able to push an orange ball off my hand and onto the floor.
Nancy is a spirit that Galliher claims came from a source outside the house, brought in as an attachment of a guest. They believe that Nancy is a spirit that hails all the way from Gettysburg, Pennsylvania. Nancy's spirit, they say, was attached to a doll that a guest brought back from an orphanage near the historic battleground.
The doll now sits behind a host of other toys on a bed in what has become Nancy's room.
Nancy wasn't the only one to interact with me on the second floor. A spirit that roams the hallway named Eric responded to requests made both with dowsing rods and an EMF detector.
Other spirits that reside on the second floor, including a girl named Emily that is very attached to an old wardrobe and Vicki, a patient from the clinic's days as a nursing home, did not interact with me that night.
When we moved to the basement, I received some of the best evidence of the paranormal I could have hoped for.
Galliher and Trivette set out flashlights in various locations across the basement and turned out the lights.
In the pitch black, they began asking the spirits to touch the lights to turn them on.
The first to respond was Dr. Trivette, who's light was placed on a table near where the operating room would have been. When Galliher asked the doctor to flicker the light 'like a candle,' the light flickered twice in quick succession.
I then asked him to turn the light off and, almost instantly, the light snuffed out.
By far the most active participant in this experiment was Polly, who's light rested on a glass table on the opposite side of the room from the doctor's. Polly was one of the original nurses at the clinic, even having her name written in the concrete floor of the basement.
Her light flickered on and off all night, sometimes even remaining on for long periods of time.
The last spirit to interact with me was Shorty, who is said to be a former resident of the nursing home. His light would often come on randomly and slowly fade out, but he did respond to requests a few times.
Paranormal occurrences like these are fairly commonplace for the tours, whether they are big or small. However, according to Galliher and Trivette, the spirits are less likely to interact with you if you have had a few drinks. Seeing as the building was used as a detox center, I could see why some of them wouldn't be too fond of alcohol.
While I was able to get some very intriguing video evidence of the paranormal during my short, two-hour stay at the clinic, I did not manage to get any photographic evidence.
But I know what I felt, and I know what I saw.
The Trivette Clinic may just be the most haunted building in all of Iredell County.
This is the first story in a series about haunted locations in Iredell. Part two will be published Oct. 16.
Get local news delivered to your inbox!
Subscribe to our Daily Headlines newsletter.