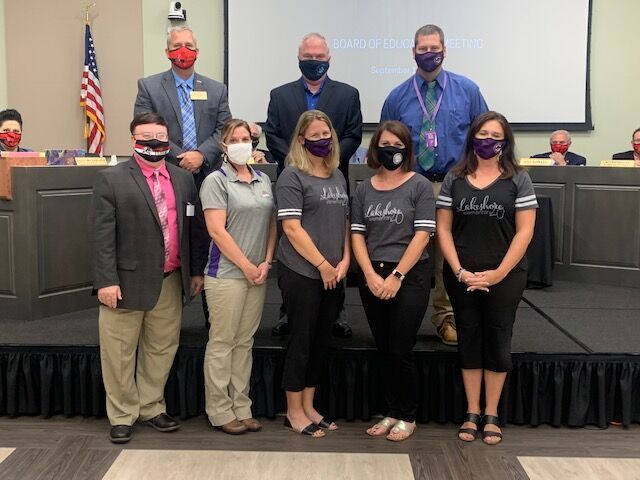 The Iredell-Statesville Schools Board of Education unanimously approved the 2020-21 local budget at Monday night's board meeting.
Due to the lack of a state budget, the approved budget was prepared based on the information currently available.
The budget includes a $500 one-time bonus for classified staff as well as money for 10 additional teaching positions, 2 additional maintenance positions and 6 new nurse positions.
The beginning budget also includes $1,738,820 in COVID-19 relief funds.
In addition, the budget projects to save as much as $2.1 million in fund balance.
"One of the highlights of this budget is a $500 one-time bonus for classified employees," Board Chairman Martin Page said. "We added six nurses, moved SROs over to the budget this year all while still being able to put 2.1 million dollars into our fund balance. That is very important. We are not out of the woods with at all with the COVID situation, so we felt like we had to stick a little more money away."
The board also recognized an achievement by Lakeshore Elementary School.
The school was recently recognized as a North Carolina STEM school.  Lakeshore is one of only two schools in North Carolina to receive this prestigious recognition in 2020 and is only the 31st STEM Recognition School in the state.  
Superintendent Jeff James stated, "Lakeshore started a journey six years ago to teach children of the 21st century. It involves an approach where students work collaboratively to solve real world problems. It incorporates a career centered outlook so students are exposed to the vast world that awaits them. The term STEM has become a buzz word as of late, but for Lakeshore it means so much more. It is a way of life for those students when they enter the building each day."
In additional board news:
The school board unanimously approved the award of renovations to Statesville Middle School to G.L Wilson Building Co. for $7,351,000. The renovations will include necessary repairs to the school as it transitions to Oakwood IB.
The school board unanimously approved the award for resurfacing the tennis courts at Lake Norman High School to Bell Construction Co. for $287,260.
The board approved the purchase of 300 iPads to provide to students in order to better support remote learning and to ensure students have access to learning materials while operating in a remote setting. The total cost of the devices is $119,453.25. According to Page, these will be purchased using COVID-19 relief money.
Get local news delivered to your inbox!
Subscribe to our Daily Headlines newsletter.