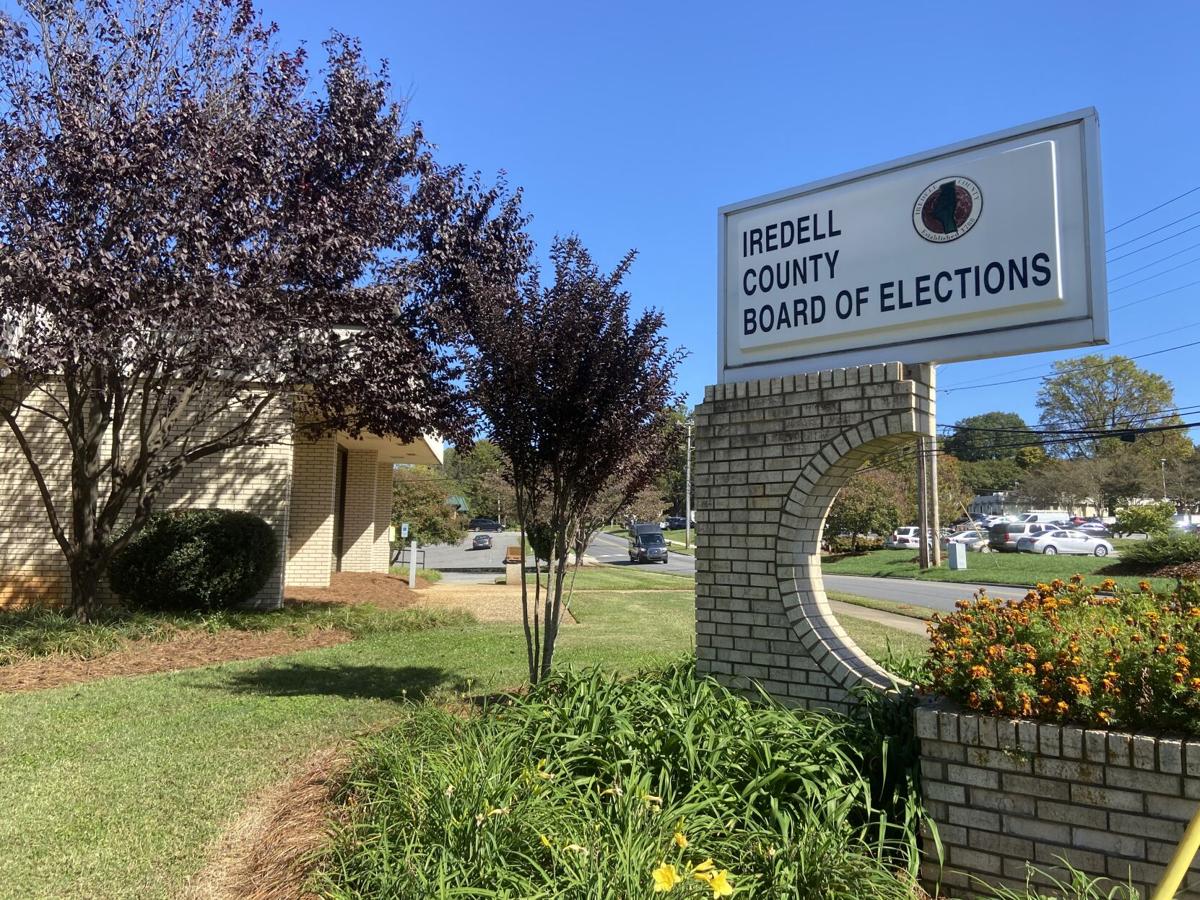 It isn't Election Day yet, but voters in Iredell County and North Carolina can start casting their ballots with early voting, which begins today. With other states seeing long lines at polls and the precautions the Iredell County Board of Elections is taking against the coronavirus, Director Becky Galliher asks for citizens to be patient at the polls.
"People will have to remember that there will be social distancing, which might cause it to be a little slower. We will only allow so many people in each site," Galliher said. "So they'll have to be respectful of the social distancing and wearing a mask, if at all possible."
The number of returned absentee mail-in ballots indicates an eagerness to vote in Iredell County. Of the 20,773 absentee mail-in ballots requested, 8,606 have already been returned as of Monday. That means with 19 days until the election, the Board of Elections already received double the total number of absentee ballots as it did in 2016, which was 4,256.
A total of 46,837 voters in Iredell County used one-stop sites to vote in 2016, more than the 31,586 that voted at their regular polling sites on Election Day. That number is expected to increase this year. Enough that the Board of Elections on Stockton Street will having parking on a grass lawn behind the building available, if needed.
Registered voters in Iredell County can vote at one of the following sites: one at the Board of Elections in Statesville, three in Mooresville at the War Memorial, Peninsula Baptist Church, and Mt. Mourne IB School's former campus, one in Troutman at Troutman Baptist, and one in Harmony at the American Legion Post 113.
While there's no difference in voting before Election Day, Galliher said the early voting period is about convenience. She did note previously that on Election Day, the first returns posted by the county include all the early votes.
"It's just whatever is convenient for the voter where they have 15 days as opposed to one day, a little bit easier to work in your schedule," Galliher said.
For voters that requested a mail-in absentee ballot, they can drop off those at any of the early voting sites if they have their signature and a witness signature on it and the ballot is properly in the envelope it came in.
She also said if you missed the Oct. 9 voter registration deadline, you can still register and same-day vote at the early voting sites with a valid identification card and proof of residence. Proof of residence includes a copy of a current utility bill, bank statement, government check, paycheck or other government document showing the voter's name and address. For students, a current college or university photo identification card paired with proof of campus habitation.
According to the North Carolina Board of Elections, the county office will verify the identification, update the voter registration database, search for possible duplicate registrations, and begin to verify the registrant's address by mail. The registrant's ballot will be counted unless the county board of elections determines that he or she is not qualified to vote that ballot.
Follow Ben Gibson on Facebook and Twitter at @BenGibsonSRL
"People will have to remember that there will be social distancing, which might cause it to be a little slower." 

Becky Galliher,

Iredell County Board of Elections director 
Get Election 2020 & Politics updates in your inbox!
Keep up on the latest in national and local politics as Election 2020 comes into focus.