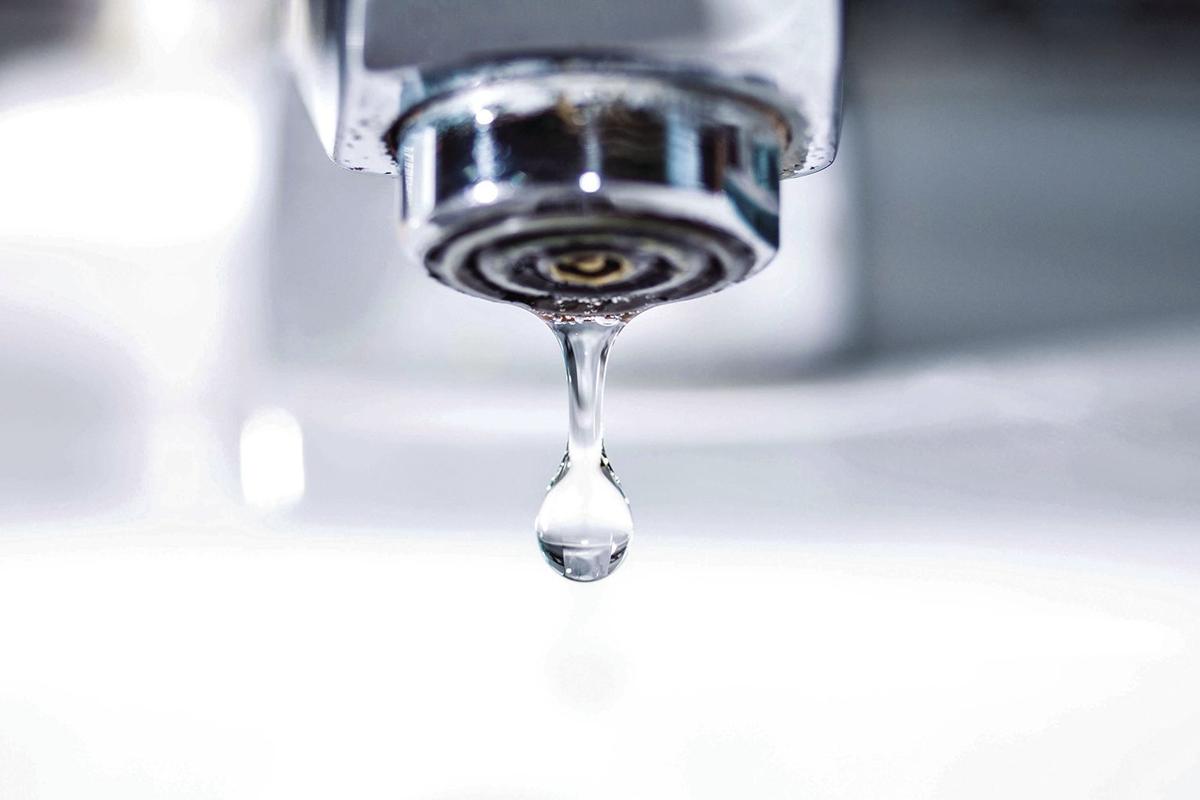 A test of almost 800 wells in Iredell County found most of the well water to be within health standards or around average for contaminants they tested for, according to Virginia Tech University staff and graduate students.
Virginia Tech, the University of North Carolina at Chapel Hill and the Iredell Health Department collaborated to bring the study to the county. Of the 931 sampling kits sent to residents, 786 were returned. This is the biggest campaign Virginia Tech has ever run, university staffer Kelsey Pieper said.
"I was trying to really think about what the tone of this meeting is going to be, and I was thinking the tone has already actually been set. The tone is passion," Iredell County Director of Environmental Health Brady Freeman said. "All the water samples we saw come in kind of shows the passion in the community, and it also shows the passion of everybody else that's participating in this event too."
Pieper said if the testing hadn't been funded by grants from the U.S. Environmental Protection Agency and National Science Foundation, it would have cost more than $350,000.
The three organizations put together an informational meeting about the results which participating residents received recently. County commissioners and State Sen. Vickie Sawyer joined the crowd of answer-seeking residents Thursday at Mooresville High School.
Pieper said each resident collected two samples, one first thing in the morning as the first water used for the day and the second after leaving the water running for five minutes.
Virginia Tech graduate student Rebecca Kriss said the two samples helped determine the origins of a contaminant. If high levels of a contaminant were found in the sample collected first thing in the morning, but were reduced in the sample collected after flushing, the contaminant probably came from plumbing rather than ground or surface water.
Before flushing, 7.5 percent of samples exceeded the EPA public water standard (15 nanograms per liter) and 10.8 percent of samples exceeded the EPA standard (1.3 micrograms per liter). Kriss said less than one percent of samples taken after flushing exceeded standards.
For most wells, the majority of copper and lead is coming from the plumbing rather than the ground water.
Virginia Tech graduate student Kory Wait said of all the ground water-based contaminates tested for, only uranium exceeded EPA levels. Two percent of samples exceeded the uranium standard of 30 micrograms per liter.
North Carolina standards for fluoride, chromium – an element that can occur naturally or be used in chrome plating, the manufacturing of dyes and other industries – and boron are stricter than EPA standards. Wait said up to two percent of the samples exceeded state standards.  
Finally Wait discussed a substance known as hexavalent chromium – which is carcinogenic – and vanadium, an element used to strengthen steel. Neither material has a federal or state regulation standard in public water. The average levels of both elements in the Iredell samples were similar to other averages around the state and in the country.
For the participants who have contaminant levels over public water standards, there are treatment options.
"All of the contaminants or impurities you've seen tonight you could treat right there at your kitchen sink," Mize said. "That's where the highest level of concern is. That's where you're getting the bulk of your water for consumption and cooking."
Some issues can simply be fixed by flushing. Letting the water run for about a minute before using it can sometimes drop contaminant levels.
Filters can be installed and are fairly inexpensive. Mize said filters would have to be replaced from time to time.
People can install reverse osmosis systems, which Mize says are inexpensive and small if installed at the tap. This system is effective against uranium.
Uranium can also be removed from water with a process that involves resin beads removing the contaminant.
Treatments for the hexavalent chromium include a filter, the reverse osmosis system and the one involving resin beads.
The latter is also recommended for vanadium, but it hasn't been approved by the National Sanitation Foundation yet.
Mize said homeowners can place treatment at the faucet where people get water to be consumed, or at the point of entry, which would treat the entire home.
Point of entry treatment is more expensive, and all of the contaminants tested by Virginia Tech are only dangerous when consumed.
Mize encouraged the audience to consult at least three well treatment experts who would have even more options and show them their water results. Anyone considering treatments should make sure the treatment is certified by the National Sanitation Foundation.
Mize also suggested people retest their water after a treatment is installed to make sure it's having the expected result.
"I commend you for having your well sampled now," Mize said. "Much like many of you, many people in the state have never tested their wells ever, so you're one step ahead of the game. You know what's in your well. Now you know there is good news. You can remove what's in that well. It's just taking that next step."
Connections to coal ash and thyroid cancer
The information presented at the meeting focused solely on the data gathered from the well water samples.
Freeman, the county's director of environmental health, asked people to keep the questions centered on the well water data.
Virginia Tech staff Kelsey Pieper said next steps in the university's study would entail incorporating well depth and geographic location data.
There will be a meeting about coal ash and thyroid cancer on May 9 at 6 p.m. at South Iredell High School with state and county officials and staff as well as experts who have been studying the elevated thyroid cancer in Mooresville zip codes 28115 and 28117.
"As I travel the state, I see a lot of communities who are going through the same thing, but I also see a lot of communities that don't have the leadership that Iredell County has, so I really do want you guys to understand how fortunate we are," Sawyer said.