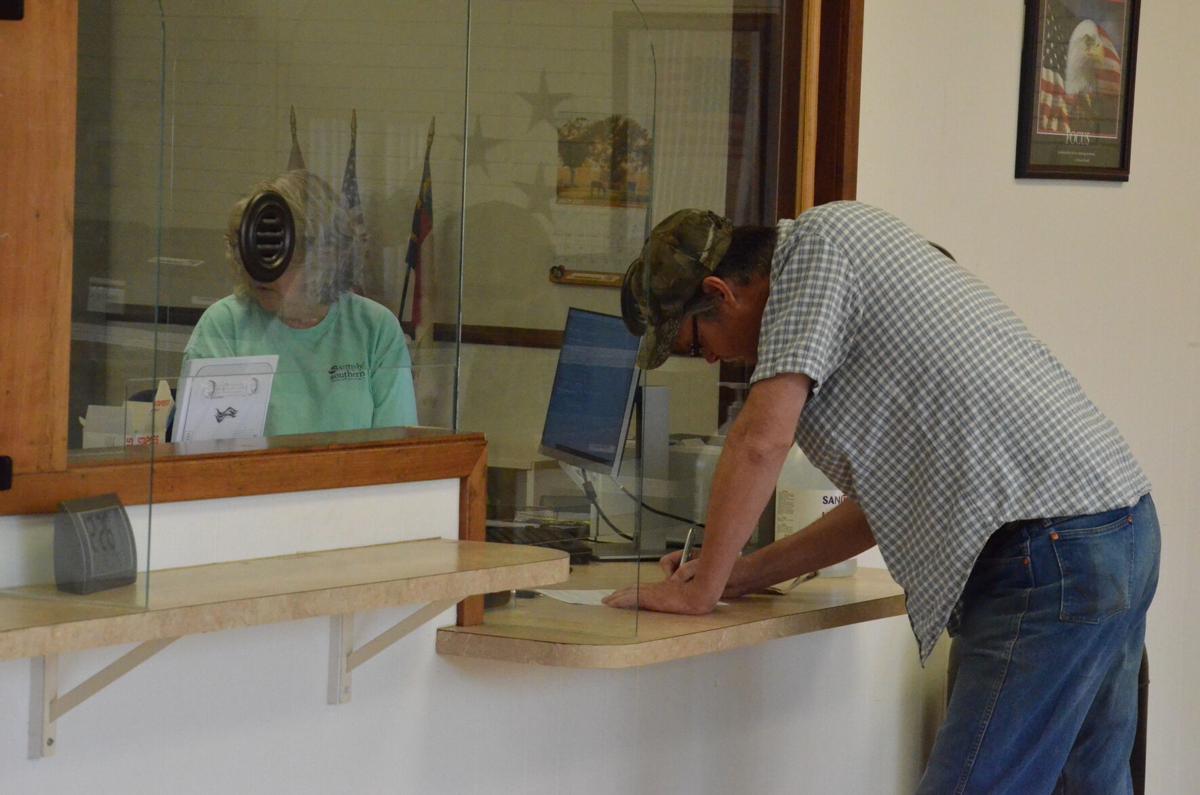 The filing period for some municipal elections ended Friday with three candidates for mayor of Love Valley.
Phillip Lee Baity, Mark Dewayne Loden and Mark Daniel Johnston are seeking to take the place of Tim Ward. Ward was elected two years ago as a write-in candidate, receiving one vote more than the incumbent mayor.
There are also seven candidates vying for the five seats on the Love Valley Town Council. Incumbents Victoria Allison Barker, Wendy Michele Benfield, Randy Blake Ladd and Timothy Wayne Meadows are all seeking reelection. Linda S. Chase, Randy Dean Lackey and Gary Kent Mayfield are also running for a seat on the council.
Filing for the Troutman Town Board also ended Friday. Three seats will be on the ballot this fall. Incumbents William Paul Henkel and Sally Parker Williams are seeking reelection. Felina Lyons Harris, Jerry Richard Oxsher II and Tonya Reynolds Bartlett are also seeking one of the three seats. Current Alderman Paul Bryant did not file to retain his seat.
For the town of Harmony, the four incumbent council members are seeking reelection. Michael Scott Harris, Douglas C. Galliher, N. Sankey Gaither Jr. and Julia Reid Clanton all filed for reelection. Daniel Lee Matney filed for another term as Harmony mayor.
Filing for the Davidson Town Board of Commissioners also ended Friday. A portion of southern Iredell County is also in the town of Davidson.
Incumbent Mayor Russell S. Knox Jr. was the lone candidate filing for that office.
Two incumbents, Jane Elizabeth Campbell and Autumn Rierson Michael, are seeking to retain their seats. They join six others vying for five seats on the town board. The other candidates are Jeffrey Scott Boyd, Brandon Tracy Mattison, Matthew Charles Dellinger, Christopher Ryan Fay, Timothy Darren Neal and Daniel Patrick Ryan.
The filing period for Mooresville Graded School District Board of Education, the mayor's seat in Mooresville and the at-large seats for the Mooresville Town Board of Commissioners begins July 26 at noon and ends Aug. 13 at noon.
Filing for the two ward seats for Mooresville will be Dec. 6-17. The filing period for the Statesville City Council and mayor will also be held Dec. 6-17. Filing for these seats was delayed due a wait for 2020 Census data that could affect ward seats. The Mooresville Board of Commissioners voted to go ahead with its at-large and mayoral races as scheduled and delay the filing period and election for Wards 3 and 4.
Statesville City Council opted to hold filing and election for all of its open seats and the mayor's seat at one time. The election for the mayor, two at-large council seats and Wards 2, 3 and 5 will be held March 8.