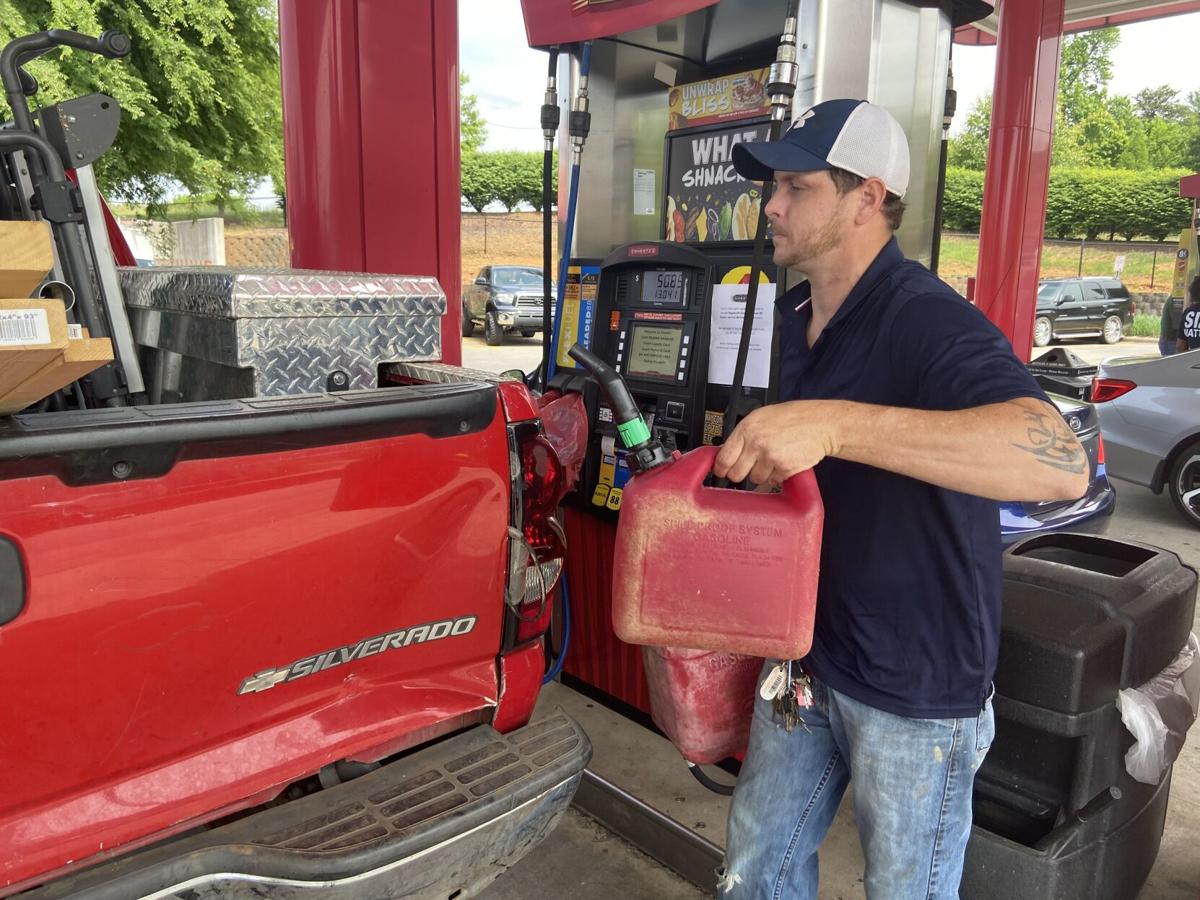 Devin Williams was like many others lined up at the pump on Tuesday. They wanted to make sure they had enough gasoline to get them through the week.
"I own a business (Williams Renovations), and have quite a few jobs going on right now so I want to make sure I can get to my customers' houses and take care of their needs," Williams said.
Williams also filled up a few gas containers as well to make sure he didn't run out this week. All of 14 gas pumps at the Sheetz on Wilkesboro Highway were taken as a small line formed in the parking lot.
This run on the gas stations comes after a ransomware attack that forced the Colonial Pipeline to shut down over the weekend. The effects are felt in Iredell County as well as the supply of fuel has temporarily been  disrupted. Others at the pumps on Tuesday said while they weren't initially concerned, seeing others lining up made them nervous about potential shortages.
But for consumers, it's not as bad as it might seem, according to David Alexander. He is the president of J.T Alexander & Son, Inc.
"Everybody is panicking, kind of like toilet paper during COVID and it's not necessary. There's fuel for us to deliver. It's just that we're getting such a run on fuel. It's hard for us to keep up right now," Alexander said.
That's not to say there isn't an issue for J.T. Alexander, which supplies fuel to 70 convenience stores in North Carolina, and other distributors looking for fuel. The Colonial Pipeline runs from Houston to New Jersey and supplies 100 million gallons of fuel a day, which supplies 45% of the East Coast's fuel supply. Suppliers are limiting fuel allocations to companies like J.T. Alexander, which in turn means gas stations aren't getting as much either at the moment. That means some pumps are running dry even if the overall supply of fuel isn't in serious jeopardy.
Alexander said the difference between the current situation and others, such as ones caused by natural disasters, is that there isn't a supply issue as refineries are still producing various fuel products. Once the pipeline is fully brought back online again there will be some lag before the supply at the pump normalizes, which may take around two weeks to happen, Alexander said.
But Alexander explained that with Colonial Pipeline's announcement that it can continue pumping fuel manually through its pipeline, major shortages can likely be avoided, which is why he compared it to the toilet paper shortage last year. 
"I just think everybody needs to know everything's going to be fine. It's just going to be a short window," Alexander said. "There's plenty of gas once the pipeline gets going again."
Colonial Pipeline said in a press release on Monday it is "executing a plan that involves an incremental process that will facilitate a return to service in a phased approach." Colonial Pipeline said that Line 4, which runs from Greensboro to Woodbine, Maryland, is operating under manual control for a limited period of time while existing inventory is available.
"As previously announced, while our main lines continue to be offline, some smaller lateral lines between terminals and delivery points are now operational as well. We continue to evaluate product inventory in storage tanks at our facilities and others along our system and are working with our shippers to move this product to terminals for local delivery," the company said in a press release.