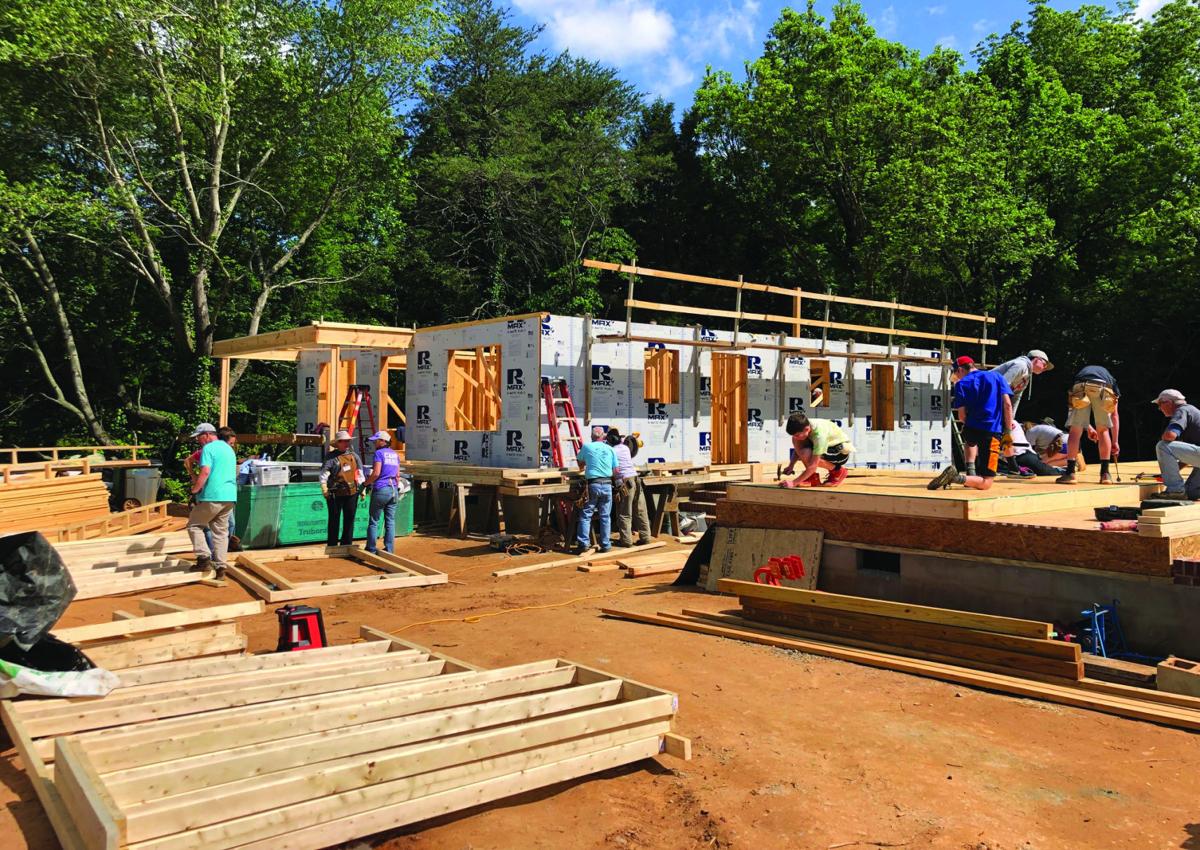 From Huntersville to Statesville, families who live in homes built by Our Towns Habitat for Humanity say they're better off than before moving into their home, according to a recent study by Davidson College. The study shows the benefits of an affordable home go beyond shelter. Habitat Homes bring improvements in financial stability, employment, education and health.
The survey, conducted last spring, reached out to nearly 300 Habitat homeowners to see how their lives had changed as a result of living in a decent home with a mortgage they could afford.
» 80% believe they are in better financial shape with an affordable mortgage
» 75.5% reported being able to meet expenses
» 43.9% could meet expenses with a little left over while 31.6% live comfortably
» 45.5% believe employment is more stable
» 60.9% feel their children performed better in school
» 50.8% believe they are in better health
"National studies have indicated a positive correlation between stable housing and financial security," said Gayle Kaufman, PhD, Nancy and Erwin Maddrey Professor of Sociology at Davidson College, whose students designed and coordinated the study as part of her community-based learning course called Survey Research Methods (Soc 391). "The students set out to determine whether local homeowners experienced similar outcomes. The students' results support the idea that Habitat for Humanity relieves financial burdens for most of their clients and improves overall financial stability."
Based on 61 completed surveys, the response rate was 21%. Homeowners resided in Huntersville (1%), Cornelius (34 %), Davidson (11%), Mooresville (30%), Troutman (less than 1%) and Statesville (13%).
Respondents had lived in their homes for 10.1 years, on average. The survey results were shared today with town managers and planning directors in Our Towns Habitat's service area.
"Thanks to the generosity of volunteers and donors, Our Towns Habitat has been serving low-income, working families in this area for 31 years. We've seen the joy on homeowners' faces as they unlock the door to their very own home for the first time," said Chris Ahearn, Our Towns Habitat CEO. "As our teams raise the walls on the next new home, it's gratifying to confirm what we've believed all along — that a safe, decent home with a mortgage people can afford is more than a roof over a family's head — it's the foundation for a sustainable future."
Since its founding in 1989, Our Towns Habitat has constructed more than 350 homes across its operating area. This fiscal year, Our Towns Habitat plans to build nine new homes and complete 27 critical repairs to help low-income senior citizens and others preserve homes they own.
The research was conducted by Davidson College students Daniel Bunson, Dusan Kovacevic, Isabella McElrath, Jessica Moo Young, and Margaret Reliford.