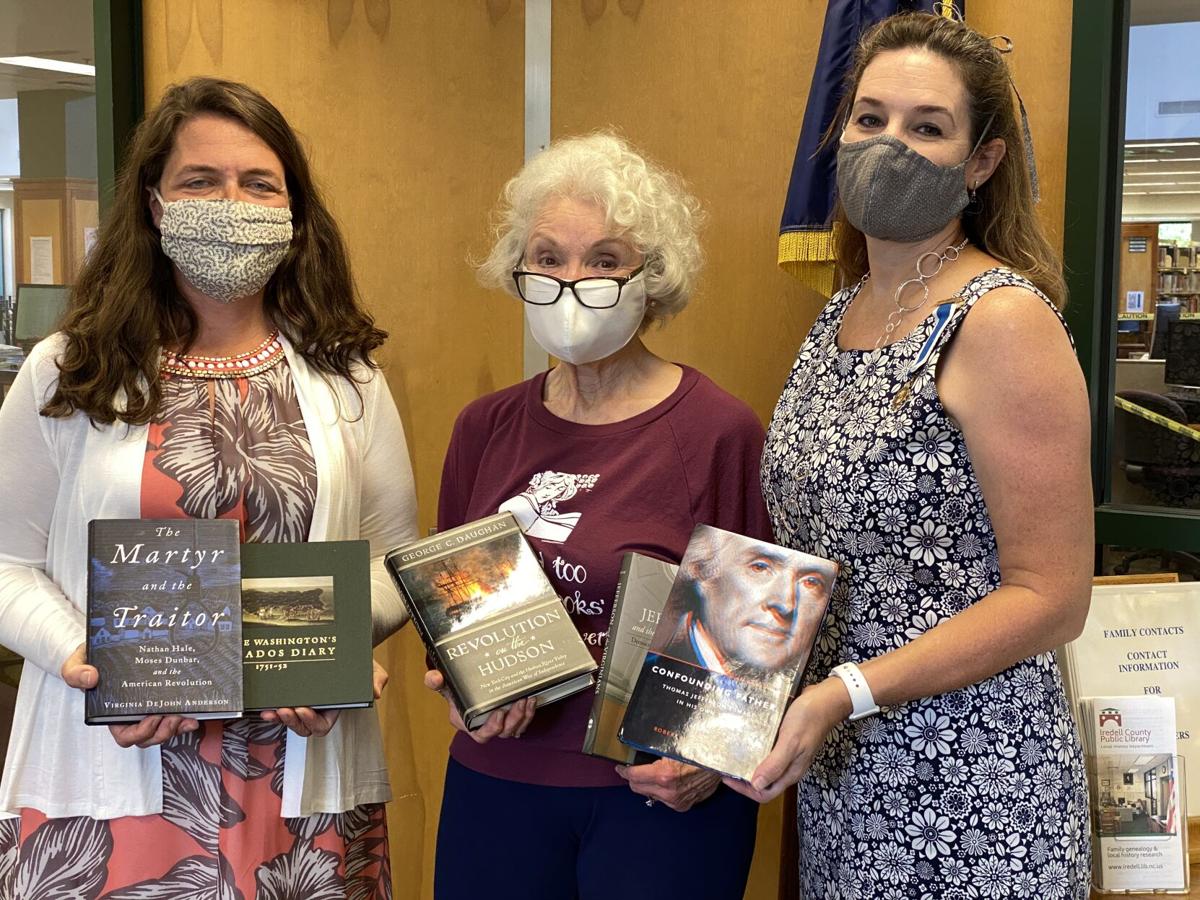 The DAR recently presented five books to the Iredell County Public Library for its historical section.
The books presented are: "George Washington's Barbados Diary 1751-1752," editors Alicia K. Anderson and Lynn A. Price; "Revolution on the Hudson" by George C. Daughan; "The Martyr and the Traitor: Nathan Hale, Moses Dunbar, and the American Revolution" by Virginia DeJohn Anderson; "Jefferson and the Virginians: Democracy, Constitutions, and Empire" by Peter C. Onuf; and "Confounding Father: Thomas Jefferson's Image In His Own Time," by Robert M. S. McDonald.
Laurel Eason, DAR librarian, and Lisa McBane, DAR regent, presented the books to Julie Moore, library director.
Get local news delivered to your inbox!
Subscribe to our Daily Headlines newsletter.