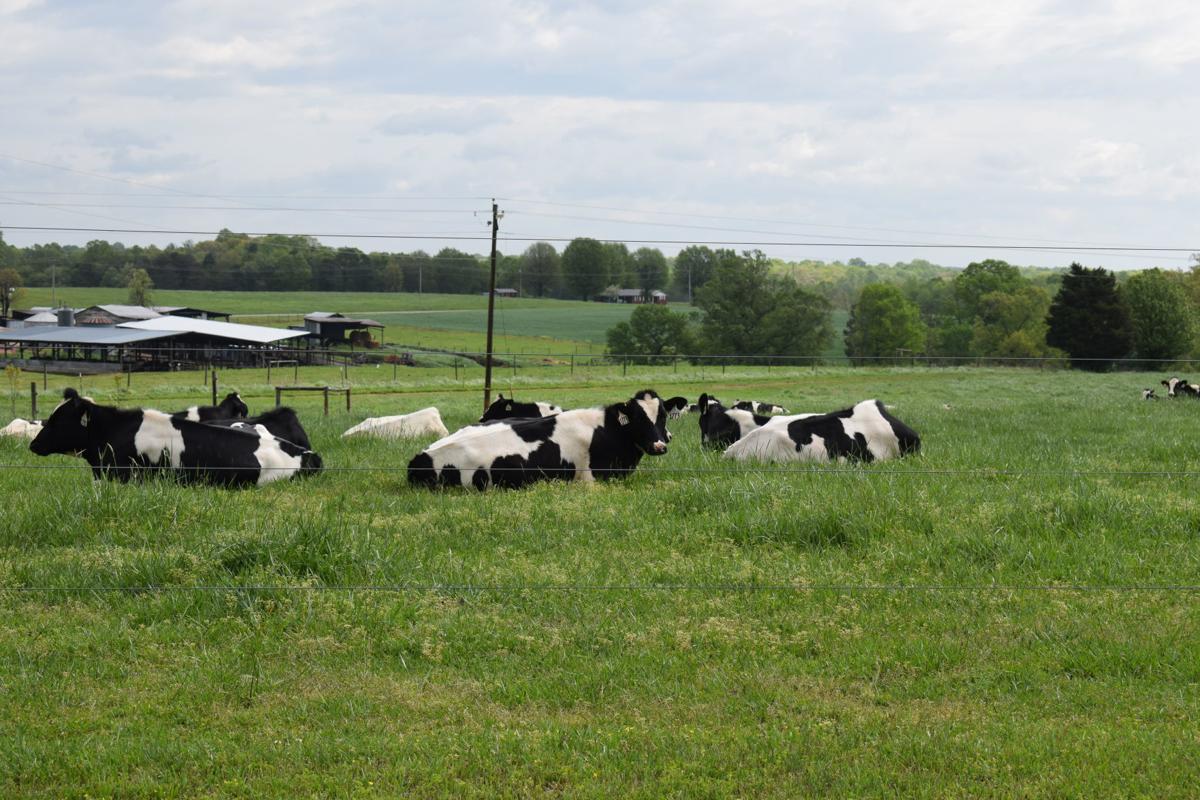 All over the nation, limits on exports and food service are negatively impacting dairies. That's no different for the Iredell County dairy industry.
While some dairies in the country are dumping milk, Iredell County Extension Director Nancy Keith said there were no dairies in Iredell County pouring out milk.
Keith said while retail demand has spiked as people make more meals at home and stock up on dairy products in response to the coronavirus, food service demand at facilities like restaurants and schools has dropped.
Despite the increase in retail, dairy consumption is actually down.
"These sudden changes, along with other uncertainties, have forced some dairy manufacturers to cut or change productions schedules or build inventories," Keith said. "Because of these sudden shifts, dairy farmers in some areas of the country are producing more milk than processors can handle. As a temporary last resort, some co-ops are asking dairy farmers to periodically dispose of milk to adjust supplies to processing capacity."
Dairy owner Andy Gray said the last three months were probably the best the dairy industry would be for a while.
The reduction in exports has hit the industry hard. Gray said, usually, about 15 percent of milk is exported. Usually, it's not as the liquid products but as cheese or protein powders.
Because of the decreasing demand for dairy products, warehouses are storing supply, decreasing the price overall, dairy owner Ricky Talley said
The state of the dairy industry worries Talley. He said the last three months had been good, but the coronavirus had hit the industry hard.
"This happened at the worst time," Talley said. "This is when we make the most product through the spring and into early summer."
While Talley is not dumping milk, the practice today concerns him. Talley said in the past, dairy farmers had kept the cream to make butter and cheese and dumped skim milk.
Right now, there isn't even demand for products made from the cream, so dairy farmers are dumping the entire product.
Talley has also made some practice changes to protect employees. No visitors are allowed on the dairy right now. Those working on the farm always wear gloves and are careful to sanitize their hands with alcohol wipes.
Keith said all agriculture is affected by the coronavirus by both economic changes and practice changes put in place to keep laborers safe. Agriculture is an essential industry, so employees are still working. Farmers must make sure to communicate with their employees to keep them safe.
"We're going to be struggling," Talley said. "We're going to be lucky to keep our heads above water."