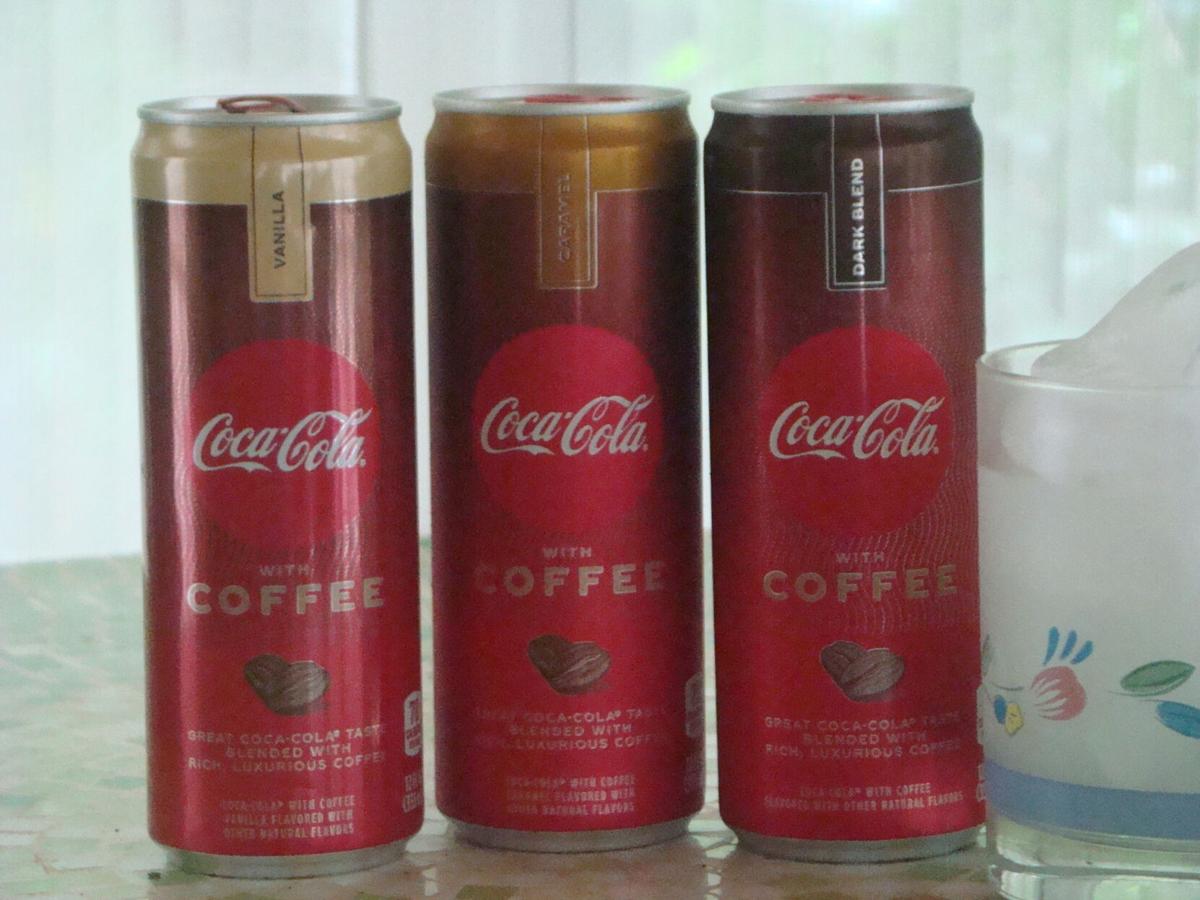 While strolling the aisles of the friendly Food Lion grocery on Old Mountain Road recently, I noticed that the Coca-Cola folks have a new line of beverages: Coca-Colas infused with coffee.
Not only that, but the new carbonated beverage comes in three flavors. There's vanilla, caramel and dark blend, each 12 fluid ounces (355 mL) and 70 calories per can. I checked the ingredients label. "Powdered coffee from Brazilian coffee beans," it read.
These three flavors have double the caffeine of your regular Coca-Cola. Normal "classic" Coke has 2.85 mg of caffeine per ounce, while the new Coca-Cola with Coffee boosts that to 5.75 mg per ounce. That ought to get you up and running in the morning and the old ticker ticking.
Curiously, I hadn't seen any print or televised advertisements for this new line of Coke products. Doing research on the internet, I discovered that the new Coke products apparently debuted in January 2021. I have heard from an anonymous source that these new Coke products were successfully tried out in Europe.
I have never mixed regular, classic Coca-Cola with coffee or even thought of doing so, but I was willing to make an impulse purchase of the three and give this new beverage a try for you, dear reader. I like coffee and I like Coca-Cola. You'd think that two "good" things would always go well together.
However, this reminds me of what I have dubbed, "The Shrimp Ice Cream Paradox." Stay with me. I like to eat shrimp, boiled or fried. I also like most flavors of ice cream. But shrimp ice cream? No, thank you. I have trouble even imagining what that might taste like.
Anyway, as I said, I bought single cans of the vanilla, caramel and dark blend flavors at $1.79 each, plus tax.
Thankfully, Coke's new creation did not go anywhere near the shrimp-flavored ice cream scenario. I tried the vanilla-flavored one first. It had a pleasing taste, like a vanilla Coca-Cola. Honestly, I could not distinguish the taste of coffee. I liked the caramel coffee-infused Coke even more than the vanilla-flavored one.
Finally, I tried the "dark blend." Even better. This drink would make a fine float with a scoop of DeLuxe vanilla ice cream in it.
You have to admire the Coke people for trying something new in the so-called "Cola Wars" with their main competitor, Pepsi Cola.*
The Coca-Cola people have not always been successful with their innovations. Remember the "New Coke?" It came out in 1985, was renamed "Coke II" in 1992 — I would have gone for "Son of Coke" as its name — and then was dropped from their product lineup in 2002.
Some of you may recall "Tab," also a Coke product and the company's first diet soft drink. It debuted in 1963, but was discontinued in 2020. Most people who drank Tab seem to have preferred the taste of "Diet Coke," which came later. You never know what will catch on and what will not.
I have a suggestion: If the Coke-flavored-with-coffee beverages, this trifecta of tastiness, does not go over well, someone, perhaps the people at Folgers or Chase & Sanborn or Starbucks, could always try coffee flavored with Coca-Cola.
It might be worth a try. And for proposing this, I think whoever runs with it should fork over, to me, 10 percent of the gross profits. I'll settle for five; I'm a reasonable man.
*Note: For you trivia enthusiasts, Pepsi was originally formulated in 1893 by a pharmacist named Caleb Bradham in New Bern, North Carolina. Mr. Bradham sold it from the soda fountain of his drug store and it was called "Brad's Drink." I seem to recall he sold the formula and rights during the sugar shortage that was a result of World War I. Coca-Cola was first formulated in Atlanta in 1892.
O.C. Stonestreet is the author of "Tales From Old Iredell County," "They Called Iredell County Home" and "Once Upon a Time … in Mooresville, NC."