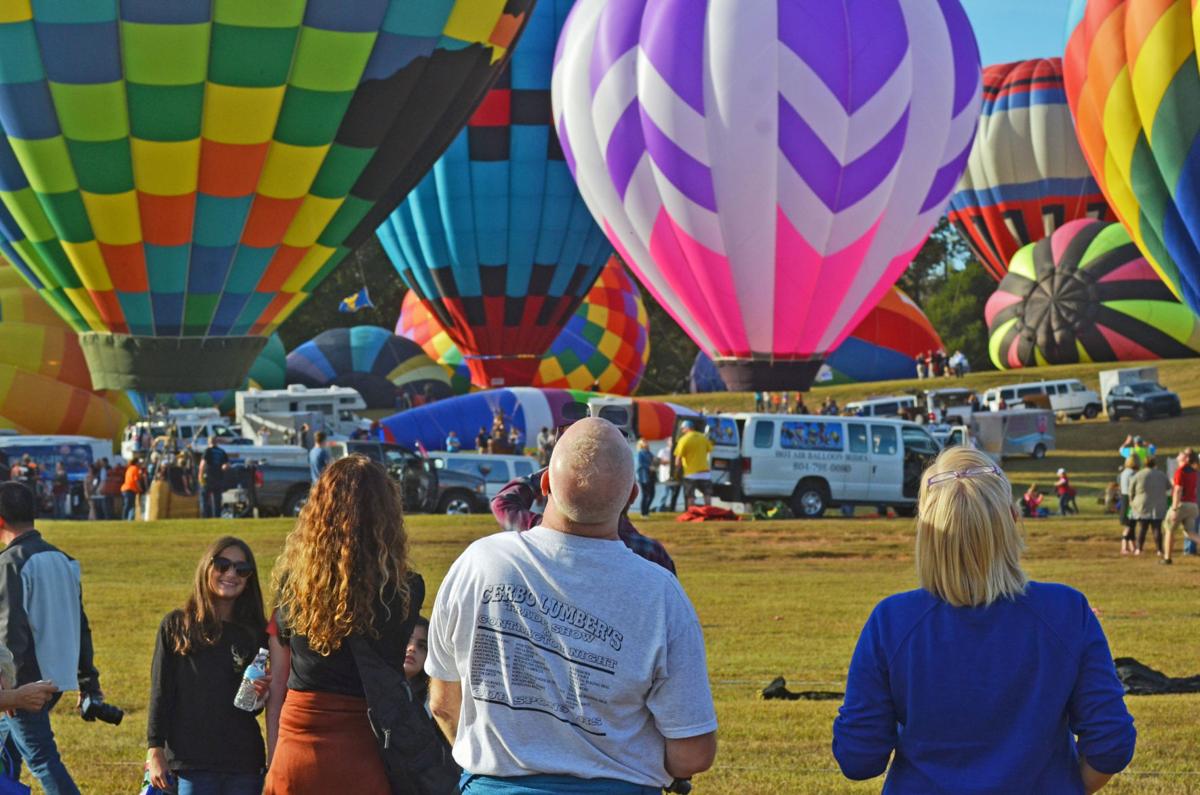 Normally saying something is full of hot air isn't the most flattering of descriptions, but those who ventured out Friday afternoon to Carolina BalloonFest didn't seem to mind.
The event brought thousands to Statesville Regional Airport for a night of music, food and rotund flying machines.
Perhaps the most popular spot of the night was a portion of grass deemed by a blue-painted circle as the best location to watch pilots take to the sky. Hundreds filed in with lawn chairs, beer and cameras in tow. Takeoff was around 5 p.m., and a colorful display of balloons dotted the horizon, rising to where it looked like someone had spilled a package of M&M's across the sky.
Ola Ade was a first-timer to the festival. She said she'd moved to Charlotte in January to work at Wells Fargo, and decided to come here on a whim after reading about the event on a blog she follows.
"It's been amazing so far," she said. "I don't get to see this every day, and everybody has been so bright and smiling."
As for next year, Ade said she plans to return, hopefully with the courage to take a flight herself.
Volunteer Melissa Haines, who's been attending for the past seven years, passed out tickets at the front gate. She got involved through her work with Relay for Life and mentioned that she's seen the festival grow over the past few years.
"It's just cool to see the community come together for a big event like this," she said.
Not bad for an event where the sky is literally the limit.
Get local news delivered to your inbox!
Subscribe to our Daily Headlines newsletter.