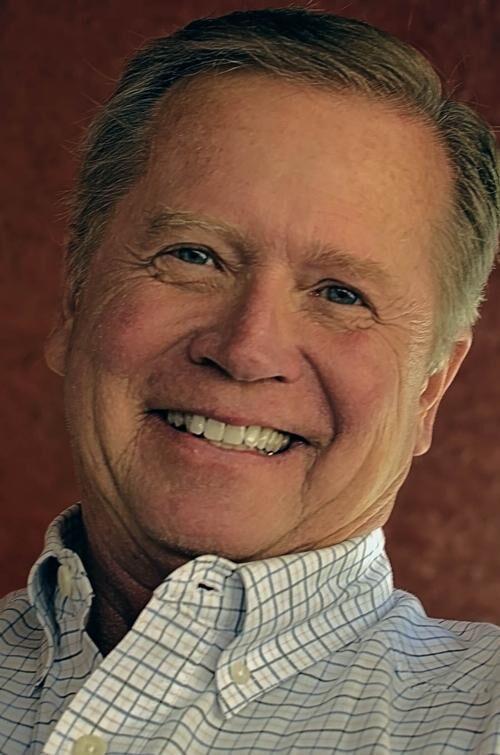 I was on the front porch when you drove by and I waved, really, that was me behind the mask.
Christmas was quiet this year, just Louise and myself, stockings full of small gifts, and plenty of fudge in the kitchen as we waited in our townhouse bunker for men in military fatigues to arrive in a Huey helicopter with the magical COVID vaccine, meanwhile we piddle away the hours, recalling past adventures, discussing new recipes.
Piddling is difficult for me, it's not my strong suit. I've had no Hollywood-style adventures in my life, only the occasional lucky event. Like when I married — a school teacher, qualified to correct grammar which is lucky if you're a writer.
I was blessed to be born in an age when medical science figured out how to reduce kidney stone occurrence and now, I'm able to enjoy full length movies, long road trips, and large fountain drinks. I'm retired and do free-lance writing, which is convenient for an introverted old guy with thin hair and few social skills.
So, when I hear talk about returning to social norms after the vaccine, I have concerns.
I've lived long and seen a lot of "normal" — 1970's polyester leisure suits come to mind — and I'm not sure the old ways are best. Some of us have come to appreciate this simpler introspective lifestyle.
Besides, it's fun to wear your pajamas to Zoom Sunday school and I've lost interest in restaurants, the loud background music, the stranger sitting at your back. I've learned to access our HBO account from our recliner which is easier than going to movie theaters, and Louise's popcorn is better.
I was raised an Original Free Will Baptist so I accept plagues and judgement and wrath and for a fatalist, staying home is a great idea especially during a pandemic. Yet, I can imagine walking back from my mailbox and a fiery boulder-size meteorite falls out of the sky and obliterates me while my mailman, Matt, gets it on video and it goes viral, a shy free-lance writer dressed in earth tones suddenly vaporized and it's terrible but also strangely humorous — he's a white male carrying a big envelope advertising Publishers Clearing House then suddenly he's a small pile of smoking garments. And you might wonder, "Wow, what are the odds — but it's too late for Vapor Man — he's being carried away in a small coffin marked "Laundry" and his death video has reached 76 million hits.
So, better to stay inside at home. I am the guy happy to spend an evening watching movies, eating popcorn in his own living room.
But while we wait our turn to receive the vaccine, there are things to consider.
But fresh coffee is better. Coffee has made great strides from the can it use to come in. We didn't have Frappuccino and iced coffee back in my day. I don't drink either one but knowing they exist makes me happy. While outside collecting mail, if my Parmesan souffle is done and needs to come out, my oven can send me a text stating it's opinion for my immediate urgent action. An oven exercising freedom of speech. Your phone use to be attached to the wall, and now you can take it to Europe in your pocket. It's an age of wonders.
The pandemic has taught me the value of simple blessings. I was born before ovens had opinions and coffee was just simple and black, but I appreciate modern medicine, diversity, help, and convenience. Thank you, God, for blessings and now, let's do 2021.
Readers can write to Joe at
Joehudsn@gmail.com
and Facebook (View from the Hudson). He is author of "Big Decisions are Best Made with Hot Dogs"