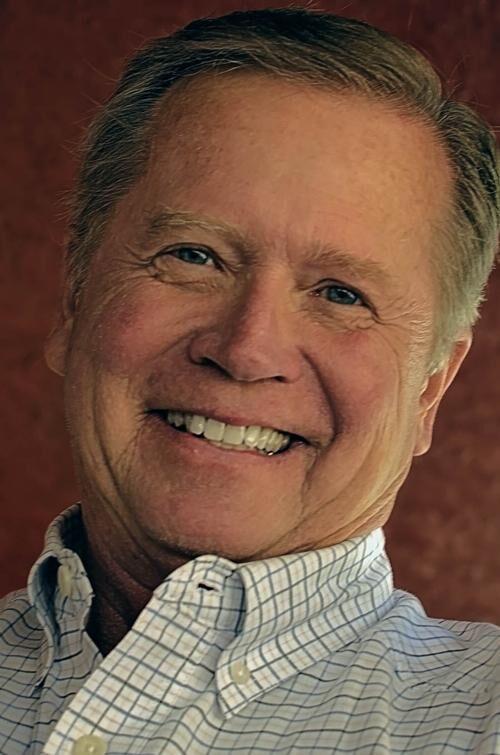 Some observations from Shangri-La
I was walking on the beach when I saw someone resembling you and I started to wave. But of course, it wasn't you, turned out it was Bob.
Bob was from Nevada.
We introduced ourselves standing in shallow water while the ocean behind us had the glittering turquoise of an Apple screen saver from 2004. As we talked I realized it is possible this day and time to fly seven hours in a straight line (Bob did), land on a strip of land near an ocean, and still enjoy the protection and freedom of the Constitution of the United States of America, which is an amazing thing when you think about it. However, Bob wanted to talk about his storage rental business.
The resort that I am staying at is on the coast of North Carolina, three stories high, built in a giant horseshoe shape with the open end facing the Atlantic Ocean. When standing on my balcony I see people walking along the beach, workhorse Americans attempting to get away from schedules and quarantine for a week and sweeten up to their families by holding hands and gathering sea shells together. It's a wonderful sight.
You wander around the resort and smell grilled hamburgers, hear the snap and pop of canned drinks being opened, the hollow blik-blok noise of tennis courts and you pick up accents from New Jersey, Atlanta, Japan, and Texas. These people have formed an ocean-side Shangri-La of 2,000 souls, and following Covid-19 restrictions in place here, have all come determined to try and find relaxation and fun.
The people here are in different degrees of relaxation, even though we know that people are at their best when engaged in a quest for something---love, happiness, acquiring Broadway and Park Place, the perfect sandwich—but once accomplished they change. We were originally hunters and once we've taken down a bison and gnawed his bones, suddenly we become lazy and stupid. We throw down our spears, collapse in lounge chairs, and forget sunscreen.
You take a walk by the pool, the sun is so hot it makes your teeth sweat, and you're moved by the courage of the greased semi-naked people around you. You see stretch marks on sagging haunches, tattooed bosoms, shrunken biceps, jiggly underarms, and noses encased in white cream as thick as concrete.
You don't see many admirable specimens past the age of 25.
For women in their early fifties, the string bikini is not their friend. You make a mental note that it should be illegal for men over forty years of age to remove their shirts in public. But then again this is Shangri-La and who really cares? We are all mortal. No one here is digitally enhanced.
I glance up from reading to see little boys tearing around the pool then hurl themselves in like cannonballs while little girls float in family groups, chatting, and learning the basic skills of gossip. Husbands and wives stand together in the pool talking, grandmas read paper novels, and grandpas sit poolside with their flabby chests, looking like walrus's quietly digesting their krill.
Despite what TV media would have us believe, friendship, respect and love are still very much alive in American society. It's splashing all around me.
We will leave soon from this beach paradise but for the past three days I've stayed mostly inside or sprinted from one spot of shade to another. Sometimes I whimper, and if you touch me, I shriek. Never come to Shangri-La, plop down in a lounge chair the second day and forget to use sunscreen. Make a note. You have a good day, stay well.
(Readers can write to Joe at Joehudsn@gmail.com and Facebook (View from the Hudson). He is author of "Big Decisions are Best Made with Hot Dogs")
Get local news delivered to your inbox!
Subscribe to our Daily Headlines newsletter.