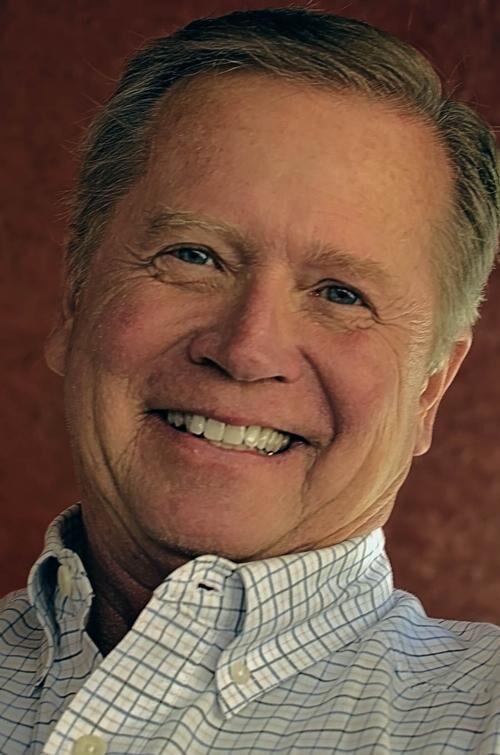 I was on the front porch when you drove by and I waved, a sunny cold day in November, a beautiful morning to stand and watch joggers pass by while I consider my peaceful small life.
Yet, it bothers me that I use GPS to sometimes guide me around Iredell County, an area I've known for 32 years, and also that sometimes I text my wife from upstairs, and when I arise in the morning and power up my phone Siri asks me, "You Ok today? You seem a bit gloomy. Would you like to hear some Tom T. Hall? I can stream "Clayton Delaney" or tune in to WAME 92.9 and Billy Buck for you." And I tell her to leave me alone, I need to write a story, and she and I end up talking about the stress of newspaper deadlines.
Too much technology running my life and imagination.
I used to meet a staff of city Water Resource supervisors each morning, now I drink coffee while wearing a bath robe and go on Facebook. Thanks to social media and voice texting, my handwriting resembles that of a doctor. It took me 20 minutes to decipher a sticky note I left on my laptop that said, "Find yourself. You've had 67 years to do it for gosh sakes."
But Thanksgiving is soon to come, so let's discuss something more cheerful like gratitude.
I grew up on a tobacco farm in a culture of cheerfulness. Now I'm a senior citizen and could complain about health issues but instead, I'm grateful for heat pads and fiber supplements.
My parents did not encourage complaint — "Other children have it worse than you," my mother said, referring to kids in China, Africa, and New York City. She also said, "If you can't say something nice, don't say anything at all." Which put the nix on my becoming a political journalist, music critic, or a safety inspector.
My parents grew up during the Great Depression, a time when everyone was hard pressed, barely getting by, you did not complain because everybody else was in the same boat and according to my father, "We were so poor we didn't know any better." They killed their own hogs for meat, gathered eggs, and stored sweet potatoes in the ground. They did this cheerfully and joked about life's hardships.
We now live in an age of Severe Sensitivity. People have been fired for looking sideways at someone. People have been offended by books they've never read, and by historical events they've never studied. You hesitate to open a door for a lady because the last such act (a month ago) resulted in an angry accusation of stereotyping women. That can ruin your afternoon.
It's time to lighten up, try some cheerfulness and gratitude for a change.
We have a great country. Take a long drive sometime and see for yourself. We are not in a global war. The economy is worrisome but it always will be. Economists make a career out of worry. Old age is good because your worse embarrassments are now ancient history. So, let us approach our Lord with thanksgiving and make a joyful noise — in short, tell jokes. Northern zoos have descriptions of animals, southern zoos have recipes. See? Lighten up.
Our lesson for today: If you've found someone you love, you've won the lottery of life. Be happy. Gibraltar may crumble, the ice caps may melt, and the GPS lady may scold you for a wrong turn, but thank God we're living.
So, cling to your sweetie, pass the turkey, and have a happy Thanksgiving Day.
Readers can write to Joe at Joehudsn@gmail.com and Facebook (View from the Hudson). He is author of "Big Decisions are Best Made with Hot Dogs"
Get local news delivered to your inbox!
Subscribe to our Daily Headlines newsletter.