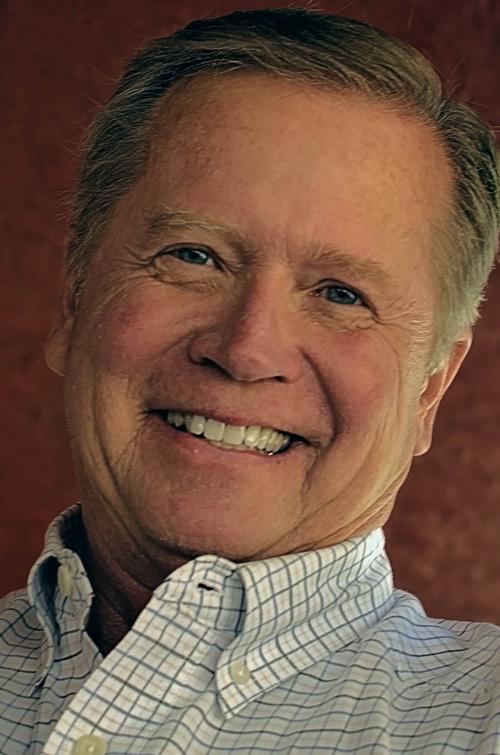 I was on the front porch when you drove by and I waved, thinking it is nice to be needed.
There are two things in the kitchen my wife cannot reach without use of a step- ladder, paper towels and a big crockpot, and she calls out to me and says, "I need you right now." I want to say something romantic, but instead I struggle to get out of the recliner. Anyway, it's pleasing to be needed by someone. I do empty the dryer when I think of it, and I'm a good conversational partner. Sometimes I even make her laugh. But that's peanuts compared with all she does.
I require a lot of maintenance and fresh paint, and without her I'd be living in a small cinder-block house at the end of a dirt road with a barking dog, cooking beans on a hot plate and burning my trash in a barrel. We have a good life. My second marriage, and this year we'll acquire the pearl of 30 years.
And that's America. The land of the second chance and do-overs, not like Europe.
In Europe, the system is geared to class and efficiency — kids are categorized at the age of 12 into Advanced, Average and Highway Repair, and once you've been placed in a box, it's hard to get out of it. But in America, if our kids are lazy and rude, we search for signs of artistic talent, or finding none, demand their teacher be fired. The kids are then placed in a fine-arts program, maybe later, a private college. They spend years writing and drawing awful stuff, obtain a degree, and you drive through a fast-food eatery and the people preparing your cheeseburger may be writers and artists.
Yet despite what televised news media would have you believe, America is still a land of high hopes and dreams.
A big thanks for that goes to the Atlantic and Pacific oceans that isolated us from global conflicts. Our ancestors were glad to escape the terror of revolutionaries and the oppression of tyrants and come to America to work like plow horses, hoping their offspring would have a better life. It worked. To eat a chicken, my ancestors had to catch it, kill it, pluck it, then cook it. Now we have fresh-cooked chicken, boxed, bagged and handed to us through a drive-thru window, probably by a person with artistic abilities.
There aren't many second chances for old guys, yet we still hope for them. I do miss youth — the buzzin' of the bees in the cigarette trees and the lemonade fountains, and now bees are going extinct, cigarettes are electric, and lemonade comes in concentrate with possible carcinogens. So, I've been on fresh OJ since the Bush administration.
My goal is to live long enough that people attending my funeral will barely remember me. It'll be done at a big retail mortuary, called KMort, where a Pandora Music choir will sing "The 59th Street Bridge Song" (Feelin' Groovy)." My last cleaning lady, sobbing, will sweetly eulogize how I always left the toilet seat down.
But love and hope remain. I recently observed two blushing millennials in the park holding hands — living proof that people still make an effort to seduce each other, fall in love, and make a future.
My morning devotion was, "Enter his gates with thanksgiving, and into his courts with praise: be thankful unto him, and bless his name." There's a lot to be thankful for.
Like being needed to fetch a crockpot. Stay safe, and make sure you have a good day.
Readers can write to Joe at
Joehudsn@gmail.com and Facebook (View from the Hudson). He is author of "Big Decisions Are Best Made with Hot Dogs.")
Get local news delivered to your inbox!
Subscribe to our Daily Headlines newsletter.